Film Festivals
2017 Berlin Intl. Film Festival: Nicholas Bell's Top 10 Most Anticipated Films
As the 67th edition of the Berlin International Film Festival kicks off, we run blazing into a new year of auteur worship. While the competition line-up may not live up to the festival's head spinning 2015 edition, an exciting array of international contenders will soon unveil new, highly anticipated material. This year, the program steers clear of glitzy, glossy English language items which were sprinkled throughout the 2016 lineup (Genius and Alone in Berlin had no business alongside titles by Mia Hansen-Love, Andre Techine, and Mani Haghighi), but once more excitingly includes both documentary (Andres Viel's Beuys) and animation (Liu Jian's Have a Nice Day) in the mix.
The 2017 edition features a strong German presence (last year, Anne Zohra Berrached's 24 Weeks was the solo native entry), besides Vriel, new works from Thomas Arslan (Bright Nights) and a relationship drama from Palme d'Or winner Volker Schlondorff (Return to Montauk) should be prominent new items. This year also doubles up on women directors with a total of four (last year featured two) in the selection, including celebrated auteurs Agnieszka Holland (Spoor), Sally Potter (The Party), Teresa Villaverde (Colo), and the first film in nearly two decades from Hungary's Ildiko Enyedi (On Body and Soul).
As usual, the Berlinale offers a dizzying number of new titles in its sidebars, including the Panorama, Critics' Week, and the impossible to fathom Forum. Always a welcoming platform for daring new queer projects, new works from Sebastian Lelio (A Fantastic Woman), Bruce La Bruce (The Misandrists, which sounds an awful lot like The Beguiled, the Don Siegel film Sofia Coppola just remade), Camila Jose Donoso's intriguing Casa Roshell, and three queer holdovers which recently premiered at Sundance, (John Trengove's The Wound, Francis Lee's God's Own Country, and Luca Guadagnino's Call Me by Your Name) will assist in making this an exceptionally gay year. Of additional note, provocateur Travis Mathews (co-director of the experimental Interior. Leather Bar and I Want Your Love) arrives with surprise new title Discreet, a revenge thriller born from the toxic energy of the harrowing 2016 US election cycle (although considering how that particular word is used on various sex apps, perhaps Discrete would have been more appropriate).
10. Casa Roshell – Camila Jose Donoso
Camila Jose Donoso's film focuses on a particular bar in Mexico City where men show up to learn how to be like women in a fantastical narrative which promises to blur the lines between binaries.
9. A Fantastic Woman – Sebastian Lelio
Chilean director Sebastian Lelio, who scored his breakout international success in Berlin with 2013's Gloria, returns to compete with a new film about a transgender woman combatting extreme ignorance following the death of her older lover.
8. Discreet – Mathew Travis
Travis Mathews arrives with a moody thriller meant to reflect the displacement of queer men in the rural environment, set within the restrictive social climate of Texas, a place where everything is big, including the chasm between those sanctioned for their differences and the rest of the herd.
7. On Body & Soul – Ildiko Enyedi
Ildiko Enyedi's first film since 1999 is an unusual love story set in a slaughterhouse between two people who begin to share the same dreams.
6. Return to Montauk – Volker Schlondorff
The still prolific Schlondorff arrives with a new relationship drama starring Nina Hoss and Stellan Skarsgard as ex-lovers reuniting after two decades.
5. On the Beach at Night Alone – Hong Sangsoo
The first of three potential Hong Sangsoo projects this year stars the director's new muse Kim Min-hee (Yourself & Yours) as an actress in the midst of an affair with a married man who wanders alone in a sleepy seaside town (if you followed any major headlines in South Korea last year regarding Sangsoo, this surely sounds like a partially autobiographical exercise).
4. The Other Side of Hope – Aki Kaurismaki
Berlin scored a major coup with this latest drama from Finland's Aki Kaurismaki, his first project since 2011's Le Havre.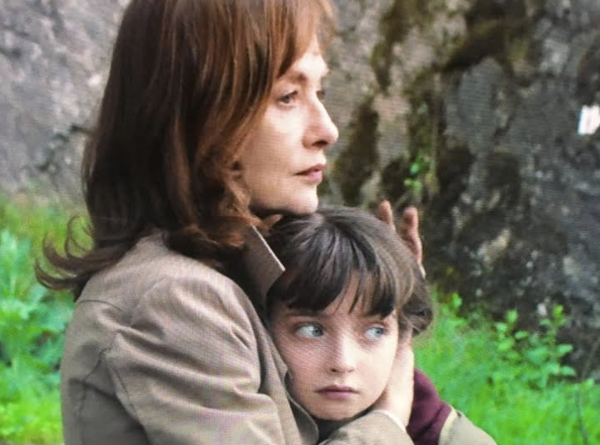 #3. Barrage – Laura Schroeder
How can you expect any international festival not to feature Isabelle Huppert? Well, she's here backing up her daughter Lolita Chammah in this tense drama about motherhood from Luxembourg, their second notable film collaboration (the other being 2010's Copacabana).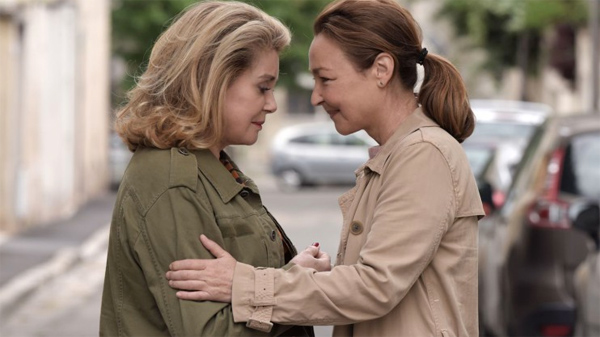 #2. The Midwife – Martin Provost
Martin Provost, still most revered for his 2008 drama Seraphine, unites France's two great Catherines (Deneuve and Frot) for this high profile drama.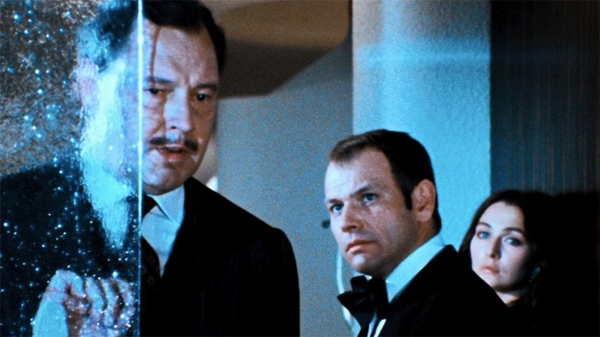 #1. Eight Hours Are Not a Day (1972) – Rainer Werner Fassbinder
A restoration of this 1972 five episode television series from the Rainer Werner Fassbinder foundation features Gottfried John and Hanna Schygulla as a working class couple.