2018 NEXT Section Sundance Trading Card Series: #13. Josephine Decker (Madeline's Madeline)
Eric Lavallee: Name me three of your favorite "2017 discoveries".
Josephine Decker: We Have Always Lived in the Castle by Shirley Jackson (book), Giant, 1956 film starring Elizabeth Taylor, Rock Hudson, James Dean. This anti-sexism, anti-racism film is especially resonant right now.
The Robert Rauschenberg exhibit "Among Friends" at MoMA reminded me how crucial spaces like Black Mountain College are. Cy Twombly, Merce Cunningham, John Cage — wildly creative thinking gestated and grew deep roots thanks to that space. We need to be surrounded by risk-takers in order to take risks. The exhibit made me so grateful for The School of Making Thinking, a residency program that has introduced me to many inspiring collaborators, and always reconnects me to my inner forest.
Lavallee: What are some ideas you had at the onset about sound design and presenting the protag's psyche in terms that are not visual.
Decker: Madeline's Madeline is all about Madeline's imagination. We tried to find sound motifs to call up her psyche and share her experience — one was Caroline Shaw's incredible music; another was the ocean. Breath was also a big partner in this film — in all ways. I have to give enormous props to Martín Hernández and Alejandro Quevedo, our incredible sound designers, who brought passion and profound connection to Madeline's character through their work.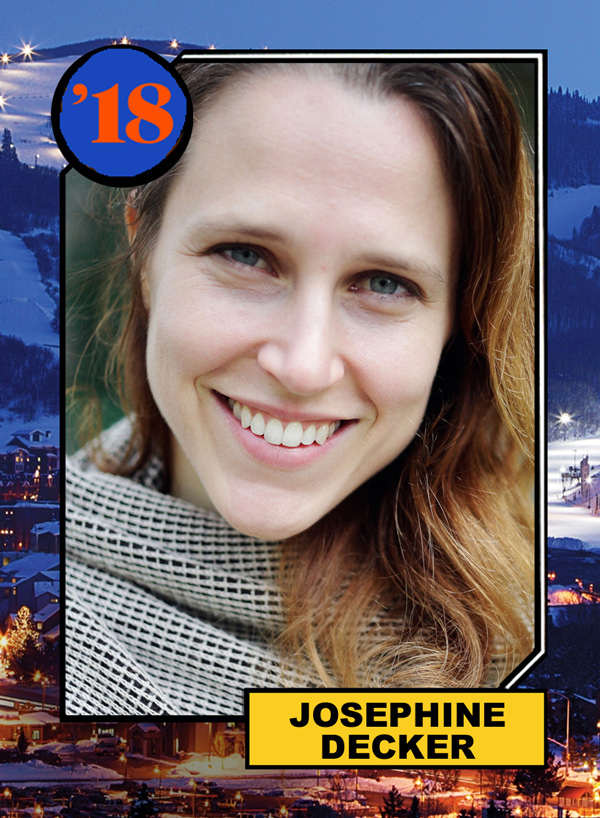 Lavallee: Other than gender and age range, what was the determining qualities you were looking for in casting Helena Howard as Madeline? What features were important in terms of look, or how did you want auds to engage with her?
Decker: I built the film with Helena Howard, so there was never anyone else in the running for the part of Madeline! Helena's acting was so extraordinarily jaw-dropping that we just had to build a world around her. It felt important to bring out Madeline's light-hearted, playful nature alongside the dark qualities of her close relationships, and Helena balanced those gorgeously.
Click to expand!