2018 Venice Film Festival – Tommaso's Top 5 Most Anticipated: Guadagnino, Loznitsa, Mieli, Nugroho & Corbet
It's a particularly rich programme in Venice for the 2018 edition of the Mostra internazionale d'arte cinematografica. Director Alberto Barbera certainly got the attention of local and international press during the announcement, although he deservedly caught flak for the embarrassingly small number of female directors featured. With Cannes going for a more radical, risky competition line-up earlier this year, it was up to Barbera to sweep up the eye-catching titles from established names that were dropped by Thierry Frémaux, thanks in part to the Lido's more welcoming stance towards streaming platforms (even though the Italian exhibitors' organizations made note of the turmoil in France and are starting to raise their voice as well).
The main Competition once again leans heavily towards Europe and North America, and the recent openings towards South American territories can't quite make up for the by-now chronic scarcity of Russian and Asian cinema, to name just two. Still, some subtle tinkering on the organizational side of the fest (with its new Sconfini section) is a reminder that the current stewardship keeps plugging holes across the board, albeit in unflashy and incremental ways.
 With the festival kicking off its 75th edition on August 29th, here are five picks from the programme:
SUSPIRIA – Luca Guadagnino
Even more interesting than the fact it launches a new phase in Guadagnino's career – experimenting now and in the future with different genres and forms – it's that Suspiria will bring the Sicilian-born director back to a festival he visited often (most notably with I Am Love and the recent A Bigger Splash) but which has always treated him with a certain condescending distance, with local press unable to deal with either Guadagnino's early penchant for melodrama or with his unorthodox Italianness. It's the first time the tables have truly turned, with the director coming off a giant victory lap after Call Me By Your Name (had that premiered in Venice as well, I want to hope it would have got proper recognition, but I am not so sure). The film travels to the Lido on the back of some strong buzz, and the remake/reimagining attempt of a classic like Dario Argento's Suspiria was always going to be a huge deal in his native Italy.
PROCESS – Sergei Loznitsa
Loznitsa is so prolific that, just this year, he's premiered new films at the Berlinale, Cannes and now Venice, where his latest documentary is presented Out of Competition. As usual with the Ukrainian director, it's difficult to get advance info on his work, but Process looks like a continuation of the research into the relationship between truth and public perception that already produced Donbass earlier this year (as well as various other titles in the past, from A Gentle Creature to another Venice premiere, The Event). Using archive footage of a 1930 state trial, Loznitsa shows Stalin's Soviet Union in one of the first examples of the manufacturing of terror through systematic manipulation of facts. A group of economists and engineers are accused of plotting a coup d'état against the Soviet government after a completely fabricated secret pact with France in order to destroy the Soviet power and restore capitalism.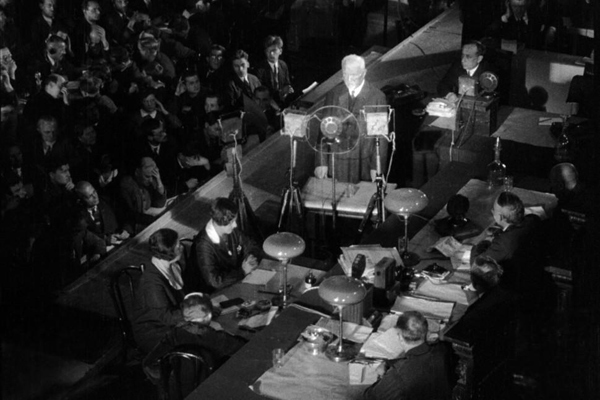 RICORDI – Valerio Mieli
On paper, Valerio Mieli's Ricordi? wouldn't have looked out of place among the other Italian titles in the main Venice Competition (with Minervini and Martone the perfect mix of old/new, expected/unexpected offering of local cinema). It will instead take part in the Giornate degli Autori sidebar, which wisely snatched up Mieli's follow-up to 2009's Dieci Inverni. A delicate little tale of love and longing and a debut feature, Dieci Inverni also premiered in Venice and went on to bring something different to a busy holiday season at the Italian box office the following winter. What's interesting about Ricordi? is that Mieli – after almost a decade – is doubling down on the same topic, with a love story reconstructed (and possibly obfuscated) from fallible memories through the prism of time, and an even more radical visual style than Dieci Inverni.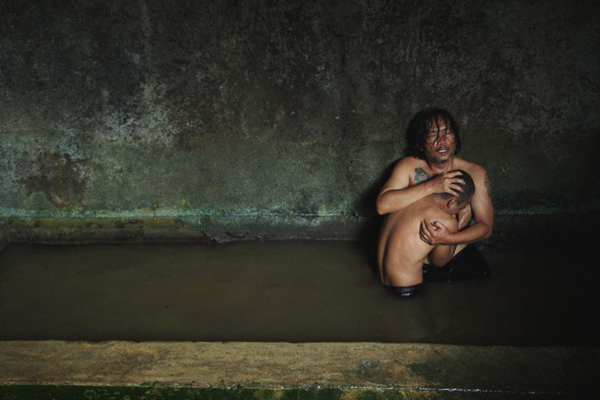 MEMORIES OF MY BODY – 
Garin Nugroho
Strong word of mouth for this Orizzonti entry from veteran Indonesian filmmaker Garin Nugroho, who is no stranger to the Lido (his Opera Jawa premiered here in 2006, also in Orizzonti, and left a lasting impression as an uncompromising musical melodrama steeped in the ancient cultural traditions of Indonesia).
The story of a child abandoned by his father and forced to move from village to village as part of a dance collective, Nugroho's latest promises to mix elements of drama and socio-political commentary with a fluid exploration of dance, movement and sexual identity. It's definitely an early candidate for the role of Orizzonti sensation.
VOX LUX – Brady Corbet
The Childhood of a Leader was a revelation for me when it premiered on the Lido in 2015. The exciting thing about Vox Lux is seeing what sort of trajectory it traces for the career of actor-turned-director Brady Corbet, who took everyone by surprise with such an abrasive, confident and utterly peculiar debut back then. The portrait of a fascist despot as a young man, Childhood read as an oblique reverse-engineering of an out-of-control power psychosis, but without making the correlation too neat (in fact, obfuscating it completely), which ensured the film worked on multiple levels. A more contemporary but perhaps not too dissimilar premise is employed in Vox Lux, with Natalie Portman in the role of a rising pop star from 1999 to today. Once again, the historical framing isolates individual growth, which is then used to examine the larger cultural evolution of an entire country (in this case, contemporary America). Corbet is one of the most promising directorial voices around and is deservedly graduating from Orizzonti to the main Competition; and Portman has found substantial success with comparably massive and glamorous turns at the Venice Film Festival before, so this could potentially be one of most explosive premieres on the Lido.