2019 NEXT Section Sundance Trading Card Series: #5. Zora Howard – Premature
Co-writer and actress Zora Howard from Premature is among the voices, faces and creative folks that are a part of the ten films selected for our favourite section at the Sundance Film Festival. Added to the fest at the beginning of the decade, over time, the NEXT section (formerly referred to as "<=>") has unearthed some of the best voices in micro American indie film projects with the likes of Sebastian Silva, Josh Mond, Rick Alverson, Anna Rose Holmer, Andrew Dosunmu, Craig Zobel, David Lowery and Janicza Bravo. We return with Sundance Trading Card Series focusing on the 2019 NEXT section selected films and personalities.
Eric Lavallee: Name me three of your favorite "2018 discoveries".
Zora Howard:
1. The album Acrylic by Leikeli47. A bop.
2. My boy put me on to Cole Escola's work and now I am a believer.
3. Ordinary Beast, Nicole Sealey's debut poetry collection. A beautiful writer and soul.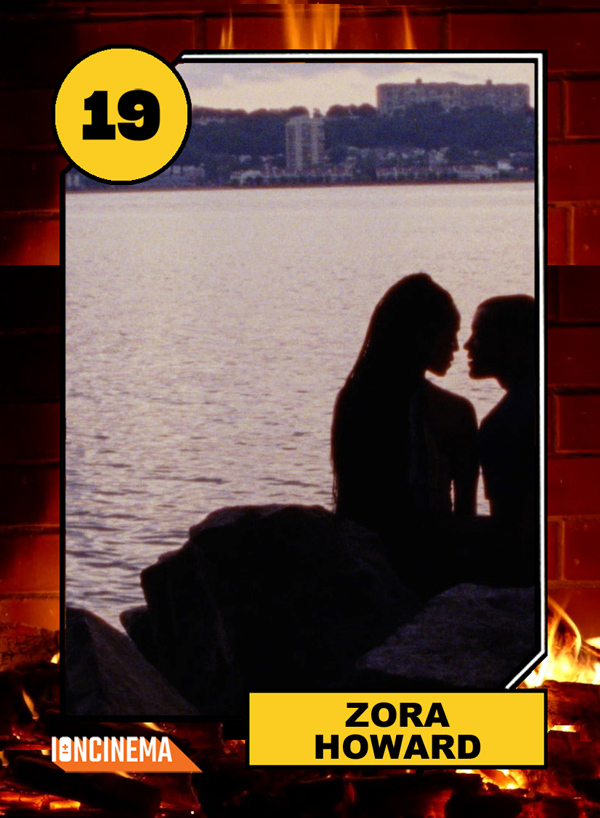 Lavallee: Could you discuss the first gist of an idea (e.g. setting, visual idea, character, plot device, personal experience).
Howard: We always knew we wanted to write a love story. We always knew it was set in Harlem. All of the rest we had to fill in. That was the ride.
Lavallee: How much did you research the backdrop and settings and how was this embedded within the pages of the screenplay?
Howard: Central to the creative vision of Premature was highlighting the beauty of black life in its most ordinary and honest form. To capture the changing landscape of Harlem, our home – a neighborhood known for its richness of black culture even as the threat of its erasure looms – and to celebrate the everyday rituals of its black inhabitants had always been a driving concept behind the film. So there was research, yes, but also a lot of recalling those locales, sounds, characters, etc. that set the scene for our own coming of age. Ayanna's transformation, though personal, is informed by communal practices: how a people gather, converse, heal. The images of the film dance between the intensely private and the intentionally public: the delight of making love for the first time alongside the thrill of sharing the details with your friends on a crowded subway car. Thus, Premature is at once a coming of age story and a story of origin; one that endeavors to honor the places from which we are wrought and to challenge the narrative that has so long painted these places as undesirable.
Click to expand!