2019 NEXT Section Sundance Trading Card Series: #6. Joshua Boone – Premature
Actor Joshua Boone from Rashaad Ernesto Green's Premature is among the voices, faces and creative folks that are a part of the ten films selected for our favourite section at the Sundance Film Festival. Added to the fest at the beginning of the decade, over time, the NEXT section (formerly referred to as "<=>") has unearthed some of the best voices in micro American indie film projects with the likes of Sebastian Silva, Josh Mond, Rick Alverson, Anna Rose Holmer, Andrew Dosunmu, Craig Zobel, David Lowery and Janicza Bravo. We return with Sundance Trading Card Series focusing on the 2019 NEXT section selected films and personalities.
Eric Lavallee: Name me three of your favorite "2018 discoveries".
Joshua Boone:
1. The Break Juicery down the street from the crib in Harlem
2. Some Rap Songs – Earl Sweatshirt Album
3. Connections between the Torah, Bible, and Qur'an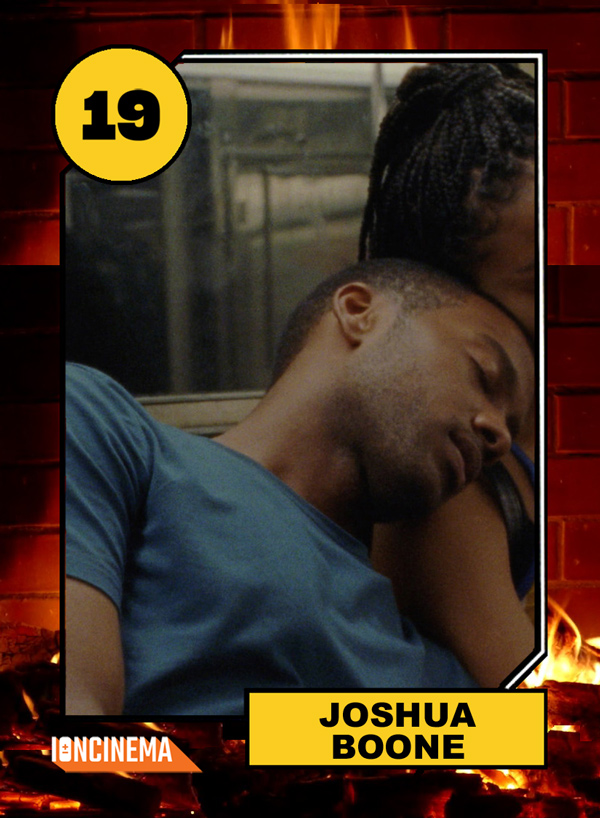 Lavallee: Could you detail what moved you about the character on your first read? How did you connect to the character or material?
Boone: What moved me about Isaiah was his southern upbringing (Raleigh, NC) and his move to New York in pursuit of his art. Being from the Tidewater area of Virginia myself (shout out the 757), I know what that move feels and looks like. There was an immediate connection as a result. I felt like Zora and Rashaad, without knowing me, wrote this character specifically for me, or rather someone who knows that specific journey/transition and I'm grateful they allowed me the opportunity to step into the role.
Lavallee: In terms of the character's own DNA or backstory…how extensive or open-ended was the character and is there something you brought to the character that was not there on paper (e.g. character, physical trait)?
Boone: Rashaad was extremely open to my thoughts and opinions on who Isaiah is, and that openness spilled over into many of the choices that happen on screen. Isaiah is a music producer, and as a singer and future guitarist myself (somebody teach me PLEASE!), there's a very small moment in one of the scenes where Isaiah is doing his thing in a studio where some of that ability seeps out naturally. It wasn't on the page but Rashaad was all for it. After it happened I was somewhat against it, but in Rashaad championing it, I feel it adds nuance to a character that artistically has no limits.
Click to expand!