2022 Locarno Film Festival: Thomas Hardiman, Anna Gutto, Blandine Lenoir & Olivia Newman
Anna Gutto's directorial debut Paradise Highway (starring Juliette Binoche), Blandine Lenoir's third feature Annie Colère (starring Laure Calamy), Kilian Riedhof's sophomore film Vous n'aurez pas ma haine (with Pierre Deladonchamps), Olivia Newman's book to film sophomore film Where the Crawdads Sing and Thomas Hardiman's debut Medusa Deluxe – a murder mystery set in a competitive hairdressing are part of the 75 edition of the Locarno Film Festival (August 3rd to the 13th). Here are the selections for the Piazza Grande, Concorso Cineasti del presente and Fuori concorso sections:
Piazza Grande
ALLES ÜBER MARTIN SUTER. AUSSER DIE WAHRHEIT. by André Schäfer
Switzerland/Germany – 2022
with Martin Suter, Stephan Eicher
Production: Filmgerberei
Co-production: Florianfilm
International sales: DCM Film Distribution
World Premiere
ANNIE COLÈRE by Blandine Lenoir
France – 2022
with Laure Calamy, Zita Hanrot, India Hair
Production: Aurora Films, Local Films
International sales: Indie Sales
World Premiere
BULLET TRAIN by David Leitch
USA – 2022
with Brad Pitt, Joey King, Aaron Taylor-Johnson, Brian Tyree Henry, Andrew Koji, Hiroyuki Sanada, Michael Shannon, Benito A. Martínez Ocasio, and Sandra Bullock
Production: Columbia Pictures
International Festival Premiere
COMPARTIMENT TUEURS by Costa-Gavras
France – 1965
with Yves Montand, Catherine Allégret, Jacques Perrin, Simone Signoret, Michel Piccoli
Production: Productions et Éditions Cinématographiques Françaises (PECF)
International sales: KG Productions
DELTA by Michele Vannucci
Italy – 2022
with Alessandro Borghi, Luigi Lo Cascio, Emilia Scarpati Fanetti, Greta Esposito, Marius Bizau, Denis Fasolo, Sergio Romano
Production: Groenlandia, Kino Produzioni, Rai Cinema
International sales: True Colours
World Premiere
HOME OF THE BRAVE by Laurie Anderson
USA – 1986
with Laurie Anderson, Adrian Belew, William S. Burroughs Production: Talk Normal
IMITATION OF LIFE by Douglas Sirk
USA – 1958
with Lana Turner, John Gavin, Sandra Dee, Susan Kohner, Juanita Moore Production: Universal International
International sales: Park Circus
LAST DANCE by Delphine Lehericey
Switzerland/Belgium – 2022
with François Berléand, Kacey Mottet Kein, La Ribot, Déborah Lukumuena, Astrid Whettnall, Jean-Benoît Ugeux, Sabine Timoteo, Anna Pieri, Dominique Reymond, Lisa Harder, Luc Bruchez Production: Box Productions
Co-production: Need Productions
International sales: Be For Films
Swiss distributor: Outside the Box
World Premiere
MEDUSA DELUXE by Thomas Hardiman
United Kingdom – 2022
with Anita-Joy Uwajeh, Clare Perkins, Darrell D'Silva, Debris Stevenson, Harriet Webb, Heider Ali, Kae Alexander, Kayla Meikle, Lilit Lesser, Luke Pasqualino, Nicholas Karimi
Production: EMU Films Production
International sales: New Europe Film Sales
World Premiere, First Feature
MY NEIGHBOR ADOLF by Leon Prudovsky
Israel/Poland/Colombia – 2022
with David Hayman, Udo Kier, Olivia Silhavy, Kineret Peled Production: 2-Team Productions, Film Produkcja
Co-production: Tango Films, United King Films, Reisdor Productions
International sales: Beta Cinema
World Premiere
PARADISE HIGHWAY by Anna Gutto
USA/Germany/Switzerland – 2022
with Juliette Binoche, Frank Grillo, Hala Finley, Cameron Monaghan, Veronica Ferres, Christiane Seidel, and Morgan Freeman Production: Silver Reel, Strike Accord
Co-production: Southland Equities, Eyevox Entertainment, ZDF, Praesens-Film
International sales: Lionsgate
International Festival Premiere
PIANO PIANO by Nicola Prosatore
Italy – 2022
with Dominique Donnarumma, Giuseppe Pirozzi, Antonia Truppo, Giovanni Esposito, Antonio De Matteo, and with Massimiliano Caiazzo, and with Lello Arena
Production: Briciolafilm
Co-production: eskimo, Rai Cinema
World Premiere, First Feature
PRINTED RAINBOW by Gitanjali Rao India – 2006
Production: Gitanjali Rao Films
SEMRET by Caterina Mona
Switzerland – 2022
with Lula Mebrahtu, Tedros Teddy Teclebrhan, Hermela Tekleab, Fanuel Mengstab, Manuela Biedermann, Jocelyn Papp, Mona Petri Production: Cinédokké
Co-production: Cineworx Filmproduktion Basel, RSI Radiotelevisione svizzera
International sales: Pluto Film Distribution Network
World Premiere, First Feature
UNE FEMME DE NOTRE TEMPS by Jean Paul Civeyrac
France – 2022
with Sophie Marceau, Johan Heldenbergh, Cristina Flutur, Héloïse Bousquet, Michaël Erpelding
Production: Moby Dick Films, Iliade et Films
International sales: Kinology
World Premiere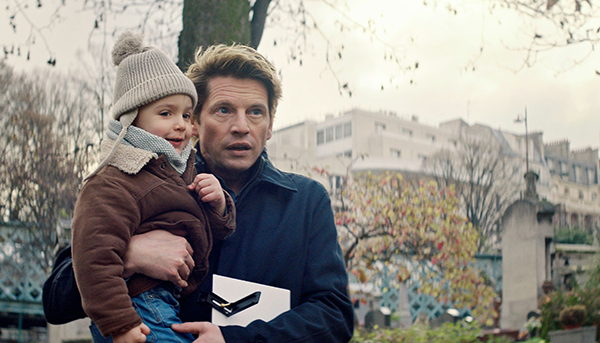 VOUS N'AUREZ PAS MA HAINE by Kilian Riedhof Germany/France/Belgium – 2022
with Pierre Deladonchamps, Zoé Iorio, Camélia Jordana, Thomas Mustin, Christelle Cornil, Anne Azoulay, Farida Rahouadj, Yannick Choirat Production: Komplizen Film
Co-production: Haut et Court, Frakas Productions, NDR, TOBIS, MMC Movies Köln, Erfttal Film, RTBF, Proximus, Shelter Prod
International sales: Beta Cinema
World Premiere
WHERE THE CRAWDADS SING by Olivia Newman
USA – 2022
with Daisy Edgar-Jones, Taylor John Smith, Harris Dickinson, Michael Hyatt, Sterling Macer, Jr., David Strathairn
Production: 3000 Pictures
European Festival Premiere
****
Concorso Cineasti del presente
A PERFECT DAY FOR CARIBOU by Jeff Rutherford USA – 2022
with Charlie Plummer, Jeb Berrier
Production: Fred Senior Films
World Premiere, First Feature
ARNON PEN NAKRIAN TUAYANG (Arnold Is a Model Student) by Sorayos Prapapan
Thailand/Singapore/France/Netherlands/Philippines – 2022 – 83'
with Korndanai Marc Dautzenberg, Siriboon Naddhabhan, Winyu Wongsurawat, Yanin Pongsuwan, Niramon Busapavanich, Virot Ali, Anaphat Rueanhiranthanakit, Chayut Anantapong, Siraphop Punmanee, Natanon Jariyaprasertsin, Darunbhorn Likitkererat
Production: Minimal Animal
Co-production: Giraffe Pictures, Dibona Films, Volya Films, Cinematographica Films
World Premiere, First Feature
ASTRAKAN by David Depesseville France – 2022
Production: Tamara Films
World Premiere, First Feature
BEFORE I CHANGE MY MIND by Trevor Anderson
Canada – 2022
with Vaughan Murrae, Dominic Lippa, Lacey Oake, Matthew Rankin, Shannon Blanchet
Production: Loud Whisper Productions, Outside Line Studio
World Premiere, First Feature
DEN SISTE VÅREN (Sister, What Grows Where Land Is Sick?)
by Franciska Eliassen
Norway – 2022
with Ruby Dagnall, Keira LaHart
Production: Franciska Eliassen
Co-production: Hummel Film, Filmreaktor
World Premiere, First Feature
É NOITE NA AMÉRICA (It Is Night in America) by Ana Vaz
Italy/France/Brazil – 2022
Production: In Between Art Film
Co-production: Spectre Productions, Pivô Arte e Pesquisa
World Premiere, First Feature
FRAGMENTS FROM HEAVEN by Adnane Baraka
Morocco/France – 2022
Production: Alpha Ursae Minoris Productions
Co-production: JPL Productions
World Premiere
LOVE DOG by Bianca Lucas
Poland/Mexico/USA – 2022
with John Dicks, Becca Begnaud, TJ Tarver, Corinne Bordelon, Brooke Keel Bullock, Ernie Schaeffer
Production: Love Dogs, Cárcava Cine
Co-production: Manosanta Studios, Film Exchange
International sales: Lights On
World Premiere, First Feature
MATADERO by Santiago Fillol
Argentina/Spain/France – 2022
with Julio Perillán, Malena Villa, Ailín Salas, Rafael Federman, Lina Gorbaneva, Ernestina Gatti, David Szechtman, Gustavo Javier Rodríguez
Production: Magoya Films
Co-production: El Viaje Films, 4A4 Productions, Nina Produccions, Prisma Cine
World Premiere, First Feature
NOSSA SENHORA DA LOJA DO CHINÊS (Our Lady of the Chinese Shop) by Ery Claver
Angola – 2022
with Cláudia Pucuta, David Caracol, Willi Ribeiro Production: Geração 80
International sales: Sudu Connexion
World Premiere, First Feature
PETITES by Julie Lerat-Gersant
France – 2022
with Pili Groyne, Romane Bohringer, Victoire Du Bois, Lucie Charles- Alfred, Suzanne Roy-Lerat, Bilel Chegrani
Production: Escazal Films
International sales: Be For Films
World Premiere, First Feature
PETROL by Alena Lodkina
Australia – 2022
with Nathalie Morris, Hannah Lynch Production: Arenamedia
World Premiere
SIGURNO MJESTO (Safe Place) by Juraj Lerotić Croatia – 2022
with Snježana Sinovčić, Goran Marković, Juraj Lerotić Production: Pipser
Co-production: Zelena zraka
World Premiere, First Feature
SVETLONOC (Nightsiren) by Tereza Nvotová
Slovakia/Czech Republic – 2022
with Natália Germáni, Eva Mores, Juliána Brutovská, Iva Bittová, Jana Oľhová, Marek Geišberg, Zuzana Konečná, Noël Czuczor, Peter Ondrejička
Production: Bfilm, moloko film
Co-production: RTVS
World Premiere
YAK TAM KATIA? (How Is Katia?) by Christina Tynkevych
Ukraine – 2022
with Anastasia Karpenko, Yekateryna Kozlova, Tetyana Krulikovskaya, Oleksii Cherevatenko, Iryna Verenych-Ostrovska, Elena Khokhlatkina, Ihor Koltovskyi, Tatiana Ostretsova, Sergiy Kiyashko, Viktor Zhdanov, Yurii Felipenko
Production: Evos Film
World Premiere, First Feature
****
Fuori concorso
CANDY LAND by John Swab
USA – 2022
with Olivia Luccardi, Sam Quartin, Eden Brolin, Owen Campbell, Virginia Rand, William Baldwin
Production: Roxwell Films
International sales: VMI Worldwide
World Premiere
ERICA JONG – BREAKING THE WALL by Kaspar Kasics
Switzerland – 2022
Production: Distant Lights Filmproduktion, Dschoint Ventschr Filmproduktion
Co-production: SRF Schweizer Radio und Fernsehen
International sales: Rise and Shine World Sales
World Premiere
LA DÉRIVE DES CONTINENTS (AU SUD) by Lionel Baier
Switzerland/France – 2022
with Isabelle Carré, Théodore Pellerin, Ursina Lardi, Tom Villa, Ivan Georgiev, Daphne Scoccia, Adama Diop Production: Bandita Films
Co-production: Les Films du Losange
International sales: Les Films du Losange
International Premiere – Special Screening
LOLA by Andrew Legge
Ireland/United Kingdom – 2022
with Emma Appleton, Stefanie Martini
Production: Cowtown Pictures
Co-production: ie ie productions
International sales: Bankside Films
World Premiere, First Feature
NUIT OBSCURE – FEUILLETS SAUVAGES (LES BRÛLANTS, LES OBSTINÉS) by Sylvain George
France/Switzerland – 2022
Production: Noir Production
Co-production: Alina Film
World Premiere
OBJECTOS DE LUZ (Love Lights) by Acácio de Almeida, Marie Carré
Portugal – 2022
Production: Bando à Parte
International sales: Bando à Parte
World Premiere, First Feature
Where Is This Street? or With No Before or After by João Pedro Rodrigues, João Rui Guerra da Mata
Portugal/France – 2022
with Isabel Ruth
Production: Terratreme Filmes
Co-production: House on Fire, Filmes Fantasma
World Premiere
PRISMA (Episode 1 and 2) by Ludovico Bessegato
Italy – 2022
with Mattia Carrano, Lorenzo Zurzolo, Caterina Forza, Chiara Bordi Production: Amazon Studios, Cross Productions
World Premiere
PROLOGOS by Mantas Kvedaravičius
Lithuania/Greece – 2021
Production: Extimacy Films, Studio Uljana Kim
Co-production: Faliro House Productions
World Premiere
W by Anna Eriksson
Finland – 2022
with Anna Eriksson, Hanna Trygg, Jussi Parviainen, Parco Lee, Jooseppi Pyykkö, Iida Rauma, Ninja Sarasalo, Karina Kivilahti, Kirsi Nisonen, Marianna Uutinen, Eeva Trygg, Minttu Vesala
Production: Ihode Cursum Perficio Production
World Premiere
Visit IONCINEMA.com for more world cinema news, reviews and interviews!