2022 Locarno Film Festival: Mazuy, Wittmann, Murat, Verheyde & Woo Ming Jin Vying for the Golden Leopard
It'll be a field of seventeen competition offerings from the likes of master filmmaker Aleksandr Sokurov (Fairytale) to a pair of first time (not unlike this year's Berlinale) works from Swiss helmer Valentin Merz (De Noche los Gatos Son Pardos) and Costa Rican helmer Valentina Maurel (Tengo Sueños Eléctricos) that make-up Locarno's Film Festival Golden Leopard competition (aka Concorso internazionale).
Fest topper Artistic Director Giona A. Nazzaro managed to land the likes of veteran French filmmakers such as Sylvie Verheyde (who presents a dramedy sequel to her 2008 film, Stella) and Patricia Mazuy (who launches Bowling Saturne – formerly titled Les jeunes filles à la peau blanche dans la nuit). They'll be joined by the likes of Brazilian filmmaker Julia Murat who arrives in the comp with her third fiction feature (Regra 34), German helmer Helena Wittmann debuts her sophomore film (Human Flowers of Flesh) and with Stone Turtle, Malaysia's Woo Ming Jin adds Locarno to a filmography that has so far included premieres at the Cannes, Berlin, and Venice. Here are all the films that the jury comprised of film producers Michel Merkt and William Horberg with filmmakers Laura Samani, Prano Bailey-Bond Filmmaker and Alain Guiraudie will have to weigh on for the Pardo d'or palmarès.
Declaration by Mahesh Narayanan
India – 2022
with Kunchacko Boban, Divya Prabha, Lovleen Misra, Danish Husain, Kannan Arunasalam, Faisal Malik, Kiran Peethambaran, Sidharth Bhardwaj, Dimpy Mishra
Production: Shebin Backer Productions, Kunchacko Boban Productions, Moving Narratives
World Premiere
Sermon to the Fish by Hilal Baydarov
Azerbaijan/Mexico/Switzerland/United Kingdom – 2022
with Rana Asgarova, Orkhan Iskandarli, Huseyn Nasirov
Production: Ucqar Film, Splendor Omnia Studios
Co-production: Bord Cadre films, Sovereign Films, Ultra Productions, Cárcava Cine
International sales: Asian Shadows
World Premiere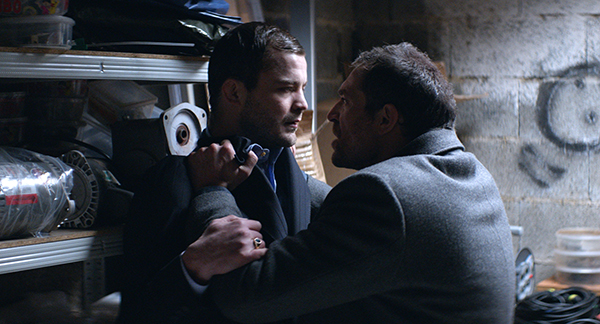 Bowling Saturne by Patricia Mazuy
France/Belgium – 2022
with Arieh Worthalter, Achille Reggiani, Y-Lan Lucas, Leila Muse Production: Ex Nihilo
Co-production: Les Films du Fleuve
International sales: Totem Films
World Premiere
De Noche Los Gatos Son Pardos by Valentin Merz
Switzerland – 2022
with Adrian Merz, Alain Labrune, Andoni De la Cruz, Bishop Black, Candida Sanchez, Céline Carridroit, Daniel Binggeli, Dogartzi Magunagoicoechea, Donaji Mendoza, Jean-Charles de Quillacq, Jean Legros, Kahlil Dahi, Leon David Salazar, Mara Thurnheer, Marie Lanne- Chesnot, Matthieu Palud, Maxi Schmitz, Miguel Moraes Cabral, Nadège Naria, Natalia Portnoy, Pablo Marte, Printille Davigo, Robin Mognetti, Sharon Celeste, Tatiana Pozzo di Borgo, Valentin Merz, Wanda Wylowa, Yanna Rüger, Yannick Chassagne
Production: Andrea Film
International sales: The Open Reel
Swiss distributor: Vinca Film
World Premiere, First Feature
Gigi La Legge by Alessandro Comodin
Italy/France/Belgium – 2022
with Pier Luigi Mecchia, Ester Vergolini, Annalisa Ferrari, Tomaso Cecotto, Massimo Piazza, Mario Fontanello, Mario Pizzolitto, Ezio Massarutto, Ulisse Buosi, Rebecca Martin
Production: Okta Film
Co-production: Idéale Audience, Michigan Films
International sales: Shellac
World Premiere
Tales of the Purple House by Abbas Fahdel
Lebanon/Iraq/France – 2022
Production: Nour Ballouk Co.
World Premiere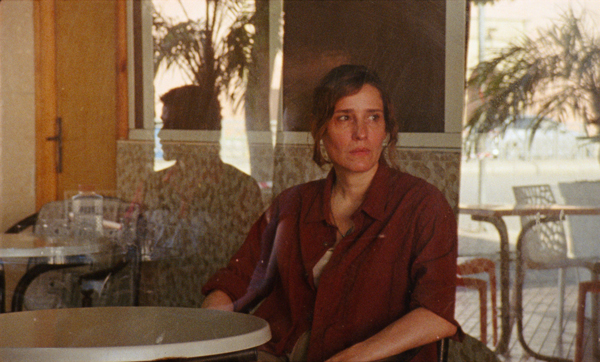 Human Flowers of Flesh by Helena Wittmann
Germany/France – 2022
with Angeliki Papoulia, Ferhat Mouhali, Gustavo de Mattos Jahn, Ingo Martens, Mauro Soares, Vladimir Vulevic, Steffen Danek, Nina Villanova, Denis Lavant
Production: Fünferfilm
Co-production: Tita Productions
International sales: Shellac
World Premiere
Il Pataffio by Francesco Lagi
Italy/Belgium – 2022
with Lino Musella, Giorgio Tirabassi, Viviana Cangiano, Giovanni Ludeno, Vincenzo Nemolato, with Alessandro Gassmann, and with Valerio Mastandrea
Production: Vivo film with Rai Cinema
Co-production: Colorado Film Production, Umedia
International sales: The Match Factory
World Premiere
Matter Out of Place by Nikolaus Geyrhalter
Austria – 2022
Production: Nikolaus Geyrhalter Filmproduktion
International sales: Autlook Filmsales
World Premiere
Tommy Guns by Carlos Conceição
Portugal/France/Angola – 2022
with João Arrais, Anabela Moreira, Gustavo Sumpta, Miguel Amorim, Vicente Gil, André Cabral, Ivo Arroja, Diogo Nobre, João Cachola, Meirinho Mendes, Ulé Baldé, Leonor Silveira, Silvio Vieira, Angelina Gonga
Production: Terratreme Filmes
Co-production: Virginie Films, Mirabilis
World Premiere
Piaffe by Ann Oren
Germany – 2022
with Simone Bucio, Simon(e) Jaikiriuma Paetau, Sebastian Rudolph
Production: Schuldenberg Films
International sales: Rediance
World Premiere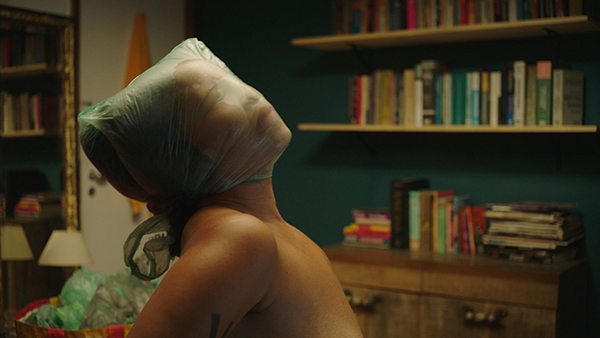 Rule 34 by Julia Murat
Brazil/France – 2022
with Sol Miranda, Lucas Andrade, Lorena Comparato, Isabela Mariotto
Production: Esquina Filmes, Bubbles Project
Co-production: Still Moving, Imovision
World Premiere
Serviam – Ich Will Dienen by Ruth Mader
Austria – 2022
with Maria Dragus, Leona Lindinger, Anna Elisabeth Berger, Sophia Gomez-Schreiber, Petra Morzé, Udo Samel
Production: epo-film, Ruth Mader Filmproduktion
International sales: Playtime
World Premiere
Fairytale by Aleksandr Sokurov
Belgium/Russia – 2022
Production: Intonations
World Premiere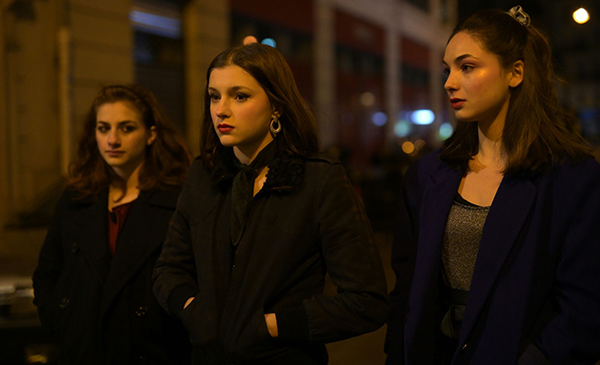 Stella est amoureuse by Sylvie Verheyde
France – 2022
with Marina Foïs, Benjamin Biolay, Flavie Delangle
Production: Atelier de production
International sales: WTFilms
World Premiere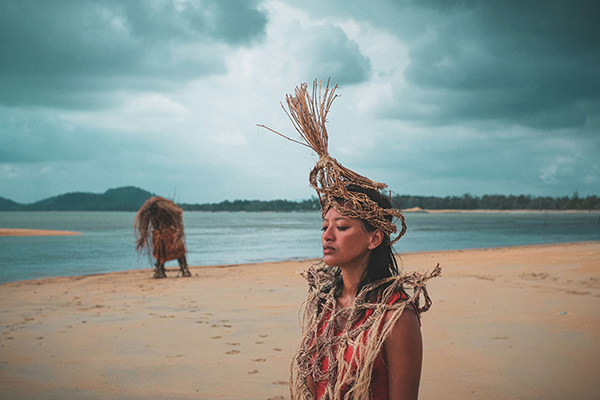 Stone Turtle by Ming Jin Woo
Malaysia – 2022
with Asmara Abigail, Bront Palarae
Production: Greenlight Pictures
World Premiere
Tengo Sueños Eléctricos by Valentina Maurel
Belgium/France/Costa Rica – 2022
with Reinaldo Amien Gutiérrez, Daniela Marín Navarro, Vivian Rodríguez, José Pablo Segreda Johanning
Production: Wrong Men, Geko Films
Co-production: Tres Tigres Films
World Premiere, First Feature