2023 TIFF: Rustin, The Holdovers, Memory, The Beast, NYAD, Fingernails, Hit Man & The Royal Hotel Get Confirmed Itineraries
With one announcement we got confirmations for films that will either exclusively play in Toronto or will hit either Telluride and/or Venice just prior. Among the major grabs for World Premiere status we find Craig Gillespie's Dumb Money, Ellen Kuras' Lee, Mahalia Belo's The End We Start From, Grant Singer's Reptile, Michael Winterbottom's Shoshana, Maggie Betts' The Burial, Anand Tucker's The Critic, Viggo Mortensen's The Dead Don't Hurt, DK & Hugh Welchman's The Peasants, James Hawes' One Life and Thea Sharrock's Wicked Little Letters. Again, if the strike is still in place all these titles will be presented without that deeply appreciated red carpet glam factor.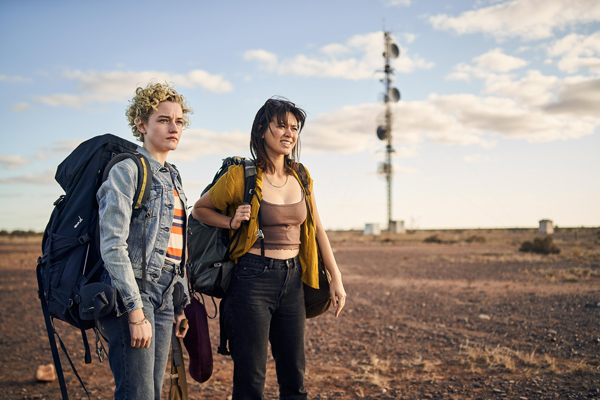 Of the films that now become bonafide Telluride and then TIFF entries we have Alexander Payne's The Holdovers, Elizabeth Chai Vasarhelyi and Jimmy Chin's NYAD, Christos Nikou's Fingernails, George C. Wolfe's Rustin, A Difficult Year by Éric Toledano and Olivier Nakache and Ethan Hawke's Wildcat. Kitty Green's The Royal Hotel gets a triple treatment of Venice, Telluride and Toronto, while Michel Franco's Memory, Richard Linklater's Hit Man and Bertrand Bonello's The Beast are headed to Italy and then Canada. Here are the new announcements for the Gala and Special Presentations with some key Cannes titles and other world and international premieres.
GALA PRESENTATIONS 2023
Concrete Utopia – Um Tae-Hwa | South Korea – North American Premiere
Dumb Money – Craig Gillespie | USA – World Premiere
Fair Play – Chloe Domont | USA – International Premiere
Flora and Son – John Carney | Ireland/USA – Canadian Premiere
Hate to Love: Nickelback – Leigh Brooks | Canada – World Premiere
Lee – Ellen Kuras | United Kingdom – World Premiere
NYAD – Elizabeth Chai Vasarhelyi, Jimmy Chin | USA – International Premiere
Punjab '95 – Honey Trehan | India – World Premiere
Solo – Sophie Dupuis | Canada – World Premiere
The End We Start From – Mahalia Belo | United Kingdom – World Premiere
The Movie Emperor – Ning Hao | China – World Premiere
The New Boy – Warwick Thornton | Australia – North American Premiere
The Royal Hotel – Kitty Green | Australia/United Kingdom – Canadian Premiere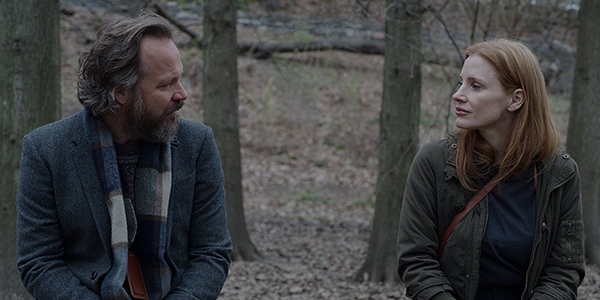 SPECIAL PRESENTATIONS 2023
A Difficult Year – Éric Toledano and Olivier Nakache | France – International Premiere
A Normal Family – Hur Jin-ho | South Korea – World Premiere
American Fiction – Cord Jefferson | USA – World Premiere
Anatomy of a Fall – Justine Triet | France – Canadian Premiere
Close to You – Dominic Savage | Canada/United Kingdom – World Premiere
Days of Happiness – Chloé Robichaud | Canada – World Premiere
El Rapto – Daniela Goggi | Argentina – North American Premiere
Ezra – Tony Goldwyn | USA – World Premiere
Fingernails – Christos Nikou | USA – International Premiere
Four Daughters – Kaouther Ben Hania | France/Tunisia/Germany/Saudi Arabia – North American Premiere
His Three Daughters – Azazel Jacobs | USA – World Premiere
Hit Man – Richard Linklater | USA – North American Premiere
In Restless Dreams: The Music of Paul Simon – Alex Gibney | USA – World Premiere
Kidnapped – Marco Bellocchio | Italy/France/Germany – North American Premiere
Knox Goes Away – Michael Keaton | USA – World Premiere
La Chimera – Alice Rohrwacher | Italy/France/Switzerland – North American Premiere
Last Summer – Catherine Breillat | France – North American Premiere
Memory – Michel Franco | USA/Mexico – North American Premiere
Monster – Kore-eda Hirokazu | Japan – North American Premiere
Mother Couch – Niclas Larsson | USA – World Premiere
North Star – Kristin Scott Thomas | United Kingdom – World Premiere
One Life – James Hawes | United Kingdom – World Premiere
Pain Hustlers – David Yates | USA – World Premiere
Poolman – Chris Pine | USA – World Premiere
Reptile – Grant Singer | USA – World Premiere
Rustin – George C. Wolfe | USA – International Premiere
Shoshana – Michael Winterbottom | United Kingdom/Italy – World Premiere
Sing Sing – Greg Kwedar | USA – World Premiere
Smugglers – Ryoo Seung-wan | South Korea – North American Premiere
Swan Song – Chelsea McMullan | Canada – World Premiere
The Beast – Bertrand Bonello | France/Canada – North American Premiere
The Burial – Maggie Betts | USA – World Premiere
The Convert – Lee Tamahori | Australia/New Zealand – World Premiere
The Critic – Anand Tucker | United Kingdom – World Premiere
The Dead Don't Hurt – Viggo Mortensen | Mexico/Canada/Denmark – World Premiere
The Holdovers – Alexander Payne | USA – International Premiere
The Peasants – DK Welchman, Hugh Welchman | Poland/Serbia/Lithuania – World Premiere
The Zone of Interest – Jonathan Glazer | United Kingdom/Poland/USA – Canadian Premiere
Together 99 – Lukas Moodysson | Sweden/Denmark – World Premiere
Unicorns – Sally El Hosaini, James Krishna Floyd | United Kingdom/USA/Sweden – World Premiere
Uproar – Paul Middleditch, Hamish Bennett | New Zealand – World Premiere
Wicked Little Letters – Thea Sharrock | United Kingdom – World Premiere
Wildcat – Ethan Hawke | USA – International Premiere
Woman of the Hour – Anna Kendrick | USA – World Premiere