Power Dynamics: Sony Pictures Classics Takes a Seat in "The Teachers' Lounge"
A major break-out film outside the competition of the Berlinale's Panorama section and a double winner of the Europa Cinemas Label award for Best European film in the Panorama, as well as the CICAE Arthouse Cinema Award (see our pics below), Ilker Çatak, couldn't have asked for a better premiere. Now comes word that the Sony Pictures Classics folks have landed The Teachers' Lounge aka Das Lehrerzimmer for several markets including North America. Our Nicholas Bell was praise-worthy on Çatak's fourth feature stating:
"A contemporary portrait of how a catch-22 situation decimates the ability for a well-intentioned teacher's ability to do the right thing, it's also a sly portrait of displacement, navigating the experience of adhering to a host culture as an outsider."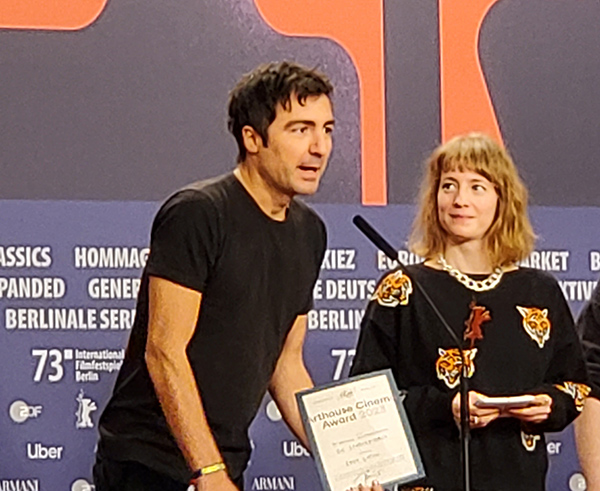 This stars Leonie Benesch (who was also selected for the 2023 Shooting Stars) as an idealistic sports and maths teacher. When one of her students is suspected of being behind a series of thefts the teacher investigates and comes under intense pressure from all sides.