Ordinary Failures | 2022 Venice Film Festival Review
It's Only the End of the World: Groșan Navigates a Triptych of Displaced Women in Pre-Apocalyptic Intersection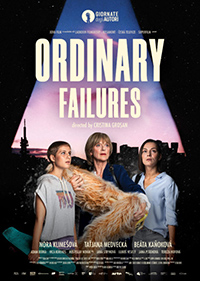 What's perhaps most fitting about the commonalities between three different women whose lives intersect in Ordinary Failures, the sophomore title from Hungarian-Romanian director Cristina Groșan, is they find a sense of peace and belonging just as the world as we know it is potentially ending. Opening with a quote from noted scholar Donna Haraway (whose speculations on the invisible science between humanity and technology, positing there's no longer a way to conclude where either begins or ends, sets a fitting tonal point of entry), Groșan divides her film into three chapters, each examining a woman stagnating in a transitional turning point. Whereas these are moments socially defined as joyful or supposedly formative, each of Groșan's characters find themselves wallowing in ennui. A widow forced into retirement, a lonely teenager navigating her sexuality, and an apprehensive mother paralyzed by her role as a secondary parent all converge when a mysterious explosion brings their city to a halt.
Hana (Tatjana Medvecka) grapples with the recent death of her husband while working as an editor for a publishing company wherein her future is suddenly tenuous. Tereza (Nora Klimesova) is a teenage pariah whose fellow students despise her and a mother frustrated by her moroseness. A planned birthday party seems primed for disaster. Lastly, Silva (Beata Kanokova) finds herself saddled with escorting her son for the day when her wife is called away by work and she's not quite emotionally prepared to do so. They all woke up that morning to a news story about a mysterious explosion which has paralyzed the city center, and the ripple effects will ensnare them all by the end of the day.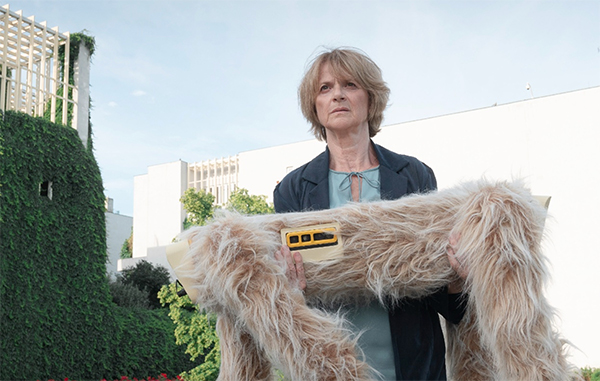 An international co-production shot in Czech, Prague as a city isn't so much a character as it is a fishbowl. A repeated news story orients a broken-up timeline as the perspective switches between the three central characters, but Groșan prizes a more humanistic approach than the plot synopsis otherwise suggests.
Groșan begins her narrative with her most interesting character, thanks in part to the screen presence of Czech actress Tatjana Medvecka, who's been a staple in her industry since the early 1970s. Hana is a woman immediately identifiable, reluctantly attending a group grief counseling session after the passing of her husband solely for the sake of her grown daughter. Laid off due to cutbacks at her publishing house (she's told it's easier to let a woman of her age go since she's so close to retirement anyway), she graciously suffers through a meaningless and impromptu work party before stumbling upon the film's most unique visual, an animatronic primate her husband had designed named Arlo. Medvecka also scores the film's most poignant moment through her sole interaction with Tereza at a mall—a small gesture of kindness allows for the galvanizing power of poignancy.
Nora Klimesova's Tereza is more familiar territory, a teen who can't articulate her feelings to her parents (thanks to their refusal to address her obvious cues of lesbianism), treated to one of those awkward Stella Dallas style birthday parties where no one from school has any intention of attending—-and the two dummies who do create all the comfort expected of vipers.
Where Groșan takes the most interesting character chances is with Beata Kanokova's Silva, an anxiety laden mother whose preadolescent son recently engaged in a troubling act of violence which has worried the parents of his peers. It doesn't help he belongs to lesbian mothers, and Silva finding herself alone with a child with behavioral issues who clearly doesn't take her seriously as an authority figure. Silva's segment conjures the film's most nerve-racking moments—-but she's a character who deserves more time on screen. The foreboding and oft mentioned explosion and its after effects slide into the denouement, where facing the potential end of existence allows for us to seize and appreciate the beauty of existing.
Groșan is navigating our awareness of mortality through these three women who find grace and acceptance through an appreciation of life they'd forgotten about in a world of constant motion and endless expectation. It's a grimly bittersweet portrait of how both life and death can be interpreted as the ordinary failures we're all facing or experiencing.
Reviewed on September 5th at the 2022 Venice Film Festival – Venice Days. 84 Mins.
★★★/☆☆☆☆☆