L'immensità | 2022 Venice Film Festival Review
This Boy's Life: Crialese Cuts Corners in Well-Meant Trans Coming-of-Age Drama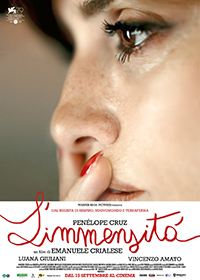 Director Emanuele Crialese explores the slow disintegration of a dysfunctional family in 1970s Rome with L'immensita, his first narrative feature since the 2011 immigration drama Terraferma. Uniting coming-of-age tropes with women's repression, there's a lot going on under one roof in a tale about a phenomenal mother whose only outlet for expression and love is through her three children. With her eldest daughter having long determined a new gender identity both parents and the culture around them refuses to recognize, tensions have been threatening to reach a boiling point for an unhappy family despite their relocation to a swank new high-rise.
Led by Penélope Cruz, who's ravishing to behold in period garb, a promising and meaningful melodrama is eventually bogged down in narrative cliche and a dependence on fantasy sequences which detract rather than enhance the fanciful escapism of childhood.
We initially meet the film's lead protagonist as Andrew (Luana Giuliani), a preteen who introduces himself to a young Romani girl named Sara, whose makeshift community is separated from his apartment building by a field of reeds (where his mother has expressly forbidden him to go). But Andrew is the chosen identity of Adriana, the eldest child of Clara (Cruz) and Felice (Vincenzo Amato), though no one chooses to acknowledge this. However, Andrew shares an incredibly close bond with his mother, who is a playful and loving parent to her children. But even they can recognize something is not quite right with her. "You only wear make-up when you go out or you're crying," Andrew remarks early on. It turns out Clara has just cause for her frequent crying bouts, seeing as the cold and abusive Felice is a flagrant philanderer who has little warmth for Andrew. When Clara learns Felice has impregnated his secretary, violence spills over into the household, and a mysterious fire scorching the living room ends up with Clara being sent away for 'rest,' leaving Andrew to contend for himself.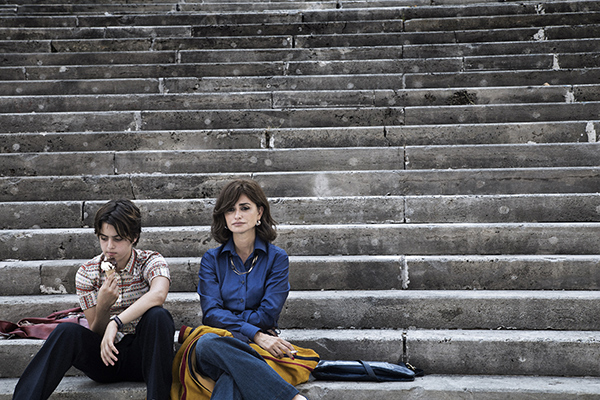 Crialese begins on a rather strong note in the presentation of Andrew, with newcomer Giuliani sharing a lovely chemistry with Cruz, who is ravishing and melancholy in the tradition of Sophia Loren, albeit as the Spanish born wife of the standard unlikeable composite played by Amato. From the opening moments, where Clara leads her children through a complex choreographed dance number while they set the kitchen table, it's clear she's a woman who's slowly being crushed in the consuming machine of a loveless marriage. Andrew's articulate understanding of his trans identity and his bravery in ignoring enforced gender cues of his birth sex is particularly refreshing, highlighting the continual hostility inherent in an environment where everyone simply refuses to correctly acknowledge his identity.
Andrew observes the innate differences between men and women through the dysfunctional example of his father and the exaggerated beauty of his mother, always accosted by men wherever they go. What promises to be a showdown comparable to the abused mother/son duo in This Boy's Life (1993) dissipates considerably when Clara gets shuttered away in a sanatorium, considering she was the only character with whom Andrew's parallel narrative of subjugation could flourish. It's at this juncture where Crialese begins to use black and white fantasy sequences where Andrew envisions himself and Clara in song and dance numbers he watches on television. While the first of these segues works well enough, Crialese returns to this distraction too much, especially considering they only tend to highlight a transfixing Cruz whilst Giuliani tends to falter, never appearing to have the requisite energy to sell the reverie.
Although Cruz's wardrobe is vintage bliss, the 70s Roma of their home life suggests more of a glossy suburbia (lensed by Gyorgy Palfi's regular DP Gergely Pohárnok) and a script co-written by Francesa Manieri and Vittorio Moroni ends up diluting its two strongest elements by pitting them against one another rather than going deeper into the symbiosis which makes this mother and child story so interesting in the first place.
Reviewed on September 5th, at the 2022 Venice Film Festival – In Competition. 97 Mins.
★★/☆☆☆☆☆