Wolf and Dog (Lobo e Cão) | 2022 Venice Film Festival Review
Dog Gone: Varejão Explores the Stifling Conditions of Traditions in the Portugal Archipelago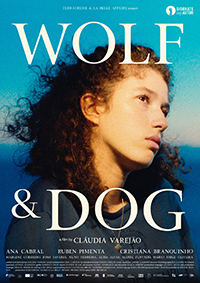 Portuguese documentary filmmaker Cláudia Varejão crosses completely into narrative territory with her latest feature, Wolf and Dog (Lobo e Cão). As its title suggests, straddling both a complementary and contradictory dichotomy between nature and civilization, wilderness and domestication, this culturally specific coming of age narrative explores how tradition provides a troublesome intersection for the disenfranchised. Gender and sexual orientation provide the prism of perspective for a young woman and her gay best friend, growing up on an island where upholding their heritage means foregoing agency.
Thematically universal, Varejão's feature is also a familiar narrative, paralleling twin storylines of two youths who may be led to a hopeful horizon beyond the limitations of their childhood homes. Making excellent use of Sao Miguel, the largest island in the Portuguese Azores archipelago (its geography explained through an analogy of the human brain's anatomy), a beautiful, volcanic paradise is rife with human inhibitions, where women are expected to embrace traditional roles or rot on the vine.
Ana (Ana Cabral) is the middle child in a household run by her mother and grandmother in Sao Miguel, a Portuguese island in the middle of the Atlantic Ocean ruled by generations of religious traditions dictating the constricted roles of men and women. Slowly but surely, these roles have begun to blur, especially amongst those of Ana's generation, including her best friend Luis (Ruben Pimenta), who wears make-up and dresses thanks to the love and support of his mother. With options for her future limited, and her older brother Telmo dabbling in drug trafficking with a group of friends, the arrival of her friend Cloe, who lives in Canada, invigorates Ana.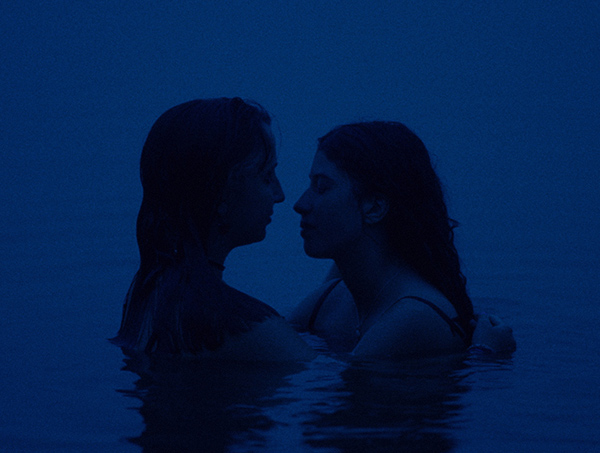 Elements of Varejão's earlier documentary, Ama-San (2016), focused on a Japanese abalone diver, and her 2020 hybrid feature Amor Fati, a series of vignettes exploring duality through relationships, are also evident in Wolf and Dog. Newcomer Ana Cabral pulls the narrative focus in an introspective performance, relying on expression and body language for a characterization sometimes feeling a bit opaque. Varejão isn't relying on any grand, dramatic flourishes, slowly burning through various microaggressions in the community which sometimes boil over into brief outbursts of hate speech.
There's a sense of gloom and doom about Ana, eventually shaken off by exploring her own sexual desires and seizing an opportunity to foster independence. Perhaps inadvertently, Varejão's handling of Luis feels more enhanced, in part because Ruben Pimenta simply has more tangible elements accosting him. Eventually, Wolf and Dog aspires to be a celebratory homage to the resiliency of queerness despite the odds, and the third act takes on more visually inventive directions, like a posse led by Luis in a gay bar breaking the fourth wall and gazing steadily back at the audience whilst Klaus Nomi's "Cold Song" croons to us.
Beautifully lensed by Rui Xavier, Wolf and Dog feels like an observational narrative which eventually transcends a sense of neorealism for something more sublime. It's in these moments when the film, along with Ana, starts to feel vibrant and alive. Like Luana Bajrami's debut The Hill Where the Lionesses Roar (2021), the introduction of a peer who has the privilege of citizenship elsewhere acts as a detrimental catalyst for the salvation and identity of the protagonist, privy to visual proof of possibilities and freedom elsewhere.
Reviewed on September 4th at the 2022 Venice Film Festival – Giornate degli Autori. Competition. 111 Mins.
★★★/☆☆☆☆☆