IONCINEPHILE of the Month: Philippe Lesage – Genèse (Genesis)
IONCINEMA.com's IONCINEPHILE of the Month feature focuses on an emerging creator from the world of cinema. This month, we feature Canadian filmmaker Philippe Lesage who saw his third fiction film Genesis (Genèse) land a coveted competition slot at the 2018 edition of Locarno Film Festival and then taking the festival circuit by storm with 2019 showcases at Rotterdam (where we had the chance to interview the filmmaker) and more recently, New Directors/New Films. The Film Movement folks release Genèse at Film at Lincoln Center on August 23rd. Make sure to check out Part 2 of our profile – where Philippe Lesage shares his Top Ten Films of All Time list.
Philippe Lesage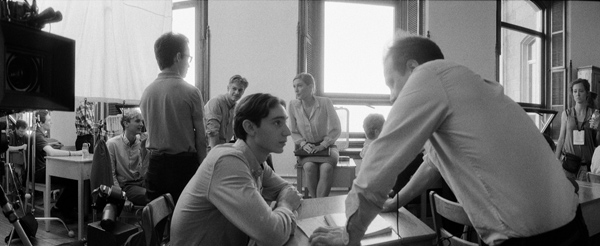 Eric Lavallée: During your childhood, what films were important to you?
Philippe Lesage: E.T. the Extra-Terrestrial is the ultimate life changing film experience of my childhood. After having seen it, I told my parents: "I want to be a film director". I must have been 7 or 8 years old. I didn't want to meet a new green friend from outer space but I wanted to become like this nerdy looking director with a beard and then I discovered that there were indeed a bunch of bearded in Coppola, Scorsese and De Palma. I immersed myself in The Godfather Saga (a series of 7 episodes putting back in chronological order the first two films with extra footage) which was televised when I was 11, and since we didn't have a VCR I was recording the episodes from an audio recorder. So, I was obsessed with The Godfather throughout my youth. I was also moved by Franco Zeffirelli's Jesus of Nazareth which played on Radio Canada every Easter weekend for years — its tragic and heartbreaking music has remained with me.
Lavallée: During your formative years, what films and filmmakers inspired you?
Lesage: I went to study film in Denmark after a Bachelor of Arts at McGill University in Montreal in Literature because of Lars von Trier. It was during the hype surrounding Dogma 95. I went to see The Idiots and The Kingdom at the The Montreal World Film Festival (an August festival) and I applied to the school right after. All my parents' bourgeois friends were asking me: why Denmark? I would respond: don't you know Scandinavian cinema, you ignorants? I was too late for registration as the students were arriving in a week's time, but I kept calling the school and I finally got admitted after one of the student didn't enrol. I arrived a week after everyone else, and it was my first time ever in Europe. It changed my life forever. There, I discovered Bergman, Tarkovsky, not by way of the teachers, but through older students I had meet that were from Spain, Italy, etc… While the younger peers were only talking about David Lynch and/or Harmony Korine, it was European cinema that opened my eyes.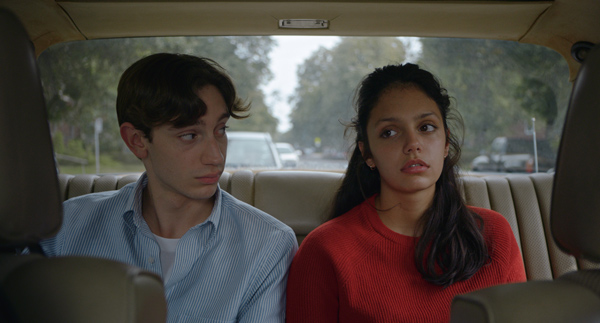 Lavallée: At what point did you know you wanted to go into filmmaking? 
Lesage: Once I completed film school and was completely sure of myself as a film director and had a big fat arrogant ego necessary to face rejection, I would go onto face one rejection after another. I wrote a feature film script and I went to see all the producers in town who didn't give a damn if I had studied film in Denmark or for that matter, Honolulu or Shawinigan, Quebec. They were not easily impressed and looking back, I probably scared them with my intensity and passion. Perhaps wanting something too much came across as unagreeable. So there was a difficult five-year period where I was a frustrated and poor artist living in a tiny apartment while writing all day, reading a lot (mostly Russians novelists) and binge-watch masterpieces which I would rent at the video store La Boîte Noire. That was like a great but painful autodidact period, I'm glad I went through that. Then, I got fed up with waiting to make the first fiction feature, so I set off to make documentary films with next to no funding and pretty much solo.
Lavallée: The two facets I appreciate the most in Genesis is how the adult and young adult worlds converge and specifically how your character set inflict pain, feel the brut force and communicate the vulnerability and brutality of falling for someone. How do you go about matching the characters you've created on paper with the casting process and how do you explore weighty issues with your actor set prior to shooting?
Lesage: Casting is everything, and I do it myself with a small crew (thanks to Sarah Pellerin, now a talented director, who was with me during the full process) and it lasted for a year. I see everyone. We search in agencies, on the streets, in schools, in bars, everywhere. The more you are prepared, the more you can face unexpected incidents and bad news. It works out, it almost always does. The actress who was suppose to play Charlotte turned us down a week before shooting. I always think these incidents are happening for the best, I believe in film ghosts protecting me! I found Noée in a film that had premiered in Cannes (Léa Mysius' Ava), Theodore got the part weeks before (after I realized he wasn't too old for the part) and Edouard was going to play again the character Felix had already acted in my previous film The Demons. I knew Theodore and Edouard from before, I was thinking about Theodore for Guillaume while I was the script, and Edouard was just an obvious choice as well.
Lavallée: Not unlike the timelessness of a classic novel, with Genesis, you topically delve into matters of the heart but steer clear of pinpointing an exact period — there is a temporal consideration that is perhaps tied to memory, but from point-of-view that isn't nostalgic. Did you consciously have those parameters in place at the writing phase?
Lesage: Yes. Film is mood. You put together all realistic elements and then there's one that doesn't fit or seems a bit unreal. That creates mood. We find this in most of the films I love. Playing with temporality has this effect and it gives me more freedom. I don't want to cut in the budget and lose shooting days because it's a period piece and it's taking place in 1996, or worst, fighting with the set designer because I want to put a 2009 cell phone we barely see in something that is supposed to happen in 2002. This freedom allows me to put whatever I like within the frame that additional fits the mood I want to feel. And then, the timelessness has another unexpected effect: viewers from different generation could see themselves in the film. After one of the screening at the Jerusalem Film festival we had last week, an octogenarian couple came up to me and said: we didn't know where the hell we were nor when this was taking place, but we slowly started to really get in these young people love stories and it reminded us of ours…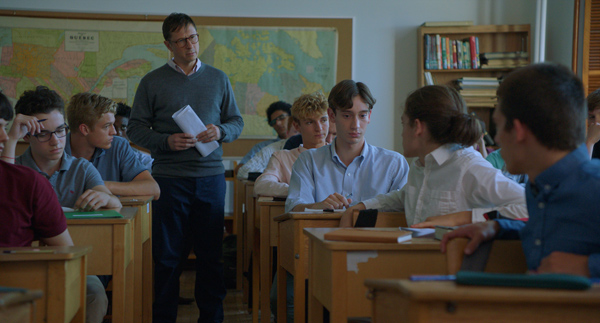 Lavallée: Can you discuss the collaborative process you had with your Editor…
Lesage: Mathieu Bouchard-Malo has been the editor of all my fiction films plus he's been as my only collaborator when I was making docs. Sensitive, a true cinephile, and talented, if Mathieu falls for a scene, I will never cut it out. If he doesn't think a part works…you'll never see it. That's called trust.
Lavallée: Can you discuss the collaborative process you had with Costume Designer…
Lesage: Caroline Bodson laughs on set when everyone is tensed, she's not only lovely to work with but she makes miracles with a department that always gets the smallest budget to work with. She has taste in clothing, adapts herself to the different directors she works with, without losing her magic touch, and she's a hard worker.
Lavallée: Can you discuss the collaborative process you had with your Cinematographer…
Lesage: While I did get behind the camera on Genesis, Nicolas Canniccioni has a powerful sense of framing and sometimes, I would just move behind him, looked inside the viewfinder, and find everything was perfect.