IONCINEPHILE of the Month: Philippe Lesage's Top Ten Films of All Time List
Have you ever wondered what are the films that inspire the next generation of visionary filmmakers? With this month's IONCINEPHILE we look back at the incredible twelve months that was for Philippe Lesage's third fiction feature, Genesis (Genèse). Selected as a Competition film at the 2018 Locarno Film Festival, the Film Movement release Genèse at Film at Lincoln Center on August 23rd. We asked Philippe to identify his top ten films of all time and he was up for the challenge. Here is a preamble from the filmmaker and his top ten films as of August 2019.
Yes, what a cruel thing to be asked to put out such a list. I've decided to focus on the ones that shook me, that were life altering experiences during my young adult life and that had a conscious influence on me, as both a person and as a filmmaker, because as Jean Eustache once said, 'I learned to live by watching movies.' These films are also not necessarily the ones I  would love to see several times over. Great films are not always meant to be overseen. I've already seen The Mirror too many times now, and I don't feel the same powerful experience because some films are better to watch when you are unhappy…they get under your skin in a deeper, more meaningful way, while being happy makes you more shallow, impatient and dumb. I loved many films with a passion that were far from making the list, great films and not so good films I would be so happy if they're playing on TV when I'm hungover in a hotel room somewhere in the world at night while craving a pizza. Perhaps there is an alternative more entertaining list in me. I put out this list quickly. In few minutes. Some Bergman films were left out only because I felt what I was writing about them was a bit boring and maybe I wanted to kill this spiritual and mean father figure of mine, although his ghost once appeared to me and I'm very thankful for that… Persona, Fanny and Alexander, Wild Strawberries, Passion of Anna could have made this list. When I had finished it I was in shock: there were no female filmmakers. That's sad, I'm not proud of it and the irony is that among my favorite contemporary directors we find the likes of Mia Hansen-Løve, Celine Sciamma and Kelly Reichardt.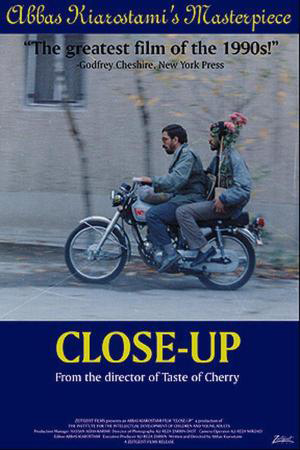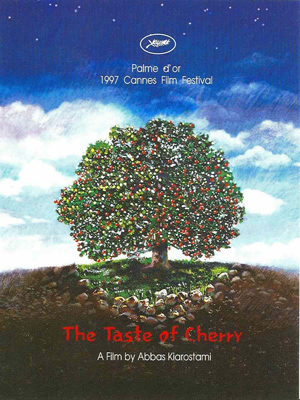 Close Up (1990) and Taste of Cherry (1997) – Abbas Kiarostami
"There's nothing I dislike more in cinema than when I feel a filmmaker puts himself "above" his characters, revealing all the contempt he has for them. For that reason, I can't bare Ulrich Seidl's films but a filmmaker such as Kiarostami is at the other end of the spectrum. Kindness, empathy and respect for his everyday life characters, and the same for everyday life in general as the main source of material for filmmaking. He challenges our humanity, pulls us upwards, searching for what's great in people instead of searching what's small, miserable and shabby. Kiarostami also expressed brilliant thoughts about the art of cinema in few interviews, and in his film Ten on Ten. I have to admit I stole a lot of his ideas when I building my course as a film teacher in Denmark."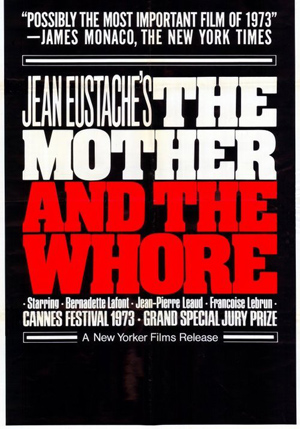 La maman et la putain – Jean Eustache (1973)
"It's starts with the logomachy of an intense thirty something jobless womanizer who spends his life in post May 68 Paris cafes (when I saw it for the first time years ago, I was a twenty something jobless wannabe womanizer wasting a lot of time in cafés, probably pretending to write while not trying to flirt), it ends up into in tragedy about the difficulty of loving, no matter how lightly you wish to deal with relationships. I'm constantly quoting Eustache and hide secret references to him in almost all my films."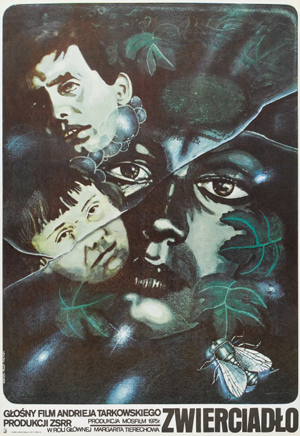 The Mirror – Andrei Tarkovsky (1975)
"I was 25, I had just finished film school in Denmark, and wasn't aware that before watching The Mirror that cinema…could go there. It was an almost mystical and abstract experience for me and then I read his book: Sculpting in Time: Reflections on the Cinema. It changed my life, and almost ruined it, I then became an absolutist and uncompromising with my desire to make personal films, which made my family worry as I left a good job in advertising and said no to everything else in order to serve only one god: Cinema."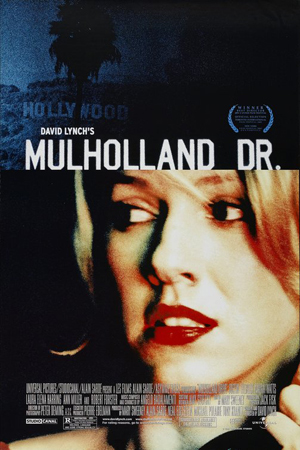 Mulholland Drive – David Lynch (2001)
"I could care less about Lynch's non-filmmaking stance outside of film – John Lennon unmasked his guru a long time ago in Sexy Sadie and that says it all, but I remember how blow away I was when I saw Mulholland Drive for the first time at Cinéma du parc in Montreal. I started smoking again right after, didn't sleep at all that night, finished the whole pack of cigarettes — I was overstimulated, almost in shock, in trance, transformed. There's was something there totally in tune with the deepest and darkest layers of our subconscious, and yet it was impossible to put the finger on something precise… I guess TM was good for him after all."
Pickpocket – Robert Bresson (1959)
"I could easily have listed Mouchette or Au Hasard, Balthazar, but Pickpocket soars above for its conclusion and last piece of dialogue: "Oh, Jeanne, pour arriver jusqu'à toi, quel chemin il m'a fallu prendre… "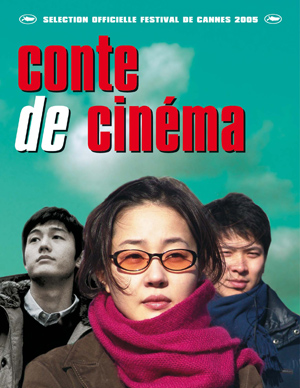 Tale of Cinema – Hong Sang-soo (2005)
"The joy of discovering a new unexpected voice. It happened one night when I visited the Cinémathèque québécoise in 2005. It's still my favorite among his film because, well, it's my first introduction to him! A witty film about love and cinema, while everyone is getting drunk….what else do we need?"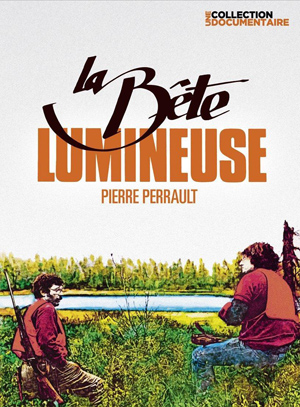 The Shimmering Beast (La bête lumineuse) – Pierre Perrault (1982)
"A poet meets an old childhood friend during a hunting trip with a bunch of men. Toxic masculinity meets the sensitive, clumsy,  defenseless and over enthusiastic friend and artist. It's heartbreaking, funny, precise and cruel. We've all been that prey or the bully at some point in our lives. My favorite documentary of all time."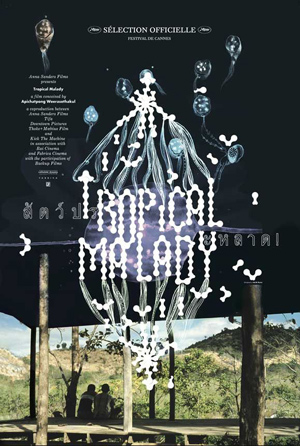 Tropical Malady – Apichatpong Weerasethakul (2004)
"A perfectly balanced poetic film that breaks all the rules of narrative cinema without ever becoming a cold, conceptual, complacent object."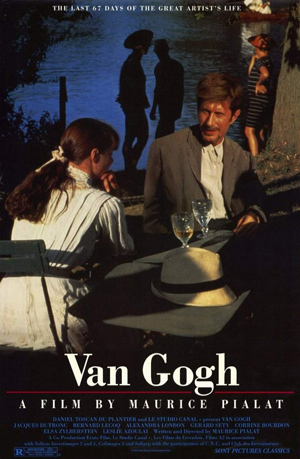 Van Gogh – Maurice Pialat (1991)
"I forget who I'm quoting here but, "if you do a film about a painter, don't show him paint!" That's awesome advice. We don't see a Rublev painting in Tarkovsky's masterpiece and we almost don't see the "écorché vif" Jacques Dutronc playing Van Gogh paint in Pialat's beautiful, angry, bitter, and melancholic film. By revealing more about himself than what we might have heard about Van Gogh, I have the strong impression that Pialat indeed reveals more of Van Gogh than in any other films or biographies about the tragic artist "mal de vivre"."