2019 NEXT Section Sundance Trading Card Series: #1. Alice Waddington – Paradise Hills
Added to the Sundance film festival at the beginning of the decade, over time, the NEXT section (formerly referred to as "<=>") has unearthed some of the best voices in micro American indie film projects with the likes of Sebastian Silva, Josh Mond, Rick Alverson, Anna Rose Holmer, Andrew Dosunmu, Craig Zobel, David Lowery and Janicza Bravo. We return with our Sundance Trading Card Series focusing on the 2019 NEXT Section selected films. Paradise Hills filmmaker Alice Waddington is among the voices, faces and creative folks that are a part of the ten films selected.
Eric Lavallee: Name me three of your favorite "2018 discoveries".
Alice Waddington: #1. Kathryn Finney's digitalundivided, encouraging WOC towards entrepreneurship.
#2. Palomo Spain, a wonderfully queer, impossibly excessive Madrid clothing brand.
#3. Janelle Monáe's Pynk video – and her entire vibe.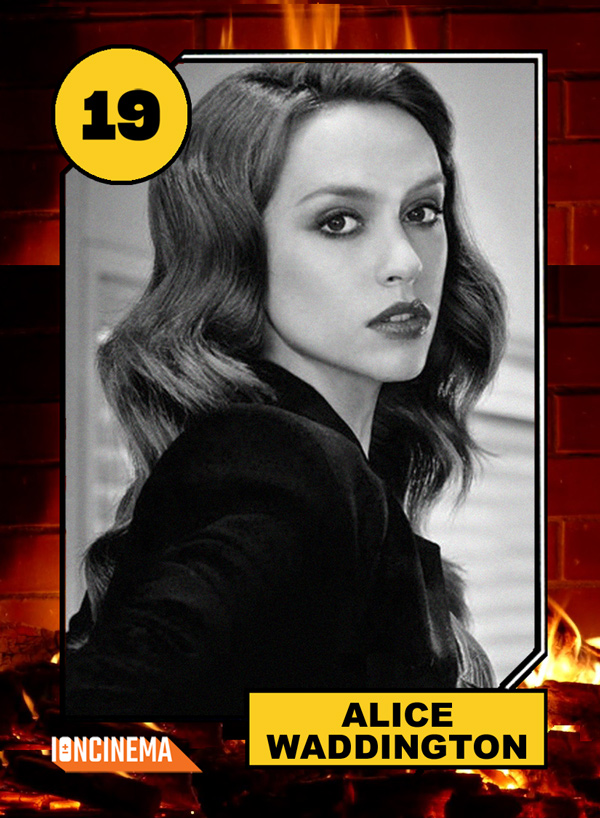 Lavallee: What characteristics, traits, mannerisms, were you looking for in your lead player? Could you detail that DNA and how they relate to the world around them?
Waddington: Bravery and boldness. The epigraph in our script was a quote by Mohadesa Najumi: 'The woman who does not require validation from anyone is the most feared individual on the planet.' That is what I found in Emma. She is a strong-minded woman who defends her ideas fiercely, fights every day to make the world better and also promotes female authors through her bookclub, Belletrist.
Lavallee: What kind of visual ideas did you have prior to filming and how did it inform camera choice, color palette, prod design, lighting?
Waddington: Our awesome team lead by Laia Colet used every reference from "Picnic in Hanging Rock" to "The Abominable Doctor Phibes". We felt very inspired by the 1920s – 1970s, in the same way that companies such as Hammer Films used to recreate earlier time periods. Also important were 1970s Gothic Romance Novel covers ("Ravenswood", "The Golden Fig", "Farramonde"…). Concept artists such as Syd Mead's paleo-futuristic style or Mora-Giménez's comic "Dani Futuro" were great architectural references– but so was the videogame "Portal"! I'd continuously bother our team with manga artbooks, mostly by the CLAMP Collective, say "For your eyes Only", "Clover" or "Xxx Holic". Painters like John Lavery, Mr. Daniel Sargent, Karl Rudolph Zon all inspired our choices of fabrics. Sliding walls, XVI century Venetian trompe-l'oeil style murals, and boschereccia (wooded garden) starred in some big, mysterious sets. Frederic Edwin Church's 1950s afternoon tropics paintings, Eyvind Earle's purples and greens, Carl Vilhelm Holsøe's daytime interiors fed into our choices of light.
Click to expand!