2022 Cannes: Quentin Dupieux, Panos H. Koutras, George Miller & Shaunak Sen's All That Breathes in Cannes Non-Comp
The best film from Sundance (Shaunak Sen's All That Breathes), the film that Sundance lost (Michel Hazanvicius' Final Cut), Quentin Dupieux's second film to be released in 2022 (Fumer Fait Tousser) and a David Bowie documentary in Brett Morgen's Moonage Daydream are among the film items selected in the non-competition sections.
The Cannes Premieres section is back for a second year and still feels like drawer with desk clutter instead of a focused purpose especially when Thierry Frémaux mentions that Panos H. Koutras' Dodo could have been in the Un Certain Regard section. We nonetheless find vet helmers Rachid Bouchareb's Nos Frangins and TV Series works in Marco Bellocchio's Nightfall and Olivier Assayas' Irma Vep filling out four "safe" slots.
The already announced Baz Luhrmann's Elvis and Joseph Kosinski's Top Gun: Maverick are rounded out with four more items in the Out of Competition. The selections don't come as a surprise to us (we were pretty on point with our predictions) with the exception of George Miller and Three Thousand Years of Longing which is not yet dated for a theatrical release but will likely see MGM plan something for the second half of the summer. Michel Hazanvicius' Final Cut is among the three french titles which include Nicolas Bedos' Mascarade and Cédric Jimenez's November.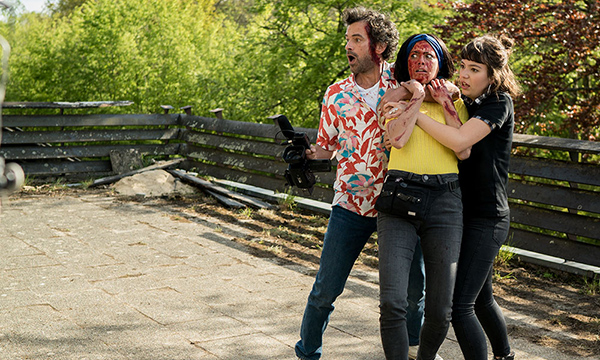 For the Midnight Screenings we got a trio of items – Quentin Dupieux will indeed bring us some late night glee with the star-studded Fumer Fait Tousser — this makes this an eventful 2022 – as his last film Incredible But True just premiered at the Berlinale. We have a docu item from NEON in Brett Morgen's Moonage Daydream – which will showcase some unseen David Bowie. We also have South Korean helmer Lee Jung-Jae's Hunt.
The Special Screenings gives us the best film out of Sundance in Shaunak Sen's All That Breathes (it's a near masterpiece folks), the latest from Sergei Loznitsa and the unfathomable situation that is linked to his homeland in The Natural History of Destruction and Ethan Coen's tackle the docu route with Jerry Lee Lewis: Trouble in Mind.