TIFF 2021: Platform Comp includes Cantet, Siegel/McGehee, Abu-Assad & Hadžihalilović
Riz Ahmed and the yet to be named pair of Platform Jury teammates won't have much watching to do as this year's Platform section has been cut by 20 percent. This year's comp of eight World Premiere status offerings includes the likes of a former Palme d'Or winner in Laurent Cantet and his Arthur Rambo measuring up against Hany Abu-Assad's Huda's Salon (which IFC Films just announced it picked up the film), Lucile Hadžihalilović's Earwig and Scott McGehee & David Siegel's almost one decade wait for their next offering in Montana Story starring the midwest and Haley Lu Richardson. Rounding out the section we also have Ivan Grbovic's Drunken Birds (this is the filmmaker's sophomore feature after 2011's Roméo Onze), Rafiki scribe Jenna Cato Bass's Mlungu Wam (Good Madam), Aga Woszczyńska's directorial debut Silent Land and Kamila Andini's fourth feature in Yuni.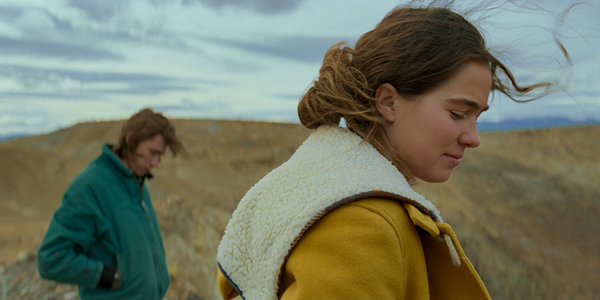 The section opened in 2015 and in this inaugural year saw Alan Zweig's Hurt edge a comp that included Gabriel Mascaro's Neon Bull. In their best comp year to date in 2016, Pablo Larraín's Jackie beat out William Oldroyd's Lady Macbeth and Best Picture winner Barry Jenkins' Moonlight. Other section winners include 2017's Warwick Thornton's Sweet Country (beat out Xavier Legrand's Custody) 2018's Ho Wi Ding's Cities of Last Things that topped a field that included Benjamín Naishtat's Rojo and more recently, Pietro Marcello's Martin Eden edged out Darius Marder's Sound of Metal.
Here are today's selections:
Arthur Rambo – Laurent Cantet
Drunken Birds – Ivan Grbovic
Earwig – Lucile Hadzihalilovic
Huda's Salon – Hany Abu-Assad
Good Madam – Jenna Cato Bass
Montana Story – Scott McGehee/David Siegel
Silent Land – Aga Woszczynska
Yuni – Kamila Andini