Aging Disgracefully: Hayakawa Questions Institutional & Internalized Ageism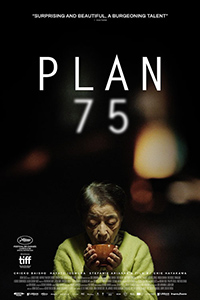 If a septuagenarian falls in a forest and no one is around to hear it, does it make a sound? Making for a broad conversation about the function, the utility and the social currency that the elderly hold in the land of the rising sun, much in the same clinically socially acceptable way Lanthimos' The Lobster took aim at the lonely hearts club, Chie Hayakawa's proposed dystopia takes aim at the old and grey and makes the case that they do indeed have a larger role to play. Led by incubated performances and paced with a straightforward three pronged narrative, Plan 75 tackles institutional and internalized ageism with a tapered, but nonetheless thought-provoking text over the more transgressive boundaries that could have further been explored.
Beginning with an active crime seen of spilled over rage that underlines a larger social defeatedness (Puiu's Aurora comes to mind), we are quick to grasp that one nation's remedy to economic slow down is target those that…slow it down. Born from a short film narrative, Hayakawa directed in 2018, Plan 75 is a government incentivized programme to end one's life. You can even choose to save money when you're dead by having different burial arrangements – all for a good cause of course. With some polished branding equipped with convincing pamphlets and infomercials, some take it upon themselves to get enrolled. After all, Japanese society have died with honor in the past by sword or WWII planes.
For those with no next of kin as is the case for Michi (played by often used vet actress Chieko Baisho) – it's perhaps a more sensible and honorable choice until …. one's takes notice of everything that they might come to miss. Michi's solitude will be further examined later on when she make one unexpected connection but Hayakawa's screenplay adds to two additional (and eventual intersecting) narrative threads. One young adult male character a Plan 75 salesman (Hayato Isomura) eventually sees the flip-side of the programme when a lost uncle proves that the experienced have a stake. The other character – a young Filipino worker is distraught over the fate of her child — her storyline is a sort of counterbalance to the important of human life.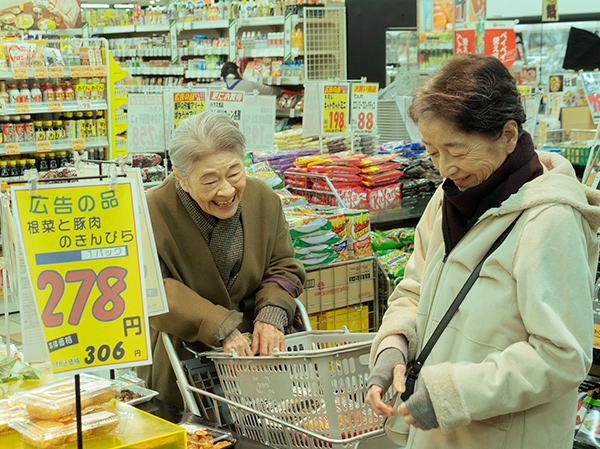 While there is something kooky about out with the old, and in with the new text — when Plan 75 gradually matures we are left with that instilled warmth and removal of conflict or barriers between generations. Those who prefer a less safer and softer landing (and by no means does this fall into Kawase stoicism) will find an affinity for what Hayakawa attempts here. Overall, Plan 75 favors a bittersweetness and somewhat formulaic denouement on what super-ageing gracefully should be like, but the larger conversation initiated here is a far more alluring direction one wishes the film could have pounced on.
Reviewed on May 20th at the 2022 Cannes Film Festival – Un Certain Regard . 112 Mins
★★½/☆☆☆☆☆