Inexorable | 2021 Toronto Intl. Film Festival Review
The Hand that Mocks the Cradle: Du Welz Finds an Interloper in Vintage Throwback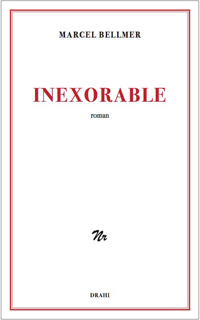 Long before a lithesome ingenue shows up to ruin a wealthy couple's idyll in Fabrice du Welz's Inexorable, we know one thing for certain – she's no good. The seventh feature from the Belgian provocateur (including his disowned 2014 feature Colt 45) is surprisingly his most straightforward exercise to date, recalling a sweet spot of American adult thrillers from the late 1980s to mid 1990s, and more successful in its reclamation of these energies than recent English language exercises attempting to tread the same murky waters.
And although we spend most of the third act waiting for the inevitable revelations explaining connections and motives, it's enjoyably lusty and, as is du Welz's fashion, perverse. Beautifully shot, and reuniting the director with his new muse, the rough hewn Benoit Poelvoorde (who appeared in 2019's Adoration and is already slated to star in du Welz's next project, Maldoror) revels in a return to genre territory as a perpetrator of his own doom.
Celebrated writer Marcel Bellmer (Poelvoorde), best known for his titular breakthrough first novel, wherein he was discovered by his wife, editor Jeanne (Melanie Doutey), has just moved his family into the isolated, palatial estate once occupied by his deceased father-in-law, a noted publishing tycoon. To celebrate their move, their only child Lucie (Janaina Halloy) is allowed to pick out the family dog, settling on a Giant Pyrenees named Ulysses. Their rhythm is interrupted thanks to a mini-media flurry, attracting a beautiful young woman Gloria (Alba Gaia Bellugi). Journeying to the small hamlet near their manor, she makes contact with them through Ulysses, who requires some training they seem unable to master. Making fast friends with Lucie, Gloria is quickly invited to stay on the estate following her orchestration of a violent interaction in town. Quickly, it appears Gloria has ulterior motives pertaining to Marcel, a man she desires to be near no matter the cost.
Once again fascinated by the endless possibilities of psychosis in isolation, as in his Bad Seed styled Adoration or his gonzo debut Calvaire (2004), du Welz's latest offers a different kind of flavor than his past filmography, perhaps due to his first time collaboration with writers Josephine Darcy Hopkins and Aurelien Molas.
There's a strong femme undercurrent this time around, including a ghost from Marcel's past, the catalyst for the sinkhole about to consume him. Bellugi's Gloria, of course, is merely biding her time to strike, although in ways which ultimately seem more disturbing after we learn certain details about her past. Initially, she's introduced as an almost mythically feral presence, wheedling her way into the Bellmer residence thanks to her prowess with the dog, Ulysses, the only innocent creature on site. When the canine takes the blame for a body marking, du Welz solidifies this parallel.
As his sexually frustrated wife, Melanie Doutey gets a signature du Welz interaction, where passion runs hot then cold through foreplay, uncomfortable to observe in its manifestation (think Lola Duenas and Laurent Lucas' murderous lovebirds in his 2014 masterpiece Alleluia). And then there's the increasingly obnoxious Lucie, another of du Welz's instigating children, who perhaps sails away with Inexorable's most delirious moment in a birthday headbanging hesher performance suggesting Bruno Dumont and his Jeannette: The Childhood of Joan of Arc (2017) or a Franz Rogowski karaoke sequence in Haneke's Happy End (2017), where dysfunction bleeds out through a physicality mere words cannot explain.
There's not a more exciting cinematographer working in arthouse genre today than Manuel Dacosse, who's lensed films for Lucile Hadzihalilovic , Helene Cattet & Bruno Forzani, Francois Ozon, and Robin Front, and his reunion with du Welz is no exception, sliding in unexpected neon-lit club frames from the nearby town, as hollowed out and desolate as the menacing facade occupied by the Bellmer family.
Arguably, Inexorable leans into the inevitability suggested by its title, where karma is simply closing its cosmic loop on Marcel, forced to pay the consequences for certain indiscretions. As thus, it's invariably a foregone conclusion of a film considering the more haunting finales thrust upon many of du Welz's past characters. But that's not to say Inexorable feels compulsory, necessarily, rather than it seems like an unrelenting punishment, like a train hurtling towards its predestined end.
Reviewed on September 16th at the 2021 Toronto International Film Festival – Special Presentations. 98 Mins.
★★★/☆☆☆☆☆