Ama Gloria | 2023 Cannes Film Festival Review
Cléo Entre 5 et 7: Everyone Shares the Same Song in Amachoukeli's Sophisticated Sophomore Feature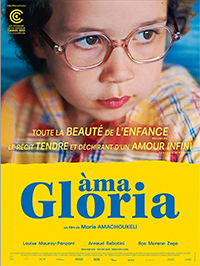 Letting go is never easy but what happens when it's a preschooler and a grown adult who need to part ways? It might be talked about one day along the Ponettes and Koylas of the cinematic universe, Marie Amachoukeli makes her solo debut a statement about attachment and with a remarkable screen charismatic diminutive person wrestling with big life issues who is standing tall as the focal point. With Ama Gloria, the Camera d'Or winner (co-directed Party Girl) French filmmaker presents us with a minimalist text that deciphers how we unconsciously find surrogates to fill painful voids and in the same measure explores just how much is at stake for people who are paid to be family and the life-altering implications of what that looks like for everyone involved. Employing a close-up frame, embedding painterly expression-filled tables and eliciting quite a performance from a person the littlest of actors, audiences will enter Cape Verde one way and leave with enormous life lessons learned. This is a remarkable, heartbreaker feel-good piece of cinema.
There is this curious little sequence at the onset of the film — a curly-haired little girl (Louise Mauroy-Panzani) in the optometrist being fitted with what will be a new pair of glasses and the caretaker who attempts to help her cheat when reading the letter chart. While laughable, it says so much about a support structure and trust system already in place. Clearly not her mother but a mother figure, Gloria (Ilça Moreno) had to leave her own family behind to support little Cleo. While never discussed, both understand what pain and loss look like. Gloria's sudden need to return home swivels the relationship to a new location — let's just say that the separation was a little too abrupt and so the father sends the six-year-old to rejoin her caretaker over the summer for one long goodbye.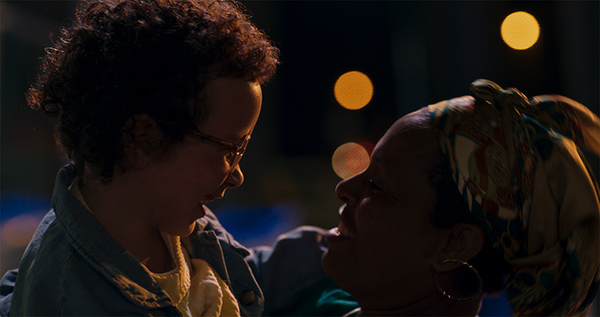 Amachoukeli has a lot of possible options to detail here once the narrative moves to Cape Verde. We have two children who in their own right felt the vacuum of having a non-present mother. Gloria's daughter is close to being an adult but is having her own child and is ill-equipped. Her younger son who quite literally at her presence is in a you can't come here and try to fix things way too late mood. We have a future business venture available due to all her savings and a complete way of being and existing that moves in the opposite direction of the Euro life she once had. A screenplay that is generous with moments of closeness and sort of reshuffles the emotion deck, scribes Amachoukeli and Pauline Guéna (author of The Night of the 12th) put the focus on her evolution — difficulty navigating jealousy and not receiving Gloria's attention like she once didn't before. It's at times a remarkable text about loving your first hero and perhaps emotional divestment from someone who can barely articulate her thoughts beyond basic needs.
Amachoukeli adds some heightened dramatic tension towards the end of the film – it's a delicate balancing act that at once places our little heroine in troubles way but also explores different degrees to the characters — a friendly reminder that people of all ages can evolve and grow. In approximately a have dozen junctures, Amachoukeli has Pierre-Emmanuel Lyet embed some moving painterly animation – a sort of abstract that feels justifiably placed to underline the emotional currents. Cinematographer Inès Tabarin employs a natural moving camera aesthetic that sometimes singles out our heroine from the crowds – and several extreme close-ups allow us to truly get into the skin of our protagonist. Ama Gloria will pleasantly tug at the heartstrings – and if we could see into the future we'd see that this separation anxiety is as comforting as a consoling, soothing embrace.
Reviewed on May 17th at the 2023 Cannes Film Festival – Critics' Week (Opening Film). 83 Mins.
★★★½/☆☆☆☆☆