Silver Haze | 2023 Berlin Film Festival Review
Keeper of the Flame: Polak Reckons with Reconciliation vs. Retribution in Conventional Drama
Dutch director Sacha Polak continues to explore the difficulties of acceptance and reclamation in her fourth feature, Silver Haze, another pseudo-sordid kitchen sink melodrama focused on wounded souls relegated to social peripheries. Returning with another UK co-production headlined by Vicky Knight, the breakout star from her 2019 title Dirty God (read review), the wounds of the past are both literal and figurative this time around with a young nurse just beginning to explore her sexuality while her life remains overshadowed by a horrific childhood incident that left her scarred for life.
Recalling Andrea Arnold's penchant for coming-of-age odysseys of troubled young women desperate for some kind, any kind, of stasis, Knight once again proves to be the delicate but resilient lynchpin supporting an otherwise customary melodramatic formula. Although there aren't any exceptional surprises, Polak imparts a highly empathetic and cathartic energy in her lead's connections to those around her, and ultimately, herself.
Franky (Knight) is a twenty-three-year-old nurse who experienced a rough childhood in East London, survived a deadly fire as a child, the circumstances of which were highly suspicious. Fifteen years earlier, a pub which also served as her living space, caught fire. With the doors barricaded, she only persisted thanks to the intervention of her older brother, who died in the incident. The family suspected it was a woman who ended up marrying Franky's father, a man who left the family behind to start a brand new life, cutting ties with his previous wife and children indefinitely. On the anniversary of her brother's death, the anguish is rekindled and sort of exacerbated by Franky's introduction to a suicidal patient, Florence (Esme Creed-Miles). As romance blooms, the disapproval of Franky's family endangers their relationship, and Florence has considerable demons of her own to contend with. Alice (Angela Bruce), an elderly woman who took Florence in, provides Franky with a safe space, but anguish threatens to derail them all.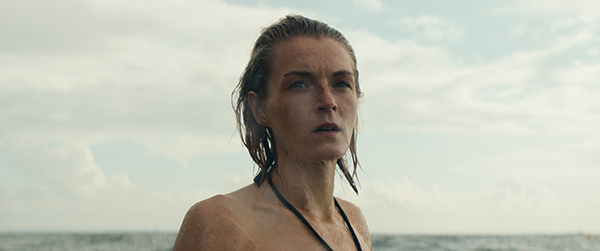 Initially, it would appear Franky's salvation rests on the success of her relationship with the rebellious, wayward Florence, played efficiently by Esme Creed-Miles (who worked with Clio Barnard on the 2017 film Dark River). But, in the script's most interesting flourish, Florence's capabilities are realistically stymied by her own considerable angst, and she remains a gateway for Franky to explore a more meaningful connection with Alice, her makeshift caretaker suffering from a rapidly accelerating terminal illness.
As enjoyable as Knight happens to be, her shared scenes with Angela Bruce, an underrated British character actress, result in the film's most poignant moments. As Franky's eternal rage threatens to consume her, there are brief moments of considerable alarm, but Silver Haze isn't interested in shock value so much as it is healing. It's no surprise Franky has sought a profession in the medical field, her bedside manner with patients suggesting her need to connect with others in meaningful ways.
By the time Polak brings us to Franky's deserved but expected resolution, it doesn't matter beyond symbolizing her growth as a person in the path of self-actualization. An anniversary of trauma without closure provides the impetus for a perfect storm, not unlike the starting point for the troubled young woman at the center of Veerle Baetens' recent debut, When It Melts (2023), where memorials sometimes inspire the wrong kind of catharsis.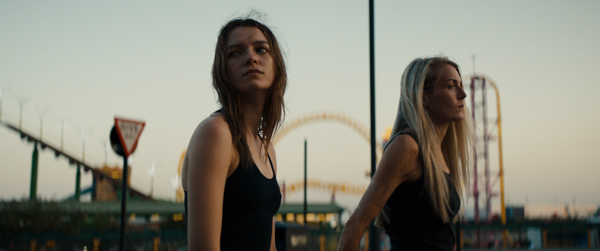 Channeling the contemporary energies of several neo-realist British directors exploring the delicate realities of women cut adrift, like the aforementioned Arnold and Barnard, Polak (who began her feature career on much more provocative terms with 2012's Hemel), there's something fascinatingly finespun in her gentle handling of lives defined by sensational events. In the end, Franky doesn't so much get what she wants as what she really needs.
Reviewed on February 19th at the 2023 Berlin International Film Festival – Panorama section. 103 mins.
★★★/☆☆☆☆☆