The Conversation: Producer Martin Gschlacht
Austrian producer Martin Gschlacht has been an active proponent of Austrian (and eventually Iranian) cinema since the late 1990s, and has quietly amassed a coterie of regular collaborators, including Jessica Hausner, Götz Spielmann and directing duo Shirin Neshat & Shoja Azari (including their titles Women Without Men in 2009 and Looking for Oum Kulthum in 2017).
Notably, Gschlacht started out as and is perhaps more notable as a cinematographer, beginning his career with Hausner, lensing her early short Inter-View (1999) and all of her subsequent features, from her 2001 debut Lovely Rita to her latest English language debut, Little Joe, which finally sees the Austrian director ascend into the Cannes competition in 2019 (a decade prior, Hausner and Gschlacht competed in Venice with 2009's Lourdes). Also a winner in Venice, 2004's César Best First Film winning Darwin's Nightmare by Hubert Sauper was among his first ventures into the docu terrain.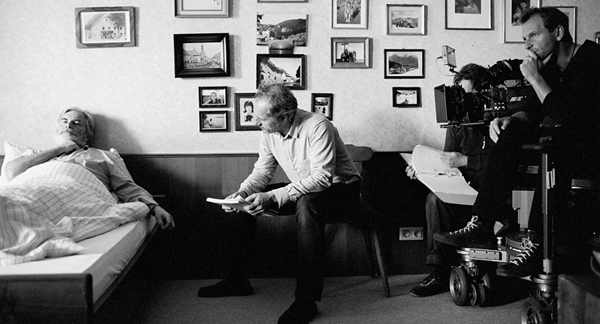 Over the past several years, Gschlacht has been involved in a number of high profile oddities as cinematographer, including Veronika Franz & Severin Fiala's Goodnight Mommy (2014), the Ulrich Seidl documentary In the Basement (2014), the Iranian anime Tehran Taboo (2016) and even his first US studio production with 2018's Alpha. However, his finest achievement behind-the-camera to date is Götz Spielmann's stellar Revanche. Here's a look at five of Gschlacht's most flamboyant producer credits:
#5. The Wall (2012) – Dir. Julian Polsler
German actress Martina Gedeck headlines the quietly apocalyptic The Wall, directed by Julian Polsler (the title was Austria's foreign language submission in 2014), wherein a woman and her dog find themselves trapped in the countryside, unable to traverse an invisible wall which seems to be relegating them to their isolated cabin.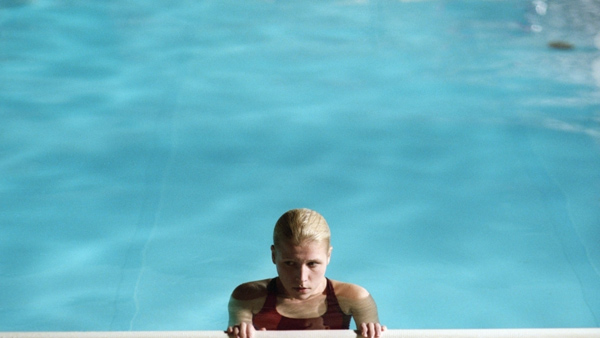 #4. Hotel (2004) – Dir. Jessica Hausner
Jessica Hausner returned to Un Certain Regard at Cannes with her sophomore film, Hotel, a psychological horror film which features Birgit Minichmayr in the cast. A young woman who takes a job as a maid in an isolated hotel makes troubling discoveries about the previous woman who held her position and finds the menacing woods beckoning.
#3. Oktober-November (2013) – Dir. Götz Spielmann
After working with Spielmann on Revanche, Gschlacht produced the director's next (and to date, last) feature, the brooding family drama Oktober-November. A somber familial melodrama, it features Toni Erdmann's Peter Simonischek as an ailing patriarch whose estranged daughters reunite for his impending death.
#2. Lourdes (2009) – Dir. Jessica Hausner
French actresses Sylvie Testud and Lea Seydoux give understated, complex performances in this celebrated offering from Hausner, which competed at Venice, winning the FIPRESCI Prize. Testud stars as a wheelchair bound invalid who makes a pilgrimage to the Pyrenees, assisted by Seydoux as a callous and cranky nun.
#1. Amour Fou (2014) – Dir. Jessica Hausner
A droll period drama about an infamous suicide pact, Amour Fou is a brilliant spiritual cousin to Rohmer's The Marquise of O (1976), which is based on a novel by Heinrich von Kleist, the German literary figure whose tragic death at the age of 34 is reimagined by Hausner. The title was Hausner's third premiere out of Un Certain Regard at Cannes. Read my review.
Read Nicholas Bell's previous The Conversation: Producer profile instalments:
Michel Merkt (2018)
David Thion (2018)
Janine Jackowski (2018)
Jean Labadie (2018)
Christine Vachon (2017)
Olivier Père (2017)
Paulo Branco (2017)
Vincent Maraval (2017)
Megan Ellison (2017)
Sylvie Pialat (2016)
Saïd Ben Saïd (2016)