The Conversation: Producer Janine Jackowski
Producer Janine Jackowski has quietly fostered a new era of art-house German cinema off lauded output from directors Maren Ade and Ulrich Kohler (who happen to be married) and has extended into significant collaborations with Romanian auteurs (Radu Jude, Jasmila Zbanic) and Portugal's Miguel Gomes. But Jackowski's most significant contribution has been as producer to Ade, having worked on her 2003 debut The Forest for the Trees, her excellent 2009 sophomore film Everyone Else, and then the 2016 international break-out Toni Erdmann which competed at Cannes, snagged an Oscar nod, and has been tapped for an American remake (rumored to star Kristen Wiig and Jack Nicholson, though no director has been tapped as of yet).
While Ade's first two films played Berlin (along with Gomes' Tabu), Jackowski has been ushering many of her productions into Cannes as of late. A divisive programming item from Cannes 2015 was Gomes' trilogy Arabian Nights, which took over the Directors' Fortnight. German director Valeska Grisebach's long-awaited sophomore feature premiered at the 2017 Un Certain Regard sidebar and was one of the program's best films. And, in 2018, Jackowski lands in Un Certain Regard once again with Ulrich Kohler's fourth film, In My Room (Jackowski produced his last film, 2011's Sleeping Sickness, which nabbed Best Director out of Berlin. Outside of Cannes, Jackowski also produced Sebastian Lelio's Oscar winner A Fantastic Woman (which also nabbed a Best Screenplay award out of Berlin).
Also due from Jackowski this year is Sebastian Schipper's Roads, her co-production of Nadav Lapid's Synonymes, while 2019 promises to be a major year for Jackowski as well as she is working with Idilko Enyedi on The Story of My Wife starring Lea Seydoux, and the latest from Corneliu Porumboiou, Gomera. For this week's The Conversation, we focus on the producer's top five, most significant or astounding achievements since she began producing in 2003.
#5. Arabian Nights: Volumes 1-3 (2015) – Dir. Miguel Gomes
Miguel Gomes updates the template of Arabian Nights for this three part, four-hundred-minute examination of Portugal's government in 2013-14, an art-house extravaganza which was one of several contentious Directors Fortnight acquisitions from the 2015 Cannes Film Festival. Boundaries of form and narrative are expanded in compelling ways in this surprisingly droll and effortlessly witty trilogy, which showcases a dog named Lucky.
#4. Western (2017) – Dir. Valeska Grisebach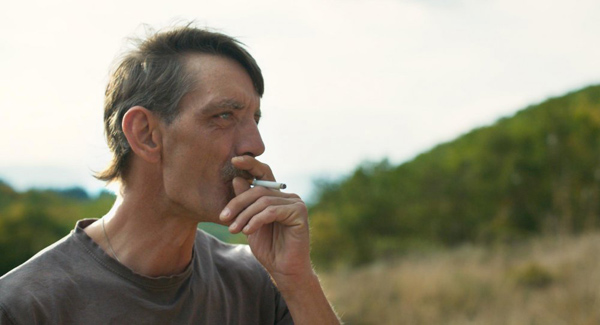 German director Valeska Grisebach returned from an eleven-year hiatus, following 2006's Longing with the lauded Western, which concerns a group of German construction workers working on a Bulgarian job site, which leads to culture and communication issues. A formidable example of suspenseful neo-realism, the title premiered out of the 2017 Un Certain Regard and was just released theatrically stateside courtesy of The Cinema Guild.
#3. Tabu (2012) – Dir. Miguel Gomes
Winner of the Alfred Bauer and FIPRESCI Prizes out the 2012 Berlin International Film Festival, Miguel Gomes' stellar, haunting third film Tabu is highly stylized blend of genre. As simultaneously strange as it is compelling, it's a beautiful, questionably romantic exercise aiming to reconfigure post-colonialist narrative tropes about an old woman who reconnects with her mysterious past as a farm owner in Africa.
#2. Everyone Else (2009) – Dir. Maren Ade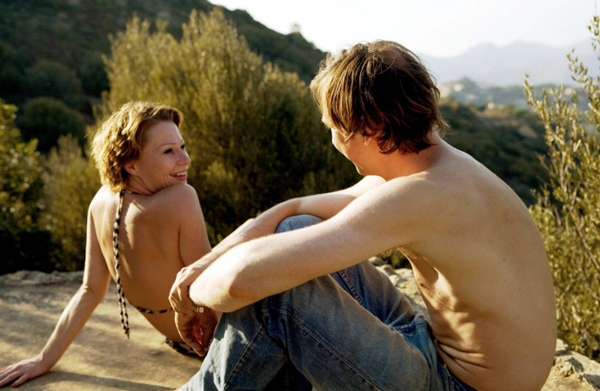 Director Maren Ade won the Jury Grand Prize while Brigit Minichmayr won Best Actress out of the 2009 Berlin Film Festival for the grueling relationship portrait, Everyone Else. Lars Eidinger plays the other part of a happy-go-lucky couple who suddenly find themselves at emotional odds when confronted by another couple on a Mediterranean vacation.
#1. Toni Erdmann (2016) – Dir. Maren Ade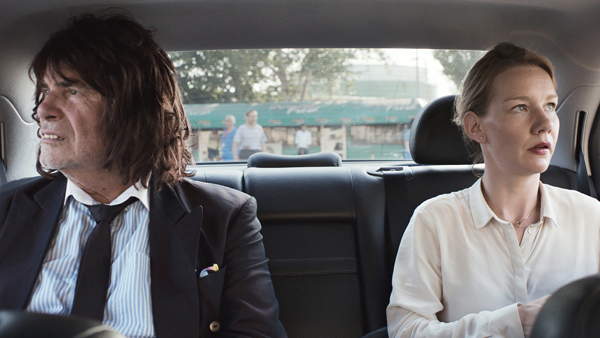 And while the major travesty of the 2016 Cannes Film Festival was how the George Miller led jury refused to grant any awards to Maren Ade's stellar third film Toni Erdmann (it did top IONCINEMA.com's Cannes Critics' Panel and win the FIPRESCI prize and was notably the first German language feature to play in competition since 2008), which concerns the reunion of an estranged father and daughter who bond over their shared emotional morbidity, it would go on to score BAFTA, Golden Globe, and Academy Award nominations.
****
Read Nicholas Bell's previous The Conversation: Producer profile instalments:
Jean Labadie (2018)
Christine Vachon (2017)
Olivier Père (2017)
Paulo Branco (2017)
Vincent Maraval (2017)
Megan Ellison 2017
Sylvie Pialat (2016)
Saïd Ben Saïd (2016)