Diving into the hundreds of new theatrical releases, including large chunks of grueling, gluttonous marathons through world cinema's greatest offerings from a variety of film festivals, and coming to a reasonable list of selections demonstrating what one deems to be 'the best,' remains an utterly self-involved, sometimes fruitless tradition. Who, after all, can rightly determine what is indeed 'best' in an art form where one person's trash is another's treasure? Personally, I prefer to compile a list of 'favorite' things, items which remain meaningless unless you put stock in its author's general tastes.
Amidst the incessant jabbering of awards season exaggeration, it's difficult not to be swayed by the most topical, most shiny and brand new theatrical releases courting awards voters (which is why I felt it necessary to see Inarritu's new film twice). Nearly half of my selections appeared on my mid-year list of favored theatrical releases, which isn't to say 2015 was a disappointing year in cinematic offerings, but, like most years, many of its best offerings are waylaid for various reasons. Unfortunately, I didn't manage to fit any women directors into my list, but Veronika Franz and Severin Fiala's Goodnight Mommy is on deck.
#10. Welcome to New York – Dir. Abel Ferrara & 45 Years – Dir. Andrew Haigh

At my number ten spot I have a tie, two titles existing on opposing ends of a spectrum of critical celebration. Andrew Haigh's masterful third feature 45 Years showcases the very quiet unraveling of a heterosexual married couple on the eve of their forty-fifth wedding anniversary, and has been acclaimed since it premiered out of Berlin and snagged acting awards for Charlotte Rampling and Tom Courtenay. But Abel Ferrara's Welcome to New York has had a rather tortured reception. Initially tipped to premiere at Cannes in 2014, rumored political reasons found the title shut out completely, instead premiering at the Cannes Market to a great deal of buzz. From there, US distributor IFC came under fire from Ferrara, who didn't support changes they reportedly made. A fictionalized account of the Dominique Strauss-Kahn scandal, it not only provides Gerard Depardieu with one of his best roles in years, it's arguably a career best for Ferrara. Unfortunately, all the troubled delays and lack of validating platforms have left the film vulnerable to a degree of snippiness—but don't believe a word of it. Jacqueline Bisset stars as the politician's long suffering wife (re-named Devereux for the film), and it actually serves as rather delightful double feature with something like Haigh's troubling exploration of marital crisis.
#9. The Revenant – Dir. Alejandro Gonzalez Inarritu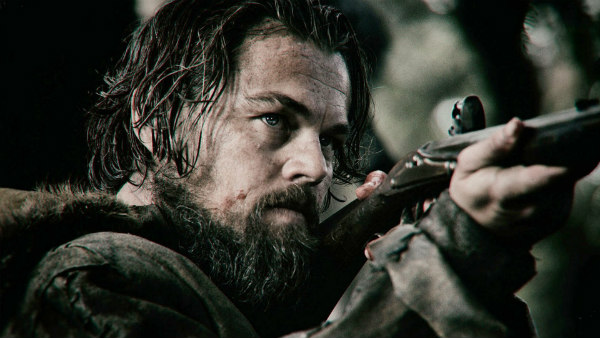 Let me start by saying I was and still am a huge fan of Inarritu's previous film, Birdman, despite the inevitable overexposure that followed during its extensive awards season glory. With the exception of Babel, I've often found something quite extraordinary about his films (though I know Biutiful has its significant detractors as well), and was highly impressed with this outdoor survival/revenge opera he somehow managed to turn out in a year's time. Beautifully shot, magnificently scored, and featuring the usually dependable Leonardo DiCaprio displaying an intensity often lacking in the names on year end award ballots, it's nothing less than a stunning piece of cinema (and yes, there are contentious details, such as the rather alarming super human strength of its protagonist). Inarritu inherited the property after it had been knocking around Hollywood for a decade—initially, this was a project conceived to be directed by Park Chan-wook and star Samuel Jackson before it went on to John Hillcoat as a Christian Bale vehicle. I'm happy where it eventually ended up.
#8. Phoenix – Dir. Christian Petzold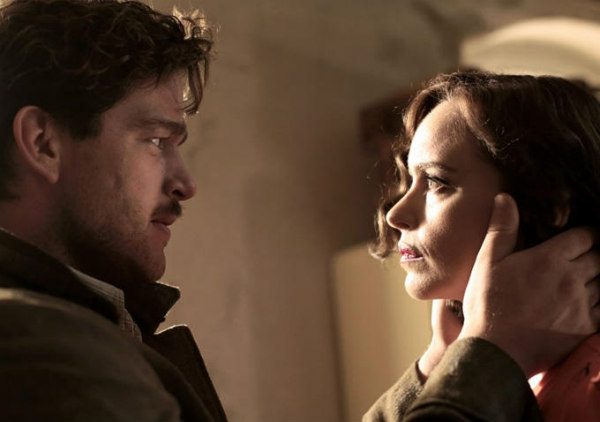 One of German film's best kept secrets was, until recently, Christian Petzold, a member of the Berlin school of filmmaking who finally broke out into international acclaim in 2012 with Barbara. He has an impressive back catalogue of films, most starring collaborator Nina Hoss, and are reconstituted impressions of other vintage films. His latest, Phoenix, is no exception, based on a novel previously adapted by J. Lee Thompson in 1965 with Return from the Ashes (an excellent film in its own right). Hoss stars as a disfigured concentration camp survivor in post-WWII Germany, undergoing facial reconstruction to eventually pose as herself in a rather unnerving plot hatched by her husband who no longer recognizes her.
#7. Mad Max: Fury Road – Dir. George Miller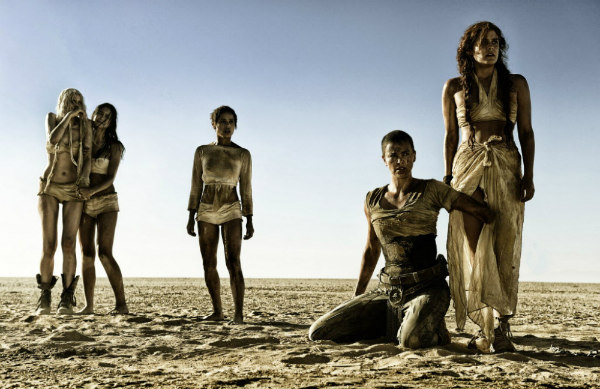 Australian director George Miller is responsible for one the year's greatest cinematic feats—resurrecting the hope in studio-based franchise filmmaking. The fourth entry in his Mad Max trilogy, the last being 1985's Beyond Thunderdome, Miller was allowed to create his latest vision without studio interference. Years in the undertaking, the final result speaks for itself as Miller has created the kind of high quality franchise filmmaking that's eluded auteurs for decades. A tense, pitch-perfect scream of a film, this is basically one extensive chase sequence, brimming with ideas, energy, and emotion. While this can't quite be hailed the 'feminist' action film many have suggested, it does bury its titular protagonist in a damsel-in-distress supporting role, allowing Charlize Theron to inhabit one of the best female characters to grace of a film of this ilk as she leads a band of rebellious women in revolt.
#6. Clouds of Sils Maria – Dir. Olivier Assayas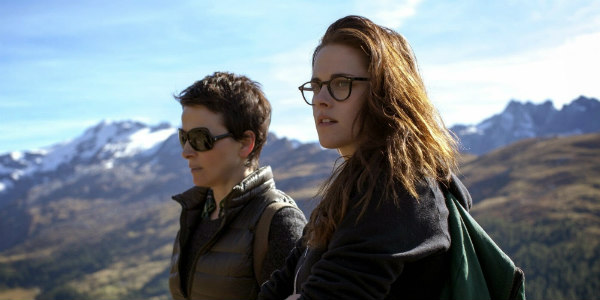 Described by many as All About Eve meets Persona, auteur Olivier Assayas crafts a stunning tribute for the talented Juliette Binoche in Clouds of Sils Maria, an offbeat, highly intelligent examination of filmmaking, celebrity, and the global conversation on women in film. Lofty, meta-commentary mixed with stellar, impressive performances, including Kristen Stewart in a Cesar Award Winning performance, those prizing Assayas' edgier works (like the celebrated Irma Vep and the underrated Demonlover) should certainly appreciate his latest, which premiered in competition at the 2014 Cannes Film Festival.
#5. Alleluia – Dir. Fabrice du Welz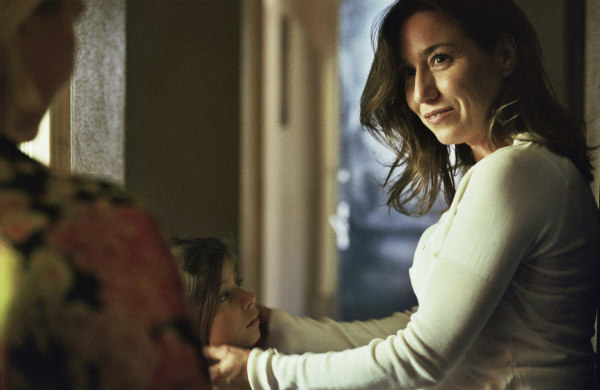 Director Fabrice du Welz is one of the most noteworthy names in cinema, genre or otherwise, you probably haven't heard of, unless you happened to catch his excellent 2004 debut Calvaire. He followed that with 2008's Vinyan, a film which received a dismal direct-to-DVD distribution deal in the US (again, do yourself a favor and seek it out), and then there was significant hullaballoo over his action film Colt 45, with significant conflict between the director and lead Joey Starr resulting in a compromised final product (still unreleased in the US). At Cannes 2014, the best film I saw that year was his latest, Alleluia, which stars a superb Lola Duenas and returning actor Laurent Lucas as a warped version of the famed Honeymoon Killers, this time transplanted to the Ardennes region of France. The title won accolades at a variety of genre related festivals during its run, but is deserving of a much wider acclaim. Duenas' performance paired with Manuel Dacosse's cinematography should place this on your not to be missed list.
#4. The Forbidden Room – Dir. Guy Maddin & Evan Johnson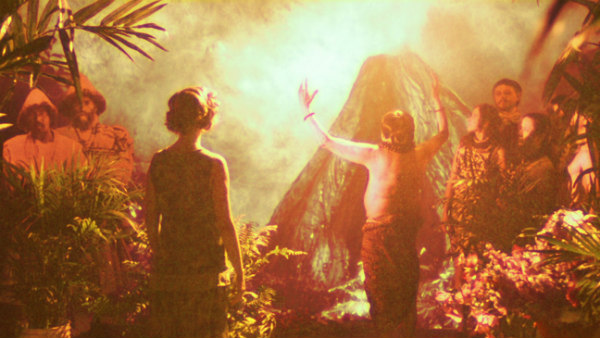 Phantasmagoric madness is probably the best way to describe Canadian auteur Guy Maddin's latest, The Forbidden Room, which premiered at the 2015 Sundance Film Festival. Maddin is usually classified as an acquired taste, sometimes described as the Canadian David Lynch thanks to his frequent casting of Isabella Rossellini. This time around he's working alongside newcomer Evan Johnson, and the result is a dizzying career best, which is something considering Maddin's previous titles such as My Winnipeg, Brand Upon the Brain! and The Saddest Music of the World. Telling stories cobbled together through forgotten or obscure cinematic formats, his films seem like a visual language from a musty, bygone era. But even with the running time surpassing two hours, I couldn't get enough of these undulating waves of playful and comical moments of crazed genius (and with a highly impressive international cast).
#3. The Duke of Burgundy – Dir. Peter Strickland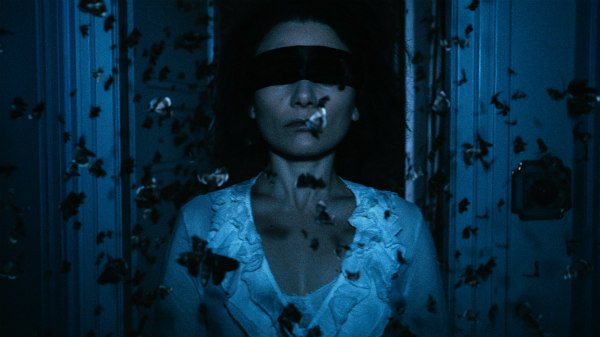 A seductive homage to 70's erotic cinema, this period relationship drama explores shifting power dynamics through the lens of S&M. Premiering at the 2014 Toronto Film Festival, where it was my personal favorite, director Peter Strickland continues to impress with this expressive third feature, following the success of previous features such as Katalin Varga and Berberian Sound Studio. Still without the rightful international renown he deserves, Burgundy received a limited theatrical release in the US earlier this year, though perhaps its Blu-ray and DVD release will eventually expand its cult following. Strange, beautiful, and emotionally engaging, if you missed this (or, for that matter, his other titles), make sure to seek it out.
#2. Tangerine – Dir. Sean Baker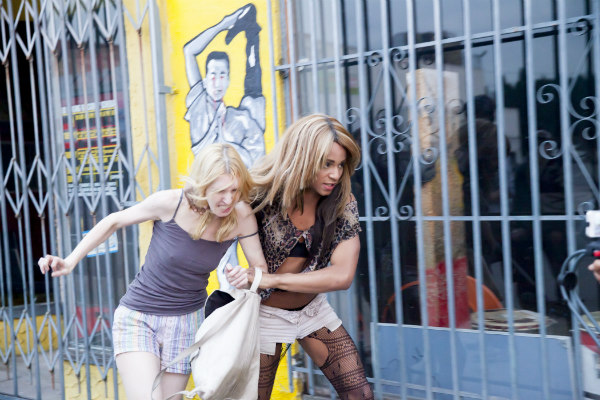 Baker's last film, 2012's Starlet, was also in my top ten favorites that year. Prizing characters and perspectives we often don't see, even in indie cinema, Baker captures an incredibly touching day long snapshot of two transgender sex-workers on Christmas in their favored haunts on Santa Monica Boulevard—and filmed entirely on an iPhone. Introducing newcomers Kiki Kitana Rodriguez and Mya Taylor (both were nominated for Indie Spirit and Gotham Awards, with Taylor snagging the latter) in ferociously captivating performances, Tangerine arrives during a watershed year in increasing awareness of trans individuals, and will have the distinction of being the first film in which a trans performer received an Oscar campaign. But all those items aside, as he did with Starlet, Baker impresses with his ability to present sincere, complex characters with emotional depths we're unaccustomed to seeing. As all of its characters wind down to their final destinations on a bleak Los Angeles Christmas, where a moment of cruelty is followed by a simple yet unforgettable gesture of kindness and camaraderie.
#1. Hard to Be a God – Dir. Aleksey German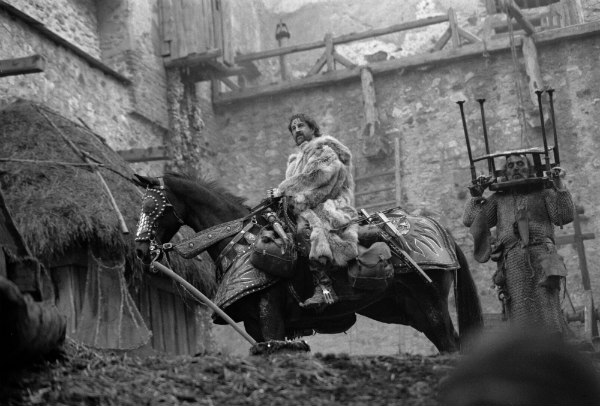 And the best film to be theatrically released far in 2015 is the posthumous masterpiece from Russian auteur Aleksey German. Fifteen years in the making and released at the 2013 Rome Film Festival, there's simply nothing else like it. Immersive, frustrating, and unparalleled, the film is currently available on Blu-ray if you missed its incredibly limited theatrical release. It was listed on my countdown from the first half of the year, but there's nothing that came close to German's accomplishment. To many, this confused, jumbling narrative of a strange planet in the midst of its Dark Ages will be supremely off-putting or grueling. But German's staggeringly detailed epic seems a visual cinematic language calibrated to alienate our senses. However, as our eyes have the ability to adjust to the dark, with patience and concentration you can appreciate this remarkable feat.