The Conversation: The Top 20 Theatrical Releases of 2018 – Picks 10 to 1
continued from yesterday, Nicholas Bell's Top 20 theatrical releases of 2018.
#10. The House That Jack Built – Dir. Lars Von Trier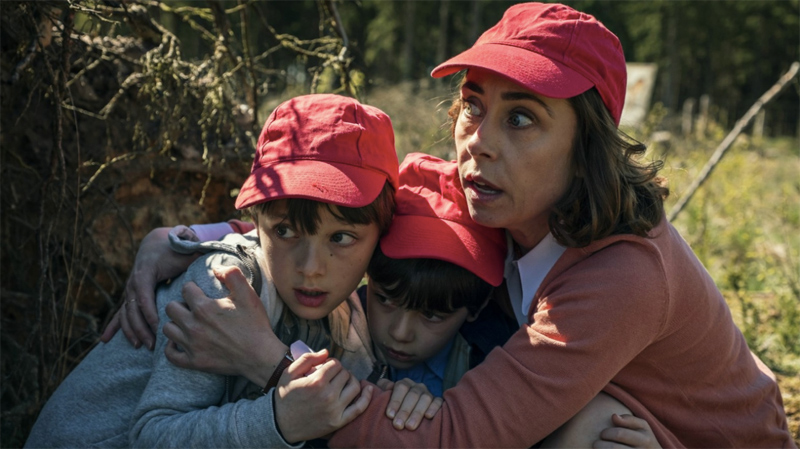 The film's finale, which descends into a vibrant approximation of doom, is the maudlin cherry on top of a gruesome cake which will be loathed and praised, and unlikely to sway either perspective's penchant for art as supreme suffering.
#9. Support the Girls – Dir. Andrew Bujalski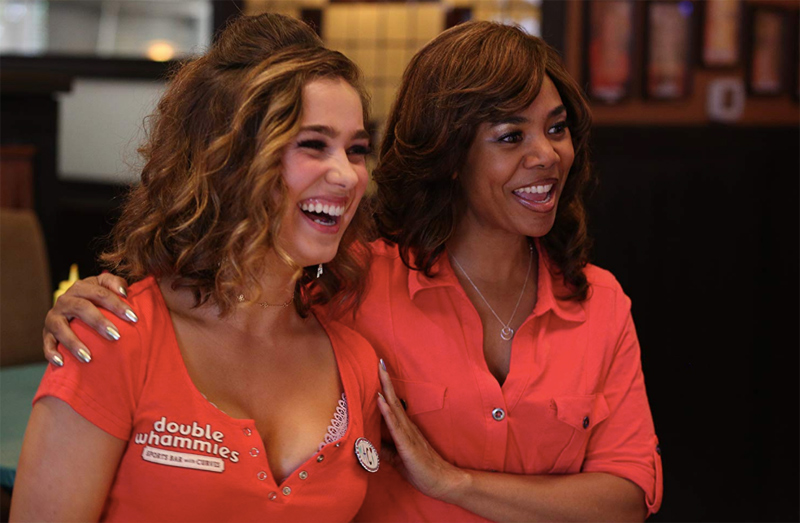 Regina Hall delivers one of the finest performances of the year as the general manager at a sports bar restaurant. Warm, empathetic, and incredibly affecting, this is American director Andrew Bujalski's finest hour and in a just world, Hall would have the requisite Oscar campaign this work deserves.
#8. Good Manners – Dir. Marco Dutra & Juliana Rojas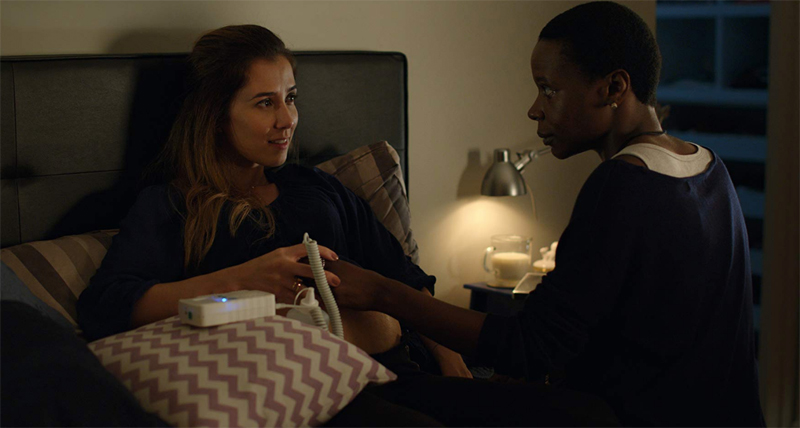 A synopsis would dilute its potency by describing it as a lesbian werewolf movie with nostalgic nods to the dark side of Disney's heyday and classic movie monsters from the Hollywood studio era—but its subtexts reach much greater depths.
#7. Where is Kyra? – Dir. Andrew Dosunmu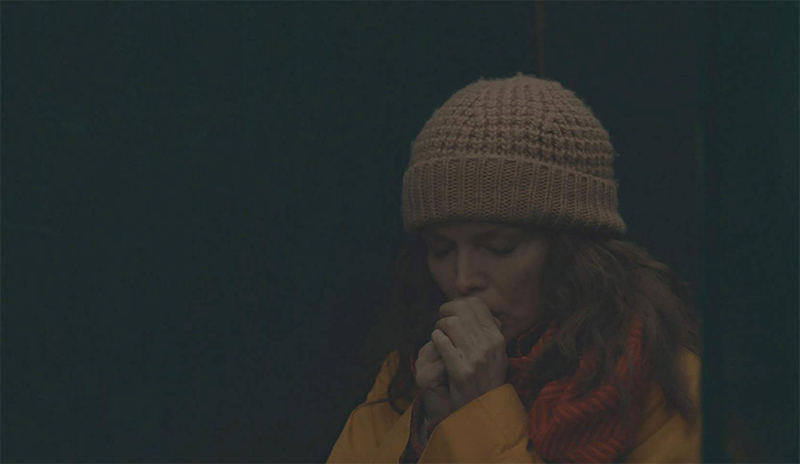 The most neglected theatrical release of the year would be Andrew Dosunmu's masterful third feature Where is Kyra? Stylistically, this is the sort of visualization of alienation and the dissolution of identity one would attribute to the major works of Antonioni, and Pfeiffer's Kyra plays like a relation to the Monica Vitti character of Red Desert (1964).
#6. Destroyer – Dir. Karyn Kusama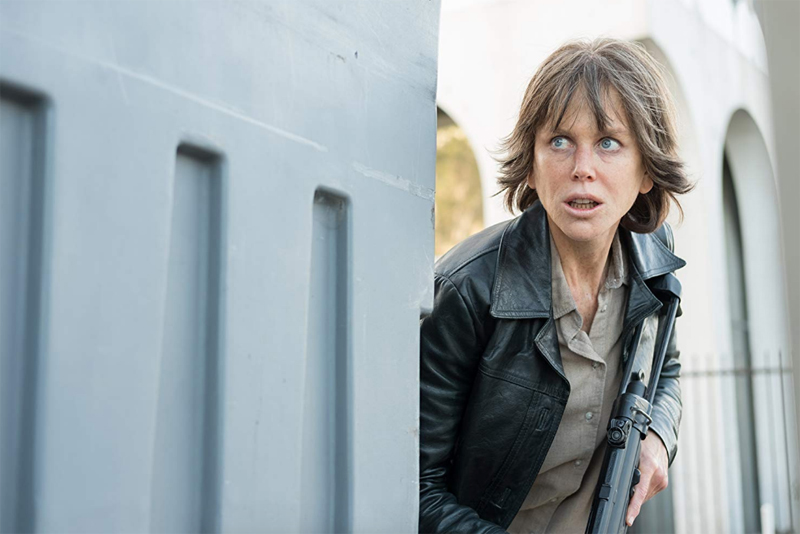 An homage to the countless film noirs which have operated in the seedy depths of Los Angeles, Destroyer is an admirably staged genre piece, while Kidman provides the ultimate tonic to the tried and true white male machismo which has defined this cornerstone of cinema, rivaling Eastwood, Bronson, and Willis with a fierceness demanding she be equally lionized alongside them.
#5. You Were Never Really Here – Lynne Ramsay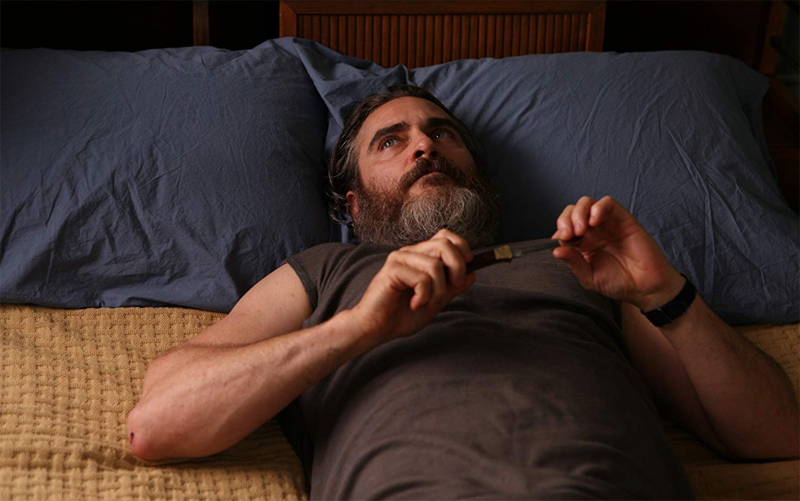 Evoking a Joyce Carol Oates rhythm of a war veteran who's been suffering from PTSD symptoms since childhood and since morphed into a violently inclined assassin/enforcer, Ramsay streamlines B-genre narrative tropes into an efficient and emotionally potent psychological portrait which recalls the woozy style of Nicolas Winding Refn's Drive (2011) remixed with Paul Schrader's 1979 Hardcore. Building on the nostalgic essence of the oft mimicked era of New American Cinema, this mostly dialogue free exercise is laced with themes of awakening and atonement in a fretful world filled with pain, heartache, and the ultimate reality of our expendability.
#4. Hannah – Dir. Andrea Pallaoro
If Virginia Woolf had bothered to write Clarissa Dalloway as the wife of an incarcerated felon, she might have looked something like Rampling's Hannah. A subway performer crooning Bowie's "Modern Love" almost seems excoriatingly cruel in one of the film's only diegetic musical moments, as Hannah waits, in what eventually seems Sisyphean fashion, to be transported back to a life she's forgotten how to live.
While we're used to seeing Rampling in various states of physical repose, the performer bares all once more, and on multiple levels. It's rare we've seen her so raw and vulnerable, as evidenced by the besmirched hysteria of a crying jag in a public restroom. Like several of her late career calling cards, including Francois Ozon's Under the Sand (2000) and Andrew Haigh's 45 Years (2015), Rampling is once again suffering from the absence (whether emotional or physical) of her husband, left to trudge onwards in isolation
#3. Zama – Dir. Lucrecia Martel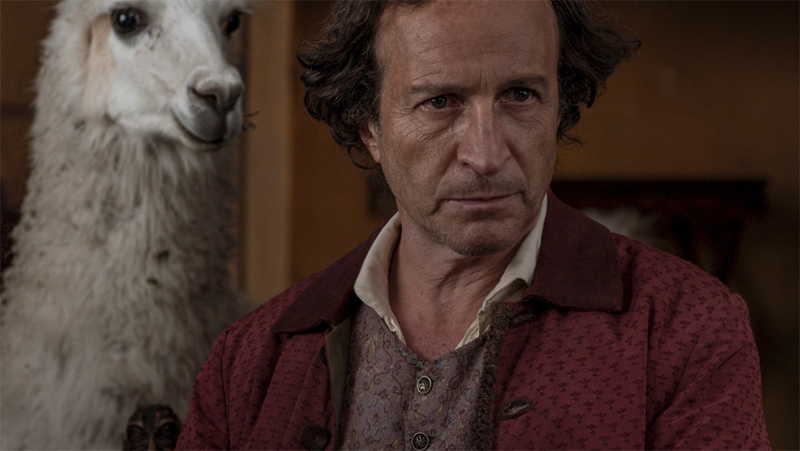 Narratively speaking, Zama feels related to plenty of similarly themed desperate scenarios centered on government officials struggling to escape from a culture they're charged with suppressing. Whether it's the Portuguese soldiers in the recent Conrad adaptation An Outpost of Progress (2016) or even this year's Joaquim from Marcelo Gomes, which delivers a similarly designed central character as it relates the partial (if equally idiosyncratic) history of local Brazilian hero Joaquim Jose da Silva Xavier, these are protagonists desperate to be anywhere rather than the toxic station they're assigned.
If arguably easier to ingest than some of Martel's past offerings, Zama is no less stylized, as we experience alongside the protagonist, the deadly, leeching act of waiting. However, Martel's film is filled with episodic bits of distraction, many which drives this quickly darkening scenario into the land of the ludicrous and Kafkaesque. Martel conveys a world of stagnating humans against a backdrop of lush, overpowering landscape. Wigs are flopped on with unceremonious zeal, and DP Pocas Rui (The Ornithologist; Tabu) once again proves a master at capturing colonializing humans as they mar their pristine landscapes.
#2. Vox Lux – Dir. Brady Corbet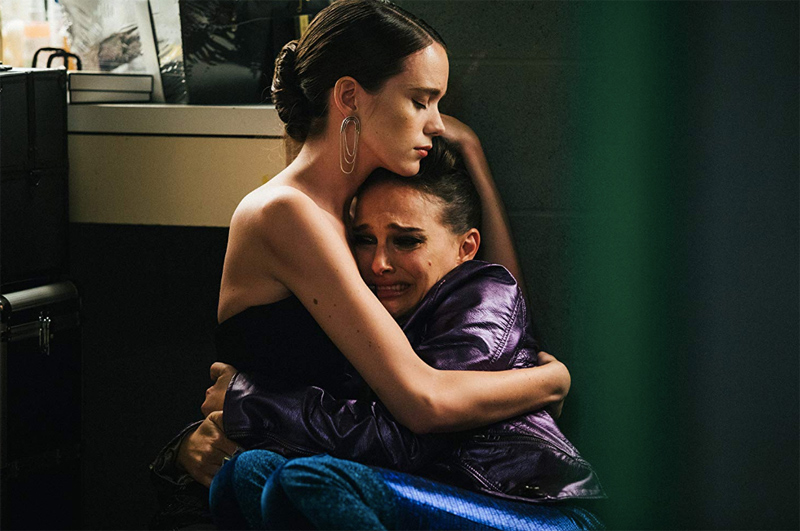 A troubling reflection of a culture in the throes of decay, Brady Corbet's ominous and entertaining sophomore film Vox Lux finds Natalie Portman as a pop star, born from the ashes of a school shooting at the turn of the century only to become an iconic representation of everything wrong with fame, fortune, and celebrity. Portman, backed by original music from Sia, is a blanching caricature of those early 2000s popstars who either shrivelled or fulfilled the decadent expectations of the fickle public eye.
#1. First Reformed – Dir. Paul Schrader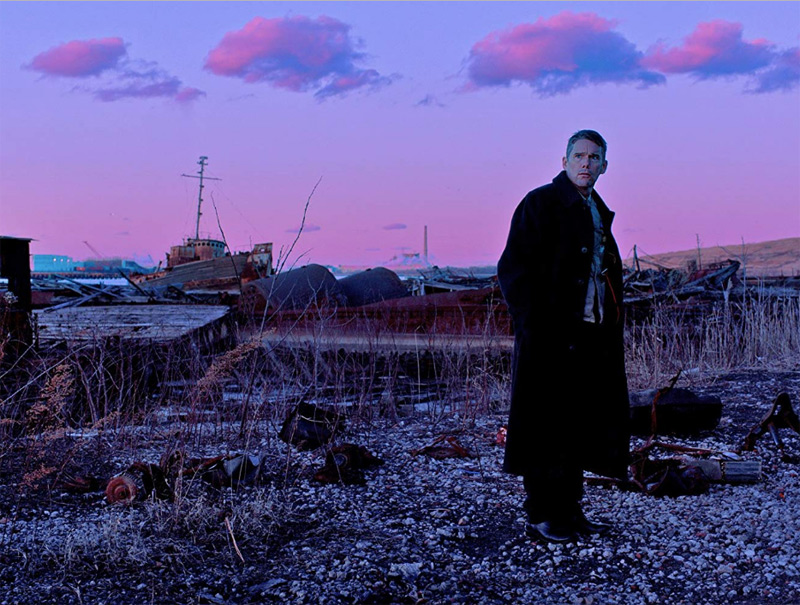 Examining despair and isolation as the transportive conduits into temptation and eventual extremism, Schrader maximizes the effectiveness of Ethan Hawke as his tragic central figure to a degree no director has perhaps accomplished with the performer before, or with such bleak fervor. Unfolding with a cold, estranging precision, Schrader slips imperceptibly into emotional overdrive in its breathless final moments with a climax as poignant as it is unforgettably troubling.