The Conversation
The Conversation: Top 5 Most Anticipated 2018 Berlin Intl. Film Festival Offerings
On the surface, the competition lineup for Berlin 2018 seems demurer than the past several years. With the exception of the Wes Anderson opener and some Sundance cross-overs (the Zellner Bros. and Gus Van Sant), the 2018 edition seems less inclined towards red-carpet courting and more determined than ever to take risks on debuting artists (although documentary and animated features, which have both been formats prized in competitions past, are absent this year).
On the other hand, Berlinale 2018 could be playing it safe—several of its more prominent comp titles are from returning auteurs who have recently graced the fest (including Christian Petzold, Alexey German Jr., Malgorzata Szumowska, Benoit Jacquot, Lav Diaz and Mani Haghighi). Here's a look at my most anticipated offerings in Germany's major international affair:
#5. Foreboding – Dir. Kiyoshi Kurosawa
Surprise! Another feature from Kiyoshi Kurosawa is on the horizon. After two underrated titles in 2016, including Creepy, which premiered as a Special Screening in Berlin, and the extra-terrestrial thriller Before We Vanish in 2017 (which premiered in Un Certain Regard at Cannes and has just reached theatrical release in the US), Kurosawa will unveil another post-apocalyptically inclined supernatural exercise with Foreboding, which will premiere in the Panorama subsection.
#4. Mug – Dir. Malgorzata Szumowska
Winning the Best Director award for her 2015 Body and the Teddy for her 2013 In the Name Of…, Polish director Malgorzata Szumowska is Berlinale royalty. Identity issues center her latest project, with a concept which sounds similar to Kim Ki-duk's Time or Hiroshi Teshigahara's The Face of Another, making Mug sound like a promising new venture from one of Poland's most notable contemporary directors.
#3. Dovlatov – Dir. Alexey German Jr.
German Jr., son of trailblazing, idiosyncratic auteur Alexey German (2013's Hard to Be a God), won a cinematography prize in Berlin for 2015's Under Electric Clouds. He's back with a biopic which details six days in the life of celebrated Soviet author Sergei Dovlatov.
#2. Transit – Dir. Christian Petzold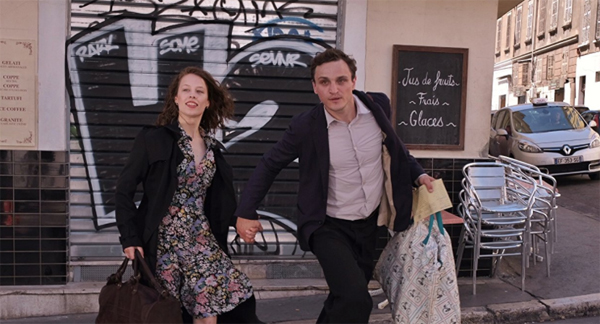 In a lofty change of pace for Berlin School alum Christian Petzold, his latest foray into WWII era Germany does not feature his usual star, Nina Hoss. Instead, Paula Beer (of Ozon's Frantz, 2016) heads up this identity caper set in occupied France. On the heels of his last two sterling titles, Barbara (2012) and Phoenix (2014), we're looking forward to regarding the mother land through a glass darkly a third-time round.
#1. Eva – Dir. Benoit Jacquot
What could be more exciting than the remake of a Joseph Losey title starring Jeanne Moreau from Benoit Jacquot and his favored collaborator Isabelle Huppert? While Moreau was in her thirties portraying the cynical dark lady Eva in Losey's 1962 adaptation of the James Hadley Chase novel, Huppert takes the reigns and at twice Moreau's age as a cruel prostitute who sets out to make mincemeat of a playwright played by Gaspard Ulliel. Sacre bleu!