IONCINEPHILE of the Month: Lance Edmands' Top Eight Films….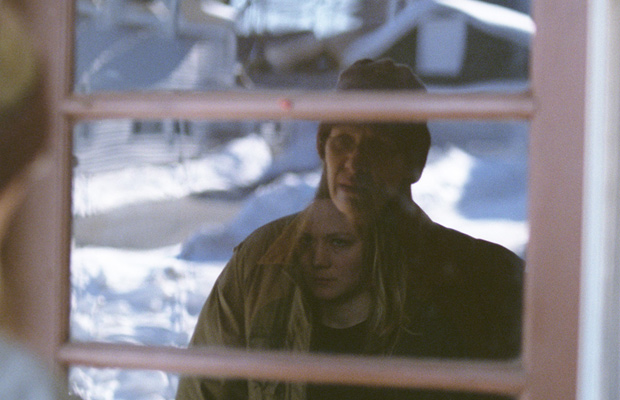 Have you ever wondered what are the films that inspire the next generation of visionary filmmakers? As part of our monthly IONCINEPHILE profile, we ask the filmmaker the incredibly arduous task of identifying their top ten favorite films of all time. As is the case with some of our previous profiled folks, sometimes we don't receive a set ten, in this case, Lance Edmands' (his feature debut Bluebird gets released theatrically today via the Factory 25 Folks) delivered a hard eight. Here are Lance's top eight, in his own words…
Making a list of my top ten films of all time is a next-to-impossible task for me. That list is constantly growing, shifting, evolving, and is probably closer to a hundred films than to ten. For me, it's probably more relevant to list the films that inspired BLUEBIRD specifically. That said, many of these films are also on my list of all-time favorites, and are as much a part of this project as they are anything I have ever written or conceived of.
PARIS, TEXAS (Wenders, 1984)
"I was recently able to catch this again on glorious 35mm at Lincoln Center. Robby Muller's mixed-color lighting and perfectly composed cinematic postcards of roadside America have haunted me for as long as I can remember. The relationship of this fractured family, divided by an unspoken history, is as moving as any in film history. Harry Dean Stanton's character begins the film unable to speak, and ends with an epic ten minute monolog. His slow opening up to the world turns me into a teary mess every single time."
ALL OR NOTHING (Leigh, 2002)
"Another film about a working-class family, dysfunctional and broken, but with a deep love long since buried. The central marriage between Lesley Manville and Timothy Spall contains the kind of complexity and empathy that only Mike Leigh in his prime could have pulled off. There's no angst quite like British angst, and the ensemble of ALL OR NOTHING pulls us into their angry, disillusioned world and still makes us love them."
THE HEADLESS WOMAN (Martel, 2008)
"Simply put—this film is visually astounding. The camera is never quite where you expect it to be, and the slightly off-kilter framing leaves the viewer with a distinct sense of unease. Martel's portrait of a woman who may or may not have caused a terrible accident was a revelation to me. Few narrative films have been able to enthrall almost exclusively with ambiguity and atmosphere, and Maria Onetto's stunned central performance is an amazing feat of subtlety and grief."
SILENT LIGHT (Reygadas, 2007)
"Reygadas' masterpiece made certain cinematic gestures cool again— the blatant metaphor, religious grace, knowing artifice, and the elevation of an ignored underclass to larger-than-life status through epic photography and staging. In an art-film landscape so dominated with faux-realism, Reygadas was bold enough to use his actors and landscapes like figures and symbols, unafraid to make grand statements and go super fucking big. At the same time, the story and people couldn't be more down to earth. This contrast of big/small and fake/real was a huge influence on me."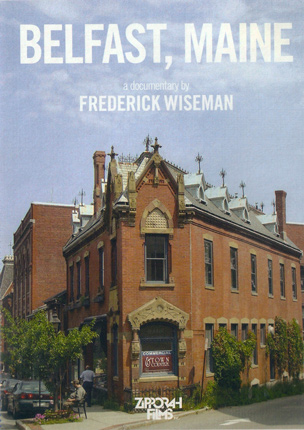 BELFAST, MAINE (Wiseman, 1999)
"Wiseman's portrait of small-town Maine is one of my favorites. It reminds me so much of my childhood and it gets the rhythms of the place exactly right. It's one of his three-hour-plus films, but by the end it evolves into a moving portrait of the working-class and the hidden, unspoken morals of community. There's a difficult-to-watch sequence involving a wounded animal and a gun, but folded into Wiseman's lengthy string of vignettes, it takes on the simplicity and banality of real life."
THE DEER HUNTER (Cimino, 1978)
"The anger and disillusionment in this film is palpable. There is one shot of DeNiro's car driving past the massive smoke-billowing mill and pulling into the dirt parking lot of his dilapidated trailer that perfectly encapsulates the dynamic between the military-industrial complex and the poor souls that get sucked into the machine. You can even see the mill through his trailer's window. When we scouted the house location for BLUEBIRD, you could also see the mill from the window. When I saw that I was like, "We have to shoot here."
TENDER MERCIES (Beresford, 1983)
"Beresford directed but Robert Duvall really owns this film. Even though it got a best picture nomination back in the early 80's, it seems to me that this type of movie is pretty much gone forever. It's just too simple and low-concept to make any kind of dent in today's market. The film is basically just about a guy trying to figure shit out and be a good person. I recently found a copy of this soundtrack on vinyl and flipped out. Duvall writes and sings his own songs in the movie and they're fucking great."
IN THE BEDROOM (Field, 2001)
"Probably the one of the best narrative films set in Maine to date, In The Bedroom is also a remarkably taut thriller about blame and forgiveness. The film has many fine qualities, but at the top of the list is probably its deceptively complex screenplay. The defining narrative moment—Tom Wilkinson's decision to murder his son's killer—actually takes place off screen, leaving only the execution of his plan, along with its reverberations and consequences, to play out dramatically. Finely tuned and expertly performed, it remains a superlative example of puritanical New England suffering mixed with old-school retribution."