2019 NEXT Section Sundance Trading Card Series: #16. Ashley Connor – The Death of Dick Long
Cinematographer Ashley Connor from The Death of Dick Long is among the voices, faces and creative folks that are a part of the ten films selected for our favourite section at the Sundance Film Festival. Added to the fest at the beginning of the decade, over time, the NEXT section (formerly referred to as "<=>") has unearthed some of the best voices in micro American indie film projects with the likes of Sebastian Silva, Josh Mond, Rick Alverson, Anna Rose Holmer, Andrew Dosunmu, Craig Zobel, David Lowery and Janicza Bravo. We return with Sundance Trading Card Series focusing on the 2019 NEXT section selected films and personalities.

Eric Lavallee: Name me three of your favorite "2018 discoveries".
Ashley Connor:
1. Another Gaze Journal – British Magazine
2. Homemade Dumplings

3. Sekonic C7000/using sky panels in X,Y mode (thank you, Steve Yedlin)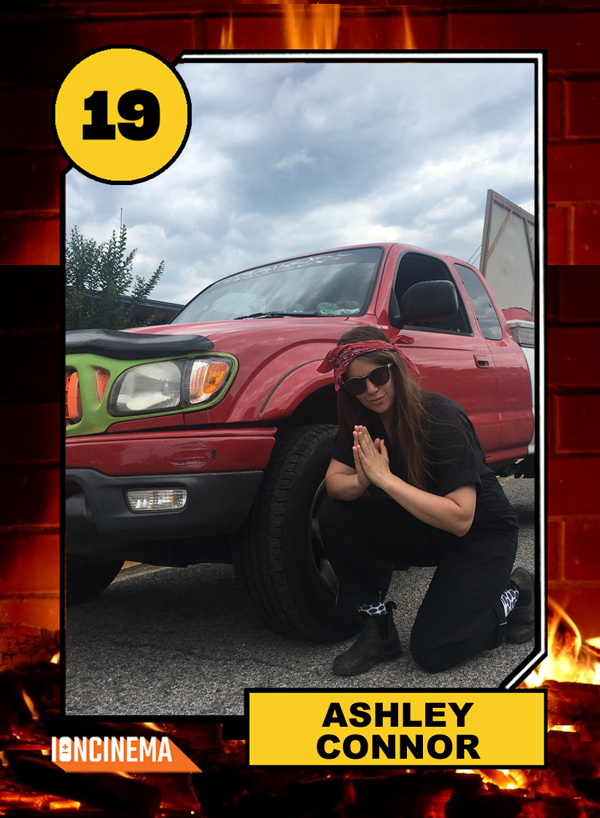 Lavallee: What were some of the more alluring or original non-film references used in establishing the look of The Death of Dick Long?
Connor: Really just being in Alabama. I hadn't spent much time in that part of the south and a lot of the look of the film was inspired by the nature down there – the kudzu, the cahaba lilies. The color palette emerged from Daniel's mind of how he sees Alabama (where he grew up). The experience of making the film was so integrated to the culture down there, so getting to know the people was imperative to the mood of the film.
Lavallee: In terms of moving camera photography, what was the most challenging shot/scene/sequence for The Death of Dick Long.
Connor: The most complicated sequence was the final big scene in our hero house. We shot over the course of two days about 16 pages and needed to keep the scene feeling fresh – so the breakdown was really intense. A scene that I involves 5 people at a table can get boring. It was our biggest puzzle and we had to really be precise with our coverage.
Click to expand!