2019 NEXT Section Sundance Trading Card Series: #3. Núria Valls – Paradise Hills
Producer Núria Valls from Paradise Hills is among the voices, faces and creative folks that are a part of the ten films selected for our favourite section at the Sundance Film Festival. Added to the fest at the beginning of the decade, over time, the NEXT section (formerly referred to as "<=>") has unearthed some of the best voices in micro American indie film projects with the likes of Sebastian Silva, Josh Mond, Rick Alverson, Anna Rose Holmer, Andrew Dosunmu, Craig Zobel, David Lowery and Janicza Bravo. We return with Sundance Trading Card Series focusing on the 2019 NEXT section selected films and personalities.
Eric Lavallee: Name me three of your favorite "2018 discoveries".
Núria Valls:
1. The Prince and the Dressmaker by Jen Wang
2. Rosalía
3. Luca Guadagnino's Suspiria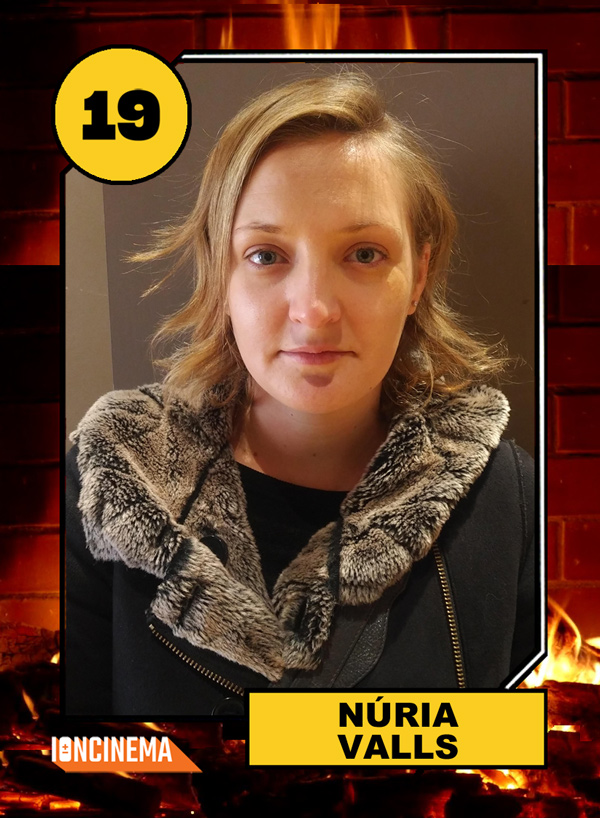 Lavallee: Could you discuss your own creative ideas and/or passions or interests matched the filmmaker in terms of how their artistic choices, POV and/or vision for the project.
Valls: I love fantasy films and I have been looking for a long time to do a female fantasy film. When we met Alice she had the Paradise Hills idea and a few concepts of how she envisioned the dystopian universe for a future film. Her aesthetic proposal was so unique and fresh that we embraced it from the very first moment. We are almost the same generation so we share a lot of references and are concerned about the same issues and social problems so we agreed pretty fast on the main topics that the plot should have and the challenge was to find a solid structure and script to integrate Alice's crazy and wonderful universe on it.
Lavallee: In terms of securing locations or backdrops … what was the most critical space that was secured for the film? Describe it's importance to the narrative or description of the character(s).
Valls: The main building of the residence was shot in Casa Corbero, a giant sculpture/building by the artist Xavier Corberó in Esplugues (Barcelona) where no film had been filmed before us so it was a long process to get it. It is a beautiful labyrinthine space of glass and cement where the rooms of the residents of Paradise Hills are located. It was key for the film as the beauty, brightness and transparency of the place helps to show it is a luxury idyllic residence but it also reminds constantly there is no way out and the girls are under complete surveillance and the labyrinthine location becomes creepy when the light day and brightness disappear at night.
Click to expand!