L'Été dernier (Last Summer) | 2023 Cannes Film Festival Review
One Deadly Summer: Breillat Agitates Another Sexual Taboo
Suddenly, last summer, a successful lawyer who has it all risks throwing her life away with an illicit sexual liaison in Last Summer, the return of eternal provocateur Catherine Breillat for her first film in a decade. A remake of May el-Toukhy's 2019 film Queen of Hearts, which starred Trine Dyrholm, Breillat further subverts what was already subversive in her own particular penchant for wading around in the grey zones of sexuality. A much more chilly, matter-of-fact take on the taboo subject matter creates its own unique atmosphere of ascetic camp, drawing uncomfortable titters while allowing its protagonist's behavior to play out with a loathsome believability.
Few have examined female sexuality as brazenly as Breillat has, ever since her 1976 debut A Real Young Girl. Her films often aim to incite, sometimes merely showing behaviors and situations cinema rarely attempts to convey so clearly and precisely, daring us to not only look away but also inviting us to deride her sensibilities. Breillat is an expert in showcasing how denial is so much easier since it's more comfortable to maintain conformity to the status quo, which is exactly the situation one family is faced with in her latest attempt to frighten the horses.
Anne (Lea Drucker) is a celebrated lawyer, happily married to Pierre (Olivier Rabourdin), with whom she has two adopted daughters, Serena and Angela (Serena Hu and Angela Chen). Theo (Samuel Kircher), Pierre's teenage son from his first marriage, has just been expelled from school for assaulting a teacher, causing him to move into their home. Initially, tension is high, and after their home is burglarized, Anne suspects Theo. Suggesting she will keep her thoughts from Pierre if Theo agrees to behave more accordingly as 'one of the family,' their deal quickly paves the way for them to act on their shared attraction to one another. Initially guilty, Anne asks Theo to promise they won't give in to their desires again, but Theo isn't quite mature enough to comply, and Anne's sister Mina (Coltilde Courau) witnesses their debauchery. When Theo confesses to his father what's going on, Anne decides she must do what it takes to keep her world from falling apart.
One need only compare the chosen title of the remake vs. the original to see the level of cynical complexity Breillat presents. Queen of Hearts belies the eventual melodramatic denouement of el-Touky's version, while Breillat's is an unassumingly sterile nod to a moment from the past, something telling us its characters have already moved on from the events about to be conveyed. It also relates to Anne and how she has compartmentalized her sexuality. An early lovemaking scene with her husband finds her musing aloud about a crush she had on her mother's friend as a child, a man she was attracted to but wrote disparagingly about in her journal. There's a difference between her private thoughts and her physical projection of them to the world, a negative interpretation for the latter because she had no access to satisfy her yearning for this individual. As we come to find, she will repeat this process with Theo.
Breillat cuts to the chase rather quickly, innocuous boundaries initially dissipate when Anne agrees to keep Theo's burglarizing secret, and only minutes later they've committed their first transgression. A whole lot of baggage neither of them can properly articulate adds to the highly charged eroticism. Theo's actions make perfect sense, taking a devious, subconscious path towards vengeance for his neglectful father. We have to sift through the hints Breillat drops about Anne, who tellingly explains her 'vertigo' theory to Theo after their first encounter. The fear of falling is worse than the act itself, a means to explain why she has chosen to do something which would assuredly ruin her life, though a part of her has likely fantasized about what it would feel like to lose it all. However, she's presented as an assertive woman who knows how to wield power, including with a subplot involving a client, as well as with her sister, Anne's only confidante who she vocalizes has always been 'jealous' of her. But even Mina knows it wouldn't behoove her emotionally or perhaps financially to ruin Anne.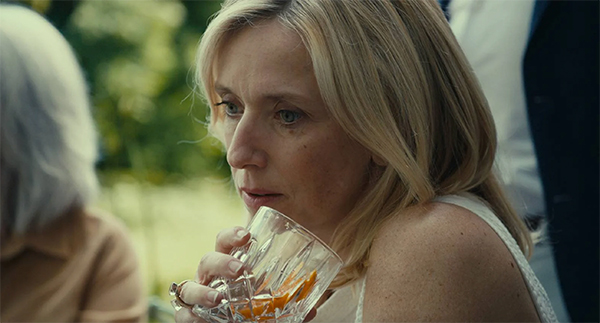 Lea Drucker is quite unpredictably assured, navigating Anne's misdeed with an unfussy restraint. In the film's opening scene, she tells a client who's been sexually assaulted how, in court, the victim is almost always made out to be the assailant by the defense, a chilling premonition for what will happen with Theo. An initial theme song (Sonic Youth's Dirty Boots) assists in stoking the visual fire between Anne and Theo, set to a car ride sequence which plays like a perverse homage to Breillat's masterpiece, Fat Girl (2001). When she's finally cornered for her crime by the customarily ignorant Pierre, she efficiently takes control, using her gender and her significant capital to exert dominance over Theo. Samuel Kircher (younger brother of Paul Kircher, who headlined Christophe Honore's Winter Boy, 2022) plays Theo like the aggressive version of Bjorn Andresen's Tadzio in Visconti's Death in Venice (1971), and Breillat suggests the damage lasts long beyond the credits in ways which feel more sinister than the predictable tragedy in Queen of Hearts.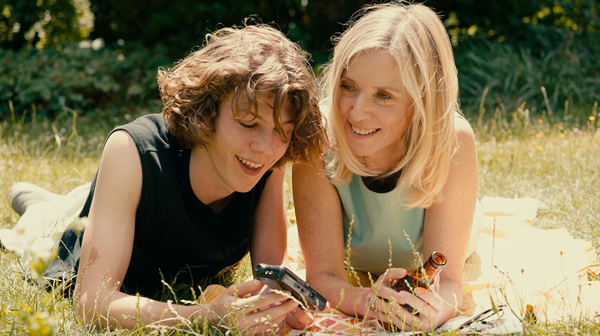 Breillat leaves it to the audience to converse about Anne's morality. Last Summer is not a film which demands punishment or catharsis for either the sacrilege of eroded kinship roles or the statutory rape Anne is legally guilty of committing. And this is exactly why Last Summer feels so refreshingly devious, ending on a pitch perfect line (and an exceptional fade out on a symbol reduced to a facade which remains unbroken).
Reviewed on May 25th at the 2023 Cannes Film Festival – Competition. 116 Mins.
★★★★/☆☆☆☆☆