Leila's Brothers | 2022 Cannes Film Festival Review
How to Beat the High Cost of Living: Roustayi Ponders Poverty in Familial Melodrama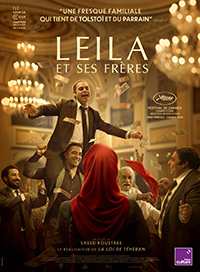 "Anyone who has struggled with poverty knows how extremely expensive it is to be poor," wrote James Baldwin, as succinct a statement as any about the iron grip of being economically disadvantaged. Director Saeed Roustayi takes an extensive approach on the subject in modern day Iran with his third feature, Leila's Brothers, a commendable case study which ends up belaboring its point in Iran's entrenched patriarchy.
Although named for the sole daughter in a struggling, resignedly miserable family, Roustayi crafts more of an ensemble piece, pulling focus on two of the siblings who seem most capable of clawing their way out of cyclical disenfranchisement. Presenting a saga length vision through an intimate microcosm, initially promising characterizations eventually spin their wheels in an increasingly stagnant enterprise defined by an ignorance dooming its victims to make the wrong decisions.
Leila (Taraneh Alidoosti), the only daughter among five siblings, has long been the bread winner of her poverty stricken family. When her youngest brother Alizar (Navid Mohammadzadeh) is laid off thanks to corporate corruption at a manufacturing plant, he returns home to join his other brothers in unemployment and stagnation. With their extended family patriarch deceased a year prior, the elitist Bayram (Mehdi Hosseinina) is finally ready to announce the title's successor mentioned in his father's will, which usually goes to the next eldest in the clan, which would logically be his cousin Esmail (Said Poursamimi). But the family doesn't much care for the down and out Esmail, who is father of Leila and her four brothers. As Leila makes moves with Alizar to buy space at the mall in Tehran she works at so they can start a family business, Esmail promises the highly expensive gift needed to secure the patriarch title he desires to Bayram's son at an impending wedding ceremony. But this is money his children need to finally make a better life for themselves. Esmail decides on his own glory, but Leila's intervention causes significant discord, the ripple effects of which threaten to tear the family apart.
As Leila, Taraneh Alidoosti remains the only consistent voice of reason, which allows for the frustration of Leila's Brothers to reach fever pitch. As a woman, the possibility of her entering any real agency is never considered, and one of the faults in Roustayi's script is never allowing her to entertain the possibility of saving herself by leaving her viciously disrespectful parents. Of course, this is supposed to be read as a cultural given concerning resilient women in modern day Tehran, but she's eventually denied the bits of subversive rebellion carefully imprinted in many of the women in films by Jafar Panahi or Asghar Farhadi, for instance. Sure, she shares cigarettes with her brother and gets to combat her parents in one helluva nasty argument, but these moments don't yield anything more than rising cortisol levels for Leila since Roustayi's films volleys from outbursts to sequences which seemingly forget the vitriol preceding it.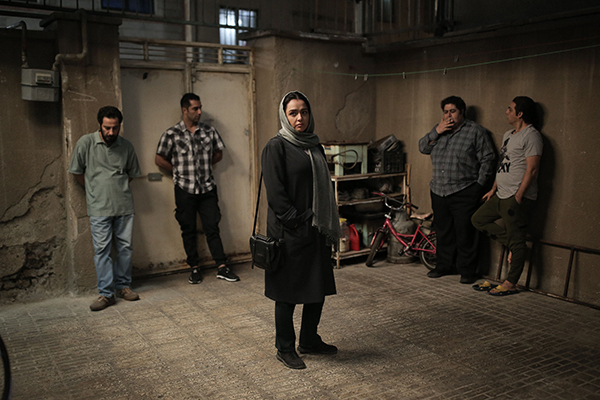 As Leila's pseudo-capable counterpart, Navid Mohammadzadeh shows initial promise as Alizar, sympathetic toward his sister's treatment and the only thing close the family has to a potential (male) savior. Lodged in a whole lot of window dressing, an intense scenario involving Esmail's desire for acquiring the meaningless title of patriarch in an extended clan which has historically demeaned him at the expense of his family's future makes for one brief sequence of intensity.
There's poignancy and revenge in the piece de resistance of the dreaded wedding, and though short lived, it tries to reach the thematic power of Arthur Miller's Death of a Salesman (which ironically compares to the Miller subtext in Farhadi's The Salesman, in which Alidoosti headlined). But the third act histrionics tend to regress from this zenith, and the other three brothers are eventually revealed merely to be placeholders, including a surprisingly neutered Payman Maadi (A Separation, 2011) among them. As their extremely aggravating father, Saeed Poursamimi, is a scene stealer, though one might wish he receives more than a well-deserved slap.
DP Hooman Behmanesh, who lensed Just 6.5 (2019) for Roustayi (as well as Mani Haghighi's A Dragon Arrives!, 2016), contains Tehran in the rundown interiors of the family home, meant to be juxtaposed with the symbols of wealth and opulence just out of reach around them. In need of a tighter edit as well as some finesse regarding Leila's interiority instead of the global economic ripple effects of Trump opening up a separate tangent of woe, it's a compromised melodrama which should hit a lot harder than it does.
Reviewed on May 25th at the 2022 Cannes Film Festival – Main Competition. 165 Mins.
★★/☆☆☆☆☆