Dirty Difficult Dangerous | 2022 Venice Film Festival Review
Done Dirt Cheap: Charaf Chafes at Exploited Migrants in Scanty Drama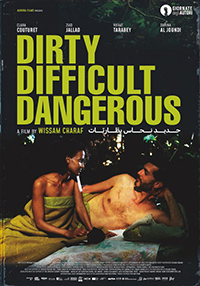 For his sophomore film, Dirty Difficult Dangerous, Lebanese/French director Wissam Charaf presents an indictment against the demeaned reality of migrant workers in the changing landscape of Beirut. Named for the wage related neologism (sometimes called the 3Ds) encompassing the reality of labor performed by migrant workers (which posits in regions where there's a shortage of workers, this type of labor can spell greater profits, though obviously not in areas with an influx of a migrant population relegated to undesirable occupations), Charaf foregoes the comedic element which graced his 2016 debut Tombe du Ciel for an allegorically tinged love story between an Ethiopian maid and a Syrian refugee whose body is transforming into something inorganic. In the somewhat slight narrative, Charaf's narrative energy sometimes feels sabotaged by the metaphorical leanings, which takes the shape of an afterthought, eclipsed by the more compelling and familiar subplot.
Mehdia (Clara Couturet) is an immigrant from Ethiopia, working as a live-in maid for Leila (Darina Al Joundi) and Ibrahim (Rifaat Tarabay), though she increasingly serves as babysitter and nurse for the latter, suffering from increasingly aggressive cognitive distortions. Secretly she's been carrying on a romance with Ahmed (Ziad Jallad), a Syrian refugee living on the streets. Having survived the ongoing Syrian war, metal objects have begun to form and sometimes shed out of his skin. When Mehdia's employers discover the relationship, they forbid her from seeing Ahmed, restricting her already limited access. After another maid arrives from Bangladesh, and cannot speak Arabic, Mehdia seizes an opportunity to escape her servitude. But there seems to be no reprieve for the lovers within the confines of a city whose citizens reject their existence.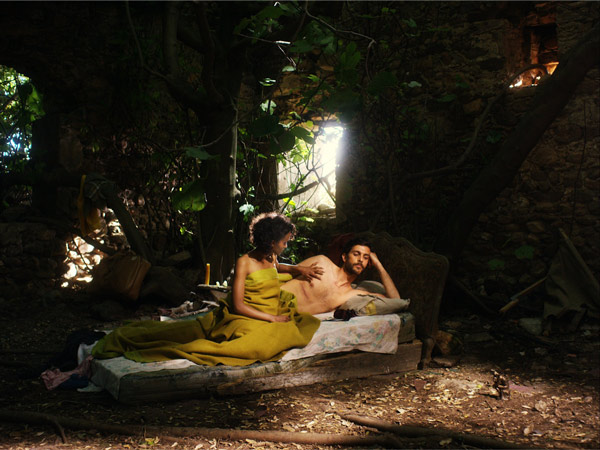 Ahmed's condition evokes Shin'ya Tsukamoto's eternal Tetsuo, a man slowly morphing (across several franchise entries) into a hybrid of flesh and metal. His condition negates the final frontier of his economical agency with his inability to even sell his organs, his heart trapped in a literal iron cage within his chest. These elements of Dirty Difficult Dangerous provide the greatest moments of intrigue, but Charaf is limited to telling rather than showing such details of Ahmed's Kafkaesque metamorphosis.
More emphatic (and empathetic) is the plight of Mehdia, doomed to indentured servitude, subject to molestation (and the constant threat of assault) by an employer who is at least partially faking his overzealous displays of madness (Ibrahim seems to be acting out his own Nosferatu inspired fantasy after watching Murnau's film on television). Tethered irrevocably, seeing as the immigrant broker trafficking women into the comfortable homes of financially secure residents of Beirut holds her passport, an unavoidable rivalry with a new servant from Bangladesh is the final straw for her tenuous emancipation.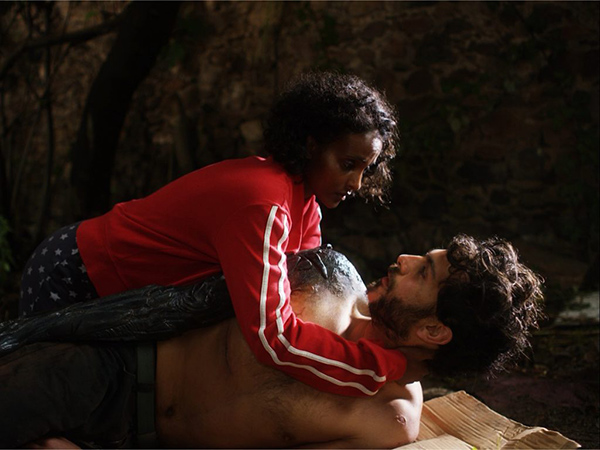 Much like Ahmed's condition, the attraction between the central lovers is also implied rather than demonstrated, which suggests their relationship is more mutually beneficial as survival, seeing as Ahmed has nowhere to turn in Beirut. Absconding together, his male privilege, despite being Syrian, is also immediately apparent, receiving offers to sell Mehdia into servitude. The poetic resonance of their coded language (his calling out of "Iron, copper, batteries" signals his presence) also suggests a potency Charaf doesn't entirely take advantage of, the labor infused language of the disenfranchised subverted for their own secret needs.
Reviewed on August 31st at the 2022 Venice Film Festival – Giornate degli Autori. Competition. 83 Mins
★★½/☆☆☆☆☆