The Conversation: The Din in Berlin – Top 10 Best of the 69th Berlinale
The 69th Berlinale will be remembered as a rather curious transitional year for the festival, the final year of its 4th director, Dieter Kosslick, lording over the festival for eighteen years from 2001 to 2019. Things got off to and ended with a rough start. First off, the opening night film, Lone Scherfig's The Kindness of Strangers, might be one of the worst films ever to open any major film festival (even counting Cannes 2014 opener, Grace of Monaco). And then poor Zhang Yimou's One Second, which was slated to be the last competition entry to screen, was unceremoniously yanked from the lineup over technical (or, censorship, rather) issues. And so, with its Juliette Binoche led jury, only sixteen titles ended up competing for the Golden Bear (leaving several question marks over a slew of honorable titles which should have been in competition, like Jayro Bustamente's Tremors, or Varda By Agnes). Even Techine's incredibly minor Farewell to the Night could have had a place here. Despite such squabbles, there were a few pleasant surprises from the competition despite the lack of enthusiasm and a tepid market.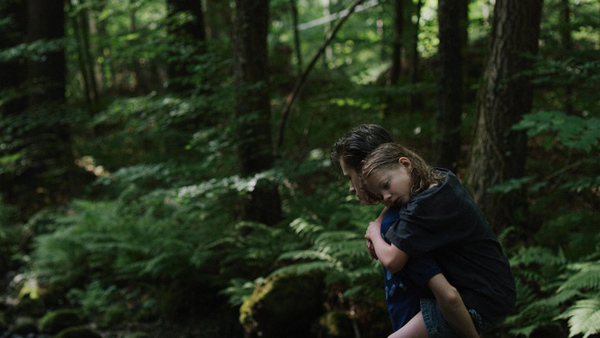 With nearly half of the competition films directed by women, it had seemed likely a woman would win the Golden Bear for the third year in a row. However, Israel's Nadav Lapid took home top honors with his French language debut, Synonyms, which seemed a likely choice immediately after it screened. However, the second-place prize went to Francois Ozon's rather straightforward (pun intended) By the Grace of God, an unnecessary distinction which frontloaded the two top prizes from France, more noticeable thanks to Binoche as jury president. Angela Schanelec won Best Director, the fourth woman to earn this distinction in the history of the festival. The two previous Golden Bear winners in the competition both went home emptyhanded (although this was not surprising in the case of Fatih Akin, considering the intense revulsion for The Golden Glove). Here's a rundown of ten of my favorite highlights from the 69th Berlinale.
#10. A Tale of Three Sisters – Dir. Emin Alper (Turkey)
A handsome, well-made familial saga from Turkey, Emin Alper's The Tale of Three Sisters was perhaps eclipsed by its comparable style to Nuri Bilge Ceylan. Dark, sexual and often comedic, it's a beautifully realized film from Alper.
#9. Greta – Dir. Armando Praca (Brazil)
Supreme self-loathing and co-dependency are at the heart of this Fassbinder style romance between a Brazilian nurse (played by celebrated actor Marco Nanini) and the murderer he helps escape from the hospital only to fall in contentious love with. The essence of screen legend Greta Garbo hovers like a forgotten ghost upon a contemporary world which has forgotten its adoration for her.
#8. Mr. Jones – Dir. Agnieszka Holland (Poland)
Polish auteur Agnieszka Holland returns with the surprisingly compelling, if straightforward Mr. Jones, which examines the propaganda machine which effectively silenced news of the Holodomor.
#7. God Exists, Her Name is Petrunya – Dir. Teona Strugar Mitevska(Macedonia)
A lovely new feature from Macedonia's Teona Strugar Mitevska, God Exists, Her Name is Petrunya didn't pick up any awards but with a little luck should enjoy some extensive festival circuit attention thanks to its charm and an appealing lead performance about a woman who finds her voice thanks to action which simultaneously demands gender equality from a small town steeped in tradition.
#6. The Golden Glove – Dir. Fatih Akin (Germany)
Yes, it's repulsive, revolting and disgusting. Some might even say it's (actually) extremely wicked, shockingly vile and evil. The dislike for Fatih Akin's The Golden Glove was intense and immediate, and yet, it's one of the most effectively disturbing portraits of a serial killer ever committed to film (not to mention the best film of Akin's career since 2007's The Edge of Heaven). Protectors of good taste be forewarned, but for anyone willing to objectively examine the film on its own terms this is the successor of such infamous items as Henry, Portrait of a Serial Killer and Man Bites Dog.
#5. So Long, My Son – Dir. Wang Xiaoshuai (China)
Taking home the Best Actor and Best Actress prize, this familial saga spans three decades in the life of two Chinese families intertwined by tragedy. Impressive in its ability to relay the underpinnings the political machine and remain empathetic towards these vibrant figures caught within it, this is a highly enjoyable new film from Xiaoshuai. (And the music of Boney M. is not trash).
#4. Synonyms – Dir. Nadav Lapid (Israel/France)
And the big winner was Lapid's impressive Synonyms, a linguistically inclined melodrama about a stranger in a strange land. As the mystery of its central figures unravels unexpectedly amongst our expectations of a French love triangle, the reverberations of its impact, and its head spinning presentation linger long afterwards.
#3. Tremors – Jayro Bustamante (Guatemala)
Speaking of agonizing, Jayro Bustamante's sophomore film Tremors documents the severe sexual repression of Guatemala through the story of a privileged family man who dares to pursue his sexual awakening for a younger man only to be crushed by societal pressures. Excellent performances and a tone which prizes subtlety over histrionics makes this a surprisingly poignant handling of subject matter which could have been preachy and predictable.
#2. Ondog – Wang Quan'an (Mongolia)
A playful new gem from Wang Quan'an, who won the Golden Bear in 2006 for Tuya's Marriage, it's a murder mystery spins deftly into existential romance. Funny and beautifully photographed, it was perhaps the most surprisingly disarming discovery in the competition.
#1. I Was at Home, But – Dir. Angela Schanelec (Germany)
And like Lapid's film, Angela Schanelec's latest is an artistic examination of difficulties in communication and our own personal perspectives' interference with interpretation. Perhaps more linear than some of the director's previous works, it's on a similar wavelength requiring patience and open-mindedness to appreciate its careful portrayal of fragile human tendencies.