2022 Cannes: Hansen-Løve, Winocour, Léa Mysius & Anna Rose Holmer in the Directors' Fortnight
Pietro Marcello will be joined by the likes of Mia Hansen-Løve, Alice Winocour with sophomore features from Léa Mysius & Anna Rose Holmer in a Quinzaine that is slightly more Euro-centric and confidently female auteur friendly and to top everything off – Kelly Reichardt (who will be in the Cannes Competition with Showing Up) is not only receiving Locarno Honorary Golden Pard in August, but she is receiving the Quinzaine's Carrosse d'or award. Here is a full breakdown on all the 2022 selections – with a bunch of intel on all the titles.
1976
As I mentioned before, Manuela Martelli had grown up in this section and in Cannes with films as an actress during her youth in Andrés Wood's Machuca (2004) and Sebastián Lelio's Navidad (2009) and then as a filmmaker as part of the Chile Factory (2015) series. Produced by other Quinzaine mainstays in Jonas Carpignano and Dominga Sotomayor, Martelli's first feature film debut titled 1976 takes place three years into Augusto Pinochet's bloody dictatorship…
A Male
This is one of nine directorial debuts in the section this year is Fabian Hernández project. Selected for Cinefondation's L'Atelier in 2020 as well as the Torino Film Lab and more recently WIPLatam, this is about Carlos (16 years old) undergoes a rite of passage to become a male. The threatening presence of the men of his community and his concern for his mother's and his sister's well-being inexorably push him towards seeking out a type of masculinity that conforms to his social context, a stereotype that will become a threat to himself. In private, Carlos faces and allows himself to explore his sensitivity, his fragility, and all that "real men" do not show.
Ashkal
A second feature (sophomore) film in just as many years, Youssef Chebbi's film is situated in a new district where modern buildings are juxtaposed with abandoned sites and wastelands, the body of a caretaker is found calcined in the middle of a construction site. Batal and Fatma are in charge of the investigation and begin by questioning the workers of the neighbouring yards. The police quickly conclude suicide by immolation, a gesture of despair….
Continental Drift (South)
Swiss director Lionel Baier latest follows in the directional footsteps of 2006 Comme des voleurs (à l'Est) and 2013 Les Grandes Ondes (à l'Ouest). Satrring Isabelle Carré and Théodore Pellerin, Nathalie Adler is on a mission for the EU in Sicily. She organizes the next visit of Macron and Merkel to a migrant camp. Their presence has a high symbolic value to show that everything is under control. But who still wants to believe in this European family on the verge of a nervous breakdown? Probably not Albert, Nathalie's son, an NGO activist who arrives without warning. He, moreover, no longer believes in his mother.
Dam
Among the newbies we have the directorial debut of Lebanese video and installation artist Ali Cherri – who had some help from writing help from Bertrand Bonello for a tale about a worker in a traditional brickyard by the the Nile who secretly builds a mysterious mud construction. 'The Dam' is a political fable about the power of imagination set against the backdrop of the Sudanese revolution. He is currently in Venice presenting his installation work.
De Humani Corporis Fabrica
The filmmakers behind the sea creature bliss masterwork Leviathan (2012) and the rather unpleasant journey (not into) but next to a psychopath in Caniba, will undoubtably come to expect some rather unique from the pairing of Véréna Paravel and Lucien Castaing-Taylor. Selected for Locarno's special highlighting of works in progress during the pandemic this is the next item in the Sensory Ethnography Lab factory.
Enys Men
Mark Jenkin who we included in our Director's Fortnight predictions list Bait (read review) makes his Cannes debut with this set in 1970s, the horror film will have a backdrop that contributes immensely to mood setting and Jenkin used a visual template that matches the technology of films that were actually made during that era. Actress Mary Woodvine toplines.
Falcon Lake
We thought there might be an outside chance that actress turned first filmmaker Charlotte Le Bon finds herself in the Critics' Week section, but has it turns out she goes to this sidebar. Actresses Sara Montpetit, Monia Chokri and Karine Gonthier-Hyndmanadmin surround Joseph Engel in a project inspired by Bastien Vives' graphic novel "Une Soeur", which sees a pre-teen spend his summer holidays in Canada's French province cottage country and explores his sexuality in a rather unique manner. Le Bon saw her debut short break into Cannes Film Festival in 2018 – in the Talents Adami section.
The Five Devils
Our most anticipated sophomore feature of the year, we were thinking that Léa Mysius might make the same Critics' Week to Cannes Comp jump that Julia Ducournau did last year. Well she didn't, but she has a prime time slot here in this sidebar.
Funny Pages
Now this is a surprise American indie project that was filmed all the way back in 2017. Formerly known as Two Against Nature, Maria Dizzia, Josh Pais, Daniel Zolghadri and Matthew Maher star. Owen Kline who was a child actor in The Squid and the Whale both wrote and directed the project that is produced, among others by Elara Pictures' Sebastian Bear-McClard and the Safdies.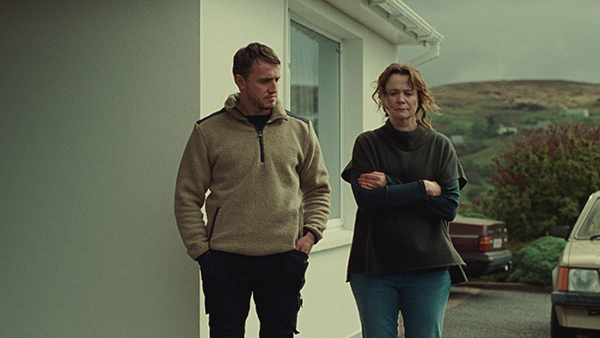 God's Creatures
A highly anticipated A24 title, Anna Rose Holmer was joined by her The Fits film editor Saela Davis for her sophomore gig. Filmed in Ireland, we got Emily Watson and Paul Mescal at the core of this psychological thriller.
The Green Perfume (Le parfum vert) – Closing Film
Filmed in Paris, Brussels, Budapest in late October, Vincent Lacoste and Sandrine Kiberlain are paired on director Nicolas Pariser latest feature – which happens to be a return for the filmmaker in this sidebar as he was there in 2019 with Alice and the Mayor. In the middle of a performance and in front of a stunned audience, an actor from the Comédie-Française is assassinated with poison. Martin, one of the actors in the play and a direct witness of the murder, is soon suspected by the police and chased by the mysterious folks who ordered the crime.
Harkis
A project we had guessed would be showcased here, Philippe Faucon's eleventh feature film dates back to a half century back in history and was shot on location. Featuring Théo Cholbi, Omar Boulakirba, Amine Zorgane, Pierre Lottin and Yannick Choirat, this takes place during the Algerian war and specifically looks at the end of the conflict via one infantry. Faucon's Fatima was in the Directors' Fortnight in 2015.
Men
As we expected to see in the section (especially when a May 20th release was attached to it), Ex Machina and 2018's Annihilation filmmaker Alex Garland got together with Jessie Buckley and Rory Kinnear to make this ghostly project — about a person going on a solo vacation to the English countryside after the death of her ex-husband.
The Mountain
Thomas Salvador's second film stars Louise Bourgoin, Martine Chevallier and Laurent Poitrenaux in a tale about a forty-year-old Parisian on a business trip to Chamonix and who falls in love the mountains and decides to never come back home. Mystery ensues.
One Fine Morning
Mia Hansen-Løve cast Léa Seydoux, Melvil Poupaud, Pascal Greggory and Nicole Garcia star in a tale that revolves around a young mother who is raising her eight-year-old daughter alone in a small Parisian apartment and whose father is suffering from a neurodegenerative disease. She complicates matters when she embarks on a passionate affair.
Pamfir
Working-shopped since 2016, Ukrainian filmmaker Dmytro Sukholytkyy-Sobchuk developed his project through the Torino Film Lab (Script & Pitch), Berlinale Film Talents, was invited to Cannes' The Residence in 2019 and just recently the Venice Gap. Production on Pamfir took place in 2021 with the titular Pamfir being put between a rock and a hard place – providing for his family beyond putting found on his table he must find money to save his son's eye sight. Smuggling bootleg cigarettes across the border doesn't come without consequence. Produced by Vladimir Yatsenko. We really hope the filmmaker is safe and sound.
Paris Memories
Augustine, Maryland and Proxima filmmaker Alice Winocour began production on this project so late in the game that we didn't think it would make it on time for the Cannes bash. Virginie Efira toploines the project which surrounds the Paris November 2015 attacks. Mia is caught in an attack in a Parisian brasserie. Three months later, when she still has not managed to get on with her life and only remembers the event in bits and pieces, Mia decides to investigate her memory.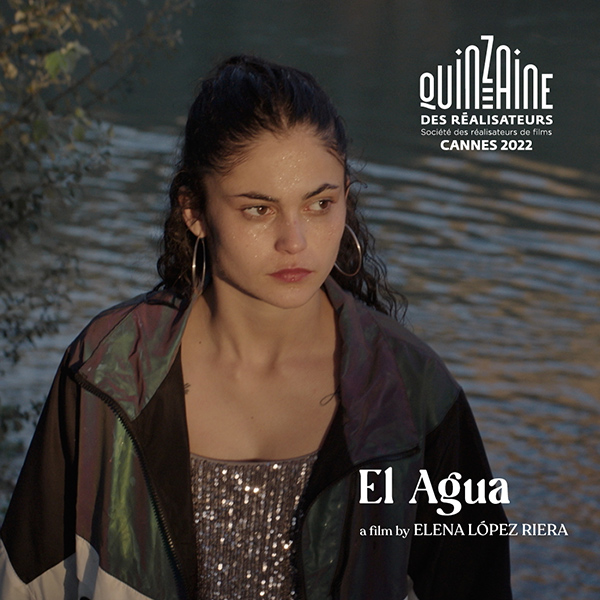 The Water
A project that went to San Sebastian Film Festival's Ikusmira Berriak residence and Cannes' Cinéfondation (she won awards at both labs), Spain's Elena López Riera had instant acclaim with her first three short films – showcased at the Directors' Fortnight and Locarno respectively. El Agua (The Water) revolves around a legend that suggests some women are predestined to disappear when a small village gets flood. Petra actress Barbara Lennie and Nieve de Medina topline. Among the producers: Sylvie Pialat.
The Super 8 Years
Author Annie Ernaux (and David Ernaux-Briot) turns her Super 8 home movies about her family into a decades-spanning docu. Read this New Yorker article for a nice overview.
Under the Fig Trees
A Tunisia/Qatar/Switzerland/France c0-production and Marrakech's Atlas Workshops selected project, Erige Sehiri's film captures contemporary Tunisian society and relationships between men and women, through the chatter of the girls in the small spaces they find to have fun, while at work or taking a break. There is a great profile on the filmmaker and project at Screen Daily.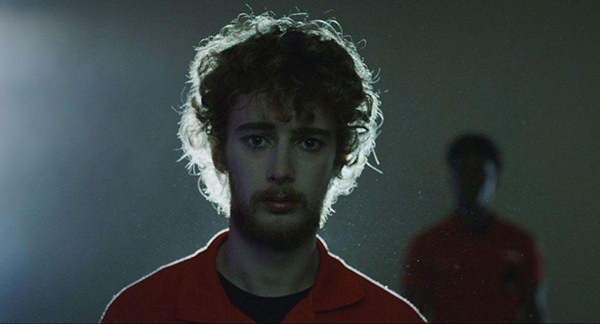 Will-o'-the-Wisp
The always busy João Pedro Rodrigues who works in various shapes in the fic and non-fic form returns to "feature" length form clocking in jus over the one hour mark. After 2016's Ornithologist. We'll get the details on Fogo Fátuo shortly.