Harper Does It Better: Saleh Taps Pine for Pluralistic Espionage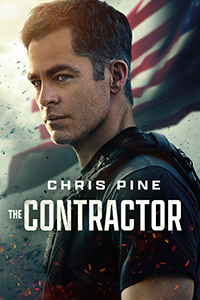 "It's much easier to kill, but it's harder to survive," is the most useful line of dialogue in Tarik Saleh's English language debut, The Contractor, one of several Chris Pine produced ventures fashioned as vanity projects by and for a matinee star charging into divergent narratives. The simplistic observation could have been fashioned into a more pithy tagline for the film, previously known as Violence of Action (and one of the few times where the more generic title feels more appropriate), since it mainlines Saleh's particular interests, honing in on those trapped by a catch-22, victims of systems designed to take advantage of and then dispose of its subjects.
This cross-cultural action flick might have more of a thesis statement than many contemporary films its marketing campaign aligns it with, but flickers of intensity aided by early character work rub off in the ether of a truncated finale.
Special Forces Sergeant James Harper (Pine) finds himself honorably discharged without a pension when a new commanding officer has him drug tested, discovering his dependence on Human Growth Hormone (HGH), among other drugs, to function at his highest capacity despite significant injuries sustained in the line of duty. With bills piling up at home and a family to feed, he jumps at an offer provided by his best friend, ex-service member Mike (Ben Foster), who now works as a contractor for a private underground military force run by a mysterious figure (Kiefer Sutherland). However, his first mission goes instantly awry when they bungle the killing of a scientist (Fares Fares) in Berlin, supposedly developing a pathogenic virus to use on humans. As James and Mike attempt to flee Berlin, they discover not all is what it seems about this mission.
Saleh's previous film, The Nile Hilton Incident (read review), was a broody Egyptian Neo-noir inspired by the actual murder of a noted singer in 2008 and re-fashioned at the onset of the 2011 revolution. Like this previous venture, Saleh hangs his narrative squarely on the shoulders of a working class protagonist struggling to survive beneath the ceaselessly revolving wheels of corruption, but there's a trenchant apathy by the time just desserts roll around in The Contractor. Neither despairing nor hopeful, the script from first time writer J.P. Davis shoves us head-long into a shoot-out as inevitable as a Sergio Leone western.
There's something a bit old-school about the storyline, despite its modern specificity, and Pine's visage plus his surname recalls Paul Newman in the Harper stage of his career. Pine is as capable as he is enjoyable in this capacity, but there's perilously little room for any personality once the ball gets rolling in Berlin. Likewise, a highly impressive supporting cast feels wasted. Fares Fares, who was the lead in Nile Hilton, has a brief role as a scientist, with Amira Casar (looking resplendent despite her two anguished scenes) as his wife, while more egregious underutilization of Eddie Marsan and the phenomenal Nina Hoss suggests a more intriguing version of the film likely existed at one point.
Kiefer Sutherland is, of course, well cast as a devious villain, but there's little surprise to be had once certain realities are confirmed. Notably, this is the third pairing of Pine and Ben Foster (following The Finest Hours and Hell of High Water, both 2016), but the fraternal chemistry of their previous collaborations isn't evident here. And, oh yeah, Gillian Jacobs is along for the ride as one of those wives who's only duty is to collect and reference the mounting red notice bills in the mail.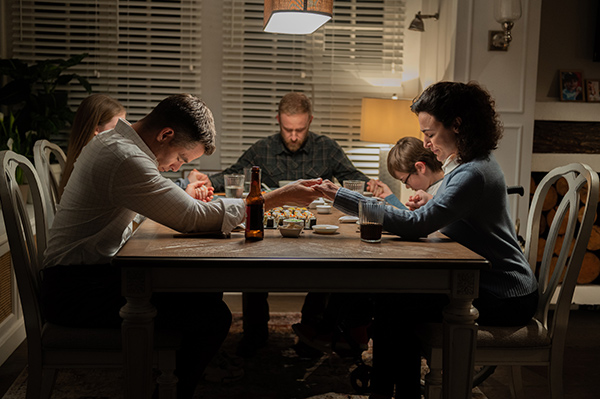 Shot by French DP Pierre Aim (La Haine; Police), The Contractor shines brightest during a handful of Berlin sequences (a blood transfusion recalls Foster's stint as Lance Armstrong in The Program, 2015). Along with its motifs about the disparaging treatment of veterans and the calculated assassination of virologists, Saleh's latest is a head above something like the dead-eyed Chris Hemsworth title Extraction (or even Pine's own stint in the wretched Jack Ryan: Shadow Recruit, 2014), but it squanders the talents of an intriguing cast in what eventually feels like a conventional action thriller.
★★/☆☆☆☆☆