Recapping yesterday's 20 to 11 countdown/up.
20. David Mackenzie's Hell or High Water
19. Kiyoshi Kurosawa's Creepy
18. Whit Stillman's Love & Friendship
17. Anders Thomas Jensen's Men & Chicken
16. Nicolas Pesce's The Eyes of My Mother
15. Lucile Hadzhalilovic's Evolution
14. Brady Corbet's The Childhood of a Leader
13. Kleber Mendonca Filho's Aquarius
12. Antonio Campos' Christine
11. Eiichi Yamamoto's Belladonna of Sadness
10. Paterson – Dir. Jim Jarmusch (US)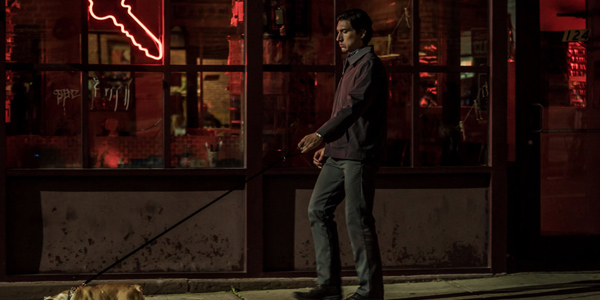 A quiet but incredibly moving film of observation from American auteur Jim Jarmusch, Paterson, molded primarily from the poetry of Ron Padgett, features Adam Driver and Golshifteh Farahani as a New Jersey couple consumed by their marital bliss. Also featuring the year's other best dog performance (joining Ti West's In a Valley of Violence), this is Jarmusch at his most simplistic and unassuming, embracing the notion of how letting go and starting from scratch is merely a new beginning.
9. Moonlight – Dir. Barry Jenkins (US)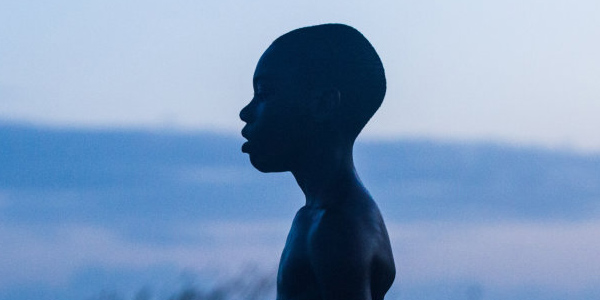 It's been eight years since indie filmmaker Barry Jenkins debuted his exceptional directorial debut, Medicine for Melancholy (2008), a twenty-four romance between two heterosexual black twentysomethings in San Francisco, representing opposing ideologies on the construction and notion of 'blackness' in a large American city with a notably low percentage of black people. He's been sorely missed, an absence something audiences were oblivious to until now as he unleashes his exceptional sophomore film, Moonlight, a character portrait of a young, gay black man told in three distinct segments. Jenkins details a nuanced odyssey of identity thwarted by cultural expectations and communal traditions with an emotional depth intelligently conveying the toxic expectations of masculine conditioning and homophobia on men and boys afflicted by the double bind of the racial other and homosexuality. (Review)
8. Things to Come – Dir. Mia Hansen-Love (France)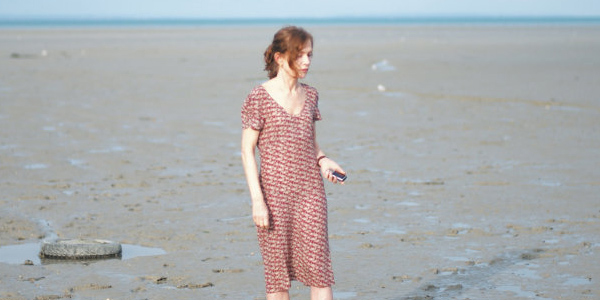 Director Mia Hansen-Løve breathes majestic layers of complexity into her fifth feature, Things to Come, documenting the post-divorce anguish a woman faces in the wake of her husband's infidelity and other personal and professional woes. Though the scenario is certainly nothing new to cinema, rarely has so simple, familiar examination seemed as compelling as it is authentic, especially as laid out across a particularly academic landscape. Of course, Hansen-Løve receives mighty assistance from the inimitable Isabelle Huppert in a role outfitted for the performer's notable range, guiding us through a grieving process free of sensational melodrama. Fans of the actress will revel in her astute portrayal of an intellectual woman whose life is suddenly, irreparably upended in a period of life when the opposite is expected. (Review)
7. Certain Women – Dir. Kelly Reichardt (US)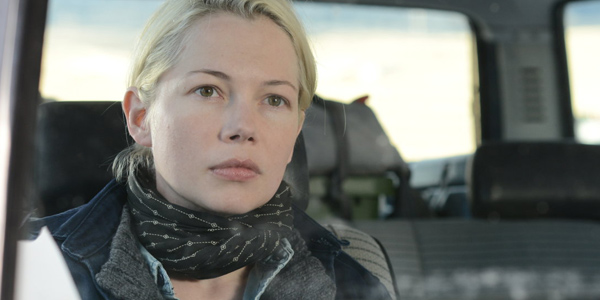 Though she's already touted as one of the most talented American contemporary directors, Kelly Reichardt accomplishes an unassuming masterpiece with her latest feature, Certain Women. Based on short stories by Maile Meloy, Reichardt adopts a conversational tone in this trio of narratives focused on three women living within the same vicinity in Montana. Commanding an impressive cast, Reichardt's lost none of her touch for skillful portrayals of subtle emotion, painting complex characters with rich, visual detail. Reuniting with DP Christopher Blauvelt (Night Moves), Reichardt constructs an elliptical narrative concerned with three distinct women attempting to pursue desired objectives. Observant, heartfelt, and incredibly eloquent, Reichardt's latest unfolds with poetic finesse, building to a powerful crescendo of sublimated emotion. (Review)
6. Cosmos – Dir. Andrzej Zulawski (France)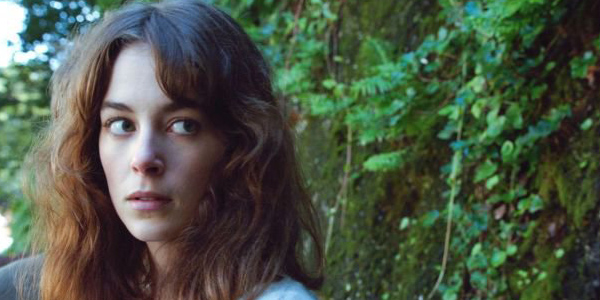 Throughout a filmography that's spanned five decades, including two short films and now, thirteen features, Polish provocateur Andrzej Zulawski remains fascinated with a certain inescapable madness lurking beneath the superficialities of language and social custom. At times, his cinema seems to grapple with portraits of existence scrubbed free from comfortable veneers. His first feature following a fifteen year hiatus from filmmaking, Cosmos finds the 75-year-old auteur in top form, grappling with the challenge of adapting the last novel by celebrated Polish author Witold Gombrowicz. Described as an existential thriller, this fast paced, quick-witted examination of miscommunication and self-fulfilling prophecies is rather more a philosophical black comedy, stamped with Zulawski's flair for dips into the well of emotional hysteria and off-putting human behavior. Though not as extreme as some of the iconic cult classics Zulawski has been worshipped for, such as 1981's Possession, he's lost none of his power to compel in this beautifully detailed and enigmatic return. (Review)
5. Valley of Love – Dir. Guillaume Nicloux (France)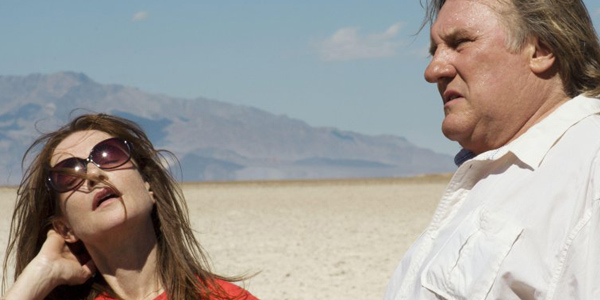 Director Guillaume Nicloux reunites French acting legends Isabelle Huppert and Gerard Depardieu for his latest feature, Valley of Love, an enigmatically constructed drama tending to defy easy categorization as it unfolds. Notably, this is the first film starring the duo since Maurice Pialat's excellent 1980 drama, Loulou. Cast as a divorced couple here, it at first seems they're playing vague caricatures of themselves, people sharing names, professions, and notable reputations comparable to their real live scenarios. But such a droll assumption is not the case and Nicloux steers clear of comfortable laughs as the film develops a somber narrative taking us down a (sometimes irritatingly) mysterious spiritual path. (Review)
4. Knight of Cups – Dir. Terrence Malick (US)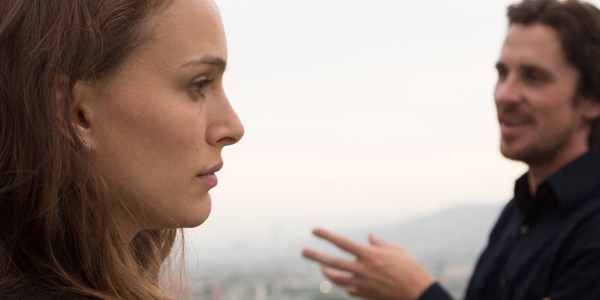 To many, Terrence Malick, perhaps the most revered of modern American auteurs, has ascended to his own idiosyncratic, esoteric doss, entering his most prolific decade in his forty years of filmmaking with confounding illustrations of pronounced existential ennui. Following 2011's Palme d'Or winning The Tree of Life, he unleashed the belabored To the Wonder, cementing a pretentious predilection for wandering, rambling lost souls. His latest, Knight of Cups is certainly as impressionistic as these last two features, and hinges once again on a restless nomad, this time a faded Hollywood screenwriter hovering betwixt the sacred labors of his profession and the profane temptations of his surroundings. Inundated with notable celebrities, it's too abstruse for a legion of starfuckers to fathom, much less righteously embrace its rather obvious critique of how completely commodifying an art form eventually results in the dehumanization of not only artists but audiences as well. (Review)
3. OJ: Made in America – Dir. Ezra Edelman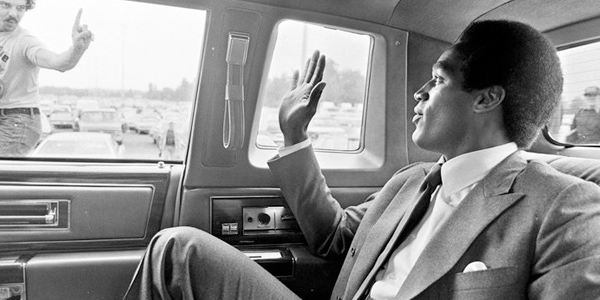 Director Ezra Edelman redefines the possibilities and comprehensiveness of the documentary format with his captivating, decades spanning portrait of O.J. Simpson. Documenting the severe and trenchant racial fissures involved in the development of the modern day Los Angeles' metropolis, Edelman paints a dizzying eight hour portrait of celebrity, murder, and media manipulation contributing to the contemporary saga of Simpson's fall from grace.
2. Elle – Dir. Paul Verhoeven (France)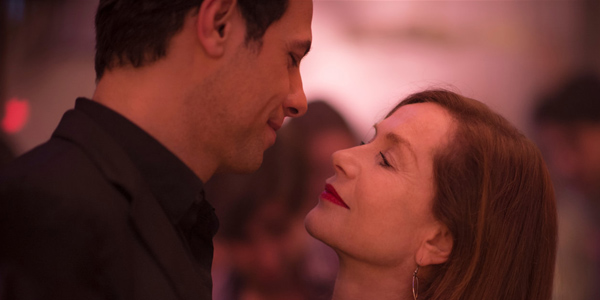 Arriving with a knotty snarl of perverse commentary, Dutch auteur Paul Verhoeven proves he's lost none of the daring which marked his early works in his latest feature, Elle, an adaptation of a novel by Philippe Djian (Betty Blue; Love is the Perfect Crime). Headlined by the inimitable Isabelle Huppert, the vehicle once again proves her to be a leading formidable talent, with a particular expertise when it comes to controversial portrayals of warped sexual expression. Their pairing is delectable, and marks a ravishing return to the screen for Verhoeven, who hasn't presented a feature since 2006's Black Book. Opening with the violent rape of a woman who runs a successful video gaming enterprise, she experiences a sordid journey of problematic coping mechanisms, while a significant, infamous chapter from her past simultaneously returns to haunt her. Meanwhile, her rapist continues to stalk her, but rather than seek revenge, she formulates a complicated game of cat and mouse and slowly begins to usurp an upper hand. (Review)
And the top film of 2016 is:
1.Toni Erdmann – Dir. Maren Ade (Germany)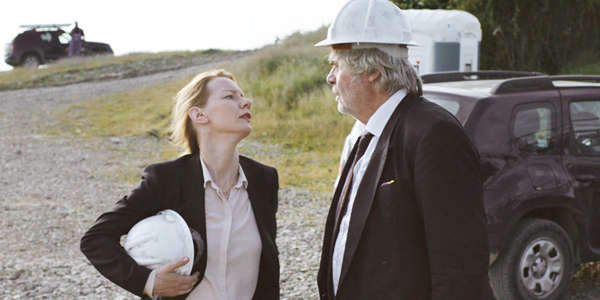 Comedic films coming out of Germany, at least those nabbing international acclaim and/or distribution, are few and far between. And although one could describe director Maren Ade's lovely third film, Toni Erdmann in such terms as novelty, it's also much more complex and elegant than what such a label connotes. Spectacularly engrossing and emotionally generous, the near three hour venture sounds slight when described, as it details a retired German music teacher and his idiosyncratic method of trying to reconnect with his distant daughter, a woman scrambling to climb the corporate ladder in a consulting firm in Bucharest. Instead, sequences, which more or less end up being a series of increasingly oddball sketches where father and daughter formulate a rather distinctive method of communication build efficiently and energetically into a formidable testament of its director/writer's skills. (Review)