To the relief of many, the final, strenuous chapter of the anxiety-inducing and emotionally toxic year 2016 draws to a close this week. As the clanging harangue of jarring political agendas reverberate and threaten to consume dwindling attention spans across every major social media platform, the cinematic temple has offered plenty of its own disturbing perspectives over the past year, and these are just a few of my favorite subversive, escapist, art-house delights.
The festival circuit has been a curious one, beginning with last January's Sundance, which had a stellar line-up of premieres (several of which have dominated awards consideration conversations out of the starting gate). The initial contender, Nate Parker's competition prize winner The Birth of Nation, was eventually thwarted by scandal—something which hasn't adversely affected a similar scenario hanging over actor Casey Affleck's head, who has garnered immediate and consistent praise for a performance in Kenneth Lonergan's Manchester by the Sea, which premiered concurrently alongside Parker's film.
Berlin 2016 followed similar awards trends with Francesco Rosi taking home the Golden Bear with documentary Fire at Sea, an inventive consideration of the immigration crisis sweeping Europe (the coming year promises more examinations of this from several perspectives). The real awards disappointments began in Cannes 2016, however, when the George Miller led jury doled out incredibly disappointing accolades amongst one of the festival's strongest line-ups in years, particularly in bypassing some phenomenal work by actresses like Isabelle Huppert, Sonia Braga, and Sandra Huller.
Speaking of Huppert, the past year has brought one of the world's perennially stunning performers some of the most international renown she's received since 2001's The Piano Teacher. Her first Golden Globe nomination for Elle, which should translate into an Oscar nod, is the cherry on the sweetly seductive cake crowning year which also found Huppert in ravishing new material from Guillaume Nicloux and Mia Hansen-Love. In my personal collection of favorite theatrical releases over the past year (sadly, I couldn't make room for items such as The Untamed and A Quiet Passion as they won't reach theatrical release until 2017), there's an obvious attraction to the offbeat, the melancholic, and the perverse amongst these items—as well as a glaring motif of human resilience despite incredible adversity.
20. Hell or High Water – Dir. David Mackenzie (US)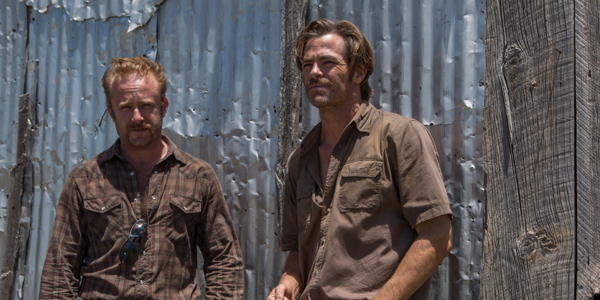 Scottish director David Mackenzie has been consistently innovative across an array of genres, including a couple of not-to-be-missed romantic melodramas (Asylum; Perfect Sense) and 2013's excellent prison drama Starred Up. This past year he tackled Western tropes with heist thriller Hell or High Water, which gives Jeff Bridges one of his best platforms in years, as well as allowing for enjoyable performances from (surprise) Chris Pine and Ben Foster.
19. Creepy – Dir. Kiyoshi Kurosawa (Japan)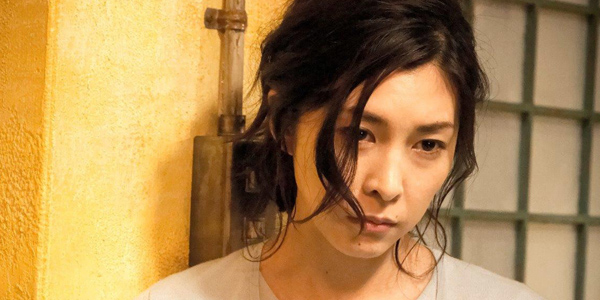 Kurosawa did double duty this year releasing two extravagant, unconventional titles. The French language Daguerrotype followed by a return to his genre roots with Creepy. Based on a novel by Yutaka Maekawa, unveiled out of competition at the Berlin International Film Festival, those familiar with the prolific filmmaker's early masterworks, like Cure (1997) or Pulse (2001) will be pleased to find him in top form regarding genre in this aptly titled psychological thriller which is grounded by significant social and cultural subtexts rather than the supernatural elements suggested in other titles. (Review)
18. Love & Friendship – Dir. Whit Stillman (US)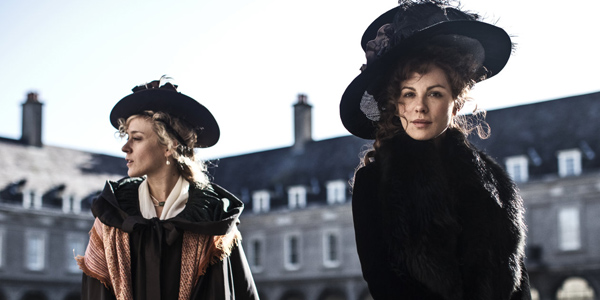 Whit Stillman gives Kate Beckinsale her second chance at a career best with this witty and tremendously funny adaptation of Jane Austen's novella Lady Susan which shows the machinations of a lovely but manipulative social climber in 1790s England. Chloe Sevigny and Tom Bennett are also on hand for some priceless moments of comedic glory.
17. Men & Chicken – Dir. Anders Thomas Jensen (Denmark)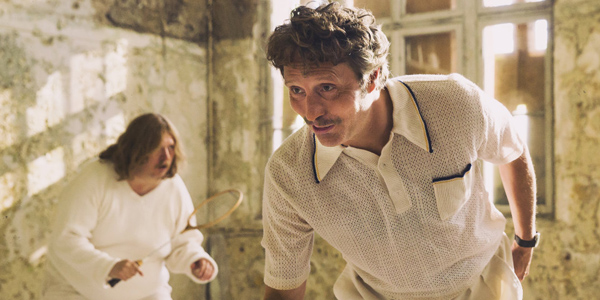 Known for his incredibly prolific career as a screenwriter, penning several of Susanne Bier's most internationally renowned films (including In a Better World, Brothers, and After the Wedding), Anders Thomas Jensen returns with the spectacularly weird Men and Chicken, the director's first stint behind the camera since 2005's Adam's Apples (a black comedy about a priest interacting with a neo-Nazi sentenced to community service). (Review)
16. The Eyes of My Mother – Dir. Nicolas Pesce (US)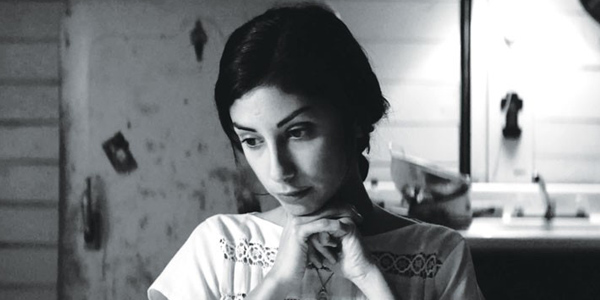 If Portugal were the portal to some Lynchian netherworld of dreams deferred, it would look something like Nicolas Pesce's sumptuously grotesque directorial debut, The Eyes of My Mother. A striking palette of black and white cinematography from Zach Kuperstein recalls the scarred, destitute lives from the ruins of Arturo Ripstein's filmography, a macabre yet uncharacteristically sound portrait of psychological unraveling. (Review)
15. Evolution – Dir. Lucile Hadzhalilovic (France)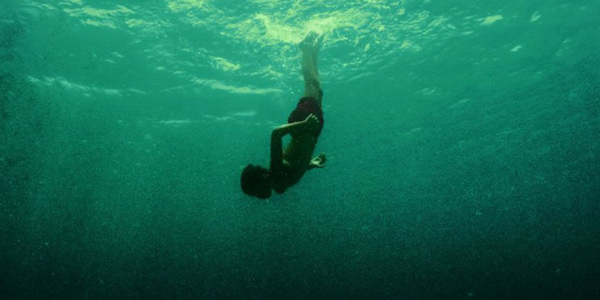 French director Lucile Hadzihalilovic returns to the director's seat for the first time since 2004's Innocence with the equally austere Evolution, switching from the realm of ambiguously groomed schoolgirls to grapple with a bit of gender disorientation concerning a mysterious island of young boys. (Review)
14. The Childhood of a Leader – Dir. Brady Corbet (UK/France/Hungary)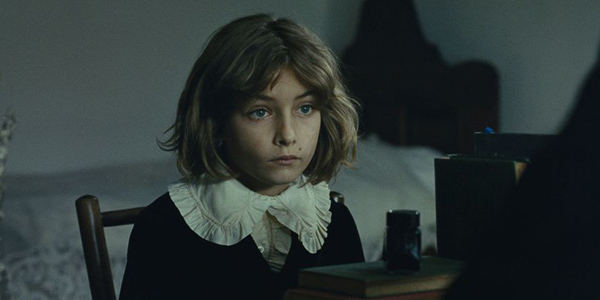 Potent psychological complexity often feels compromised in favor of establishing easy to understand narrative developments in modern cinema, erasing subtexts in honor of direct emphasis to streamline audience interpretation. Not so with the impressive, calculating directorial debut of actor Brady Corbet, whose compelling The Childhood of a Leader bears striking resemblance to several of the auteurs the performer has pointedly aligned himself with through a wide-ranging filmography. (Review)
13. Aquarius – Dir. Kleber Mendonca Filho (Brazil)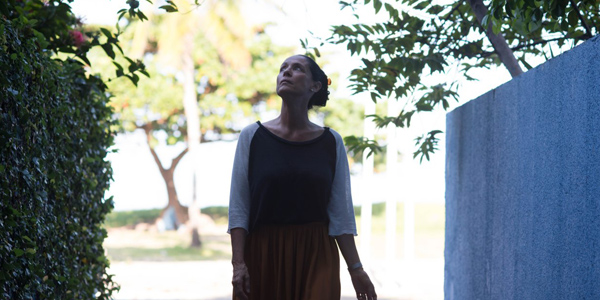 For his sophomore effort, Brazilian director crafts an intriguing character study around a brazen Sonia Braga in what is possibly the most magnificent role of her career with Aquarius. Breaking out in 2012 with his feature debut Neighboring Sounds, which focused on a neighborhood in Recife with intersecting narratives of several residents, he distills his storyline to this tale of a widow who's a retired music critic being pressured to move out of the eponymous apartment house after her building has been purchased by an aggressive property developer. (Review)
12. Christine – Dir. Antonio Campos (US)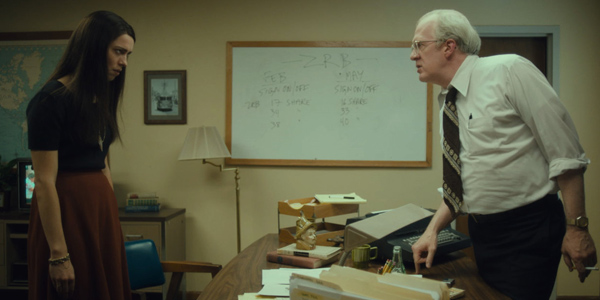 For his third and most psychologically complex feature to date, Antonio Campos presents a series of instances leading up to the tragic death of news journalist Christine Chubbuck, a Floridian woman who infamously committed suicide on live television in 1974. The incident was partially the inspiration for the classic 1976 film Network, but instead of capitalizing on Chubbuck's inevitable demise, Campos and screenwriter Craig Shilowich (the producer making his screenwriting debut), craft an expertly moderated character study for Christine, studiously and painstakingly portrayed by Rebecca Hall in what surely stands as her most accomplished screen performance to date. (Review)
11. Belladonna of Sadness (1973) – Dir. Eiichi Yamamoto (Japan)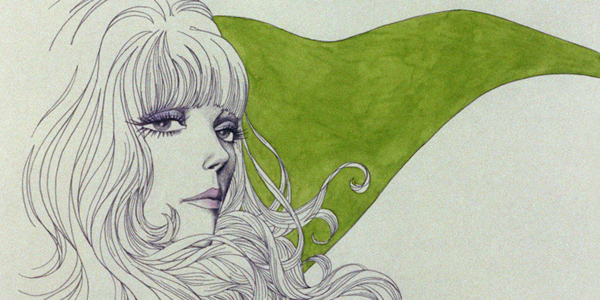 Made in 1973 by Eiichi Yamamoto, it was the final release from heralded Japanese anime studio Mushi Production (famed for a variety of successful anime series, such as "Astro Boy"), meant to be the third part of their Animerama trilogy of erotic animation efforts (following 1001 Nights the first X rated animation film ever, Cleopatra). (Review)