2022 Cannes Film Festival Predictions – Un Certain Regard
Hovering around the eighteen to twenty film selection range, the Un Certain Regard section wasn't necessarily overhauled but there was an unofficial memo that was passed around was for the sidebar to focus on the next generation of filmmakers and if we take a look at the section winners of the past three editions (Ali Abbasi's Border, Karim Aïnouz's The Invisible Life of Eurídice Gusmão and Kira Kovalenko's Unclenching the Fists) we can see the new guard is being offered more room to shine. Here are 20 predictions for the upcoming edition which will be unveiled in April.
Black Box – 🇹🇷
Asli Özge
We don't think Fatih Akin will be at the fest with his latest film, but perhaps another Turkish-born Germany-based filmmaker in Aslı Özge might just shore up. Özge has naturally found a festival home at the Berlinale having premiered here last two features Lifelong (2013) and All of a Sudden (2016) there, and due to production dates we are looking at a different film fest option. Her fourth feature Black Box was selected for the 2018 Cannes L'atelier and production wrapped up last fall. Starring Luise Heyer, Felix Kramer and Christian Berkel, this is set in a Berlin courtyard which is blocked by the police due to an ambiguous event outside and a state of emergency occurs. Among the residents of the building, insecurities start to pump fear. Is the real danger coming from inside or outside? This melting-pot sounds to be riddled with angst, intrigue and a lot of finger-pointing.
Sales: TBA.
Close – 🇧🇪
Lukas Dhont
Winner of the Camera d'Or, Best Actor award and Queer Palm with 2018's Girl, we believe that Lukas Dhont will likely return to the Un Certain Regard section with the sophomore film he co-wrote with Angelo Tijssens. Starring Emilie Dequenne, Léa Drucker and some new non-actors toplining, Close is about a pair of pre-teen boys who see their close friendship suddenly thrown into disarray as the prospect of adolescence looms. We're looking at another film text about a transition and the naivete and vulnerability found in boyhood.
Sales: The Match Factory
La Dernière reine – 🇫🇷
Damien Ounouri
A docu-filmmaker with two feature films under his belt, Damien Ounouri moved into fiction with the Directors' Fortnight short Kindil El Bahr in 2016 and for about half a decade now has been invested in his feature fiction debut. Selected as part of the Cannes L'atelier projects in 2018, La Dernière reine (The Last Queen) had started production and then the Covid sledge-hammer stopped production. Filming would have picked up late, so perhaps this is might fall into late 2022 premiere plans. Written by Ounouri and Adila Bendimered, the later stars as legendary 16th Century figure of Princess Zephira, the wife of the last King of Algiers Salim Toumi. This details her struggle to defend her people from the infamous pirate Barbarossa. We're not expecting some film of epic proportions but rather ancestral backdrops to be filled with sharp-witted sparing. This also stars Imane Noel, Nabil Asli and Nadia Tereszkiewicz.
Sales: The Party Film Sales
Divertimento – 🇫🇷
Marie-Castille Mention-Schaar
If the pandemic hadn't occurred there is a possibility that Marie-Castille Mention-Schaar would have premiered her sixth feature film in Cannes – as A Good Man was a Cannes 2020's Official Selection label item. Filming on her seventh feature was completed back in August. Featuring Oulaya Amamra, Lina El Arabi and Niels Arestrup, Divertimento is a biopic that follows Zahia Ziouani – she realizes that her dream of becoming a conductor and her ambition of making symphonic music accessible to everyone, in any country, can best be achieved by creating a one-of-a-kind orchestra in terms of its diversity and make-up. Written by Mention-Schaar and Clara Bourreau, this sounds like a feel good social drama realm.
Sales: Le Pacte
Dodo – 🇬🇷
Panos H. Koutras
Greek filmmaker Panos H. Koutras has at the Cannes Film Festival in the capacity of a filmmaker for his 2014 Un Certain Regard selected Xenia and followed that with jury duty twice that same decade. A good eight years have passed between his fourth and now fifth feature – the shot in 2020 Dodo will spread it wings this year. After a bird (that disappeared 300 years ago) makes its appearance in Athens in the luxurious residence of a family on the verge of ruin for which the countdown has begun: the 38 crucial and saving hours that separate them from the marriage of their daughter with a rich heir. The boundaries between reason and madness will be tested and the situation will soon be out of control. Sounds like a comedy film with economic consequences.
Sales: Pyramide Films International
La Goutte d'Or – 🇫🇷
Clément Cogitore
Practically born on the Croisette's Critics' Week section as he has premiered a pair of shorts and his feature 2015 debut The Wakhan Front there, having filmed his sophomore film last June it looks like Clément Cogitore will return with a project that already has a lot of clout as it won the Grand Prix of the 34th Prix du scénario. La Goutte d'Or (Sons of Ramses) features Karim Leklou as Ramses – a fortune teller in the Goutte d'Or neighbourhood in Paris who is a cunning manipulator is disturbed by the arrival of gang of Tangier children. It appears to be a text about repentance, the ramifications of one's actions and making amends with the person we once were – maybe there is a dash of slice-of-everyday-life from everyday little people. Titane's Jean-Christophe Reymond is producing.
Sales: MK2 Films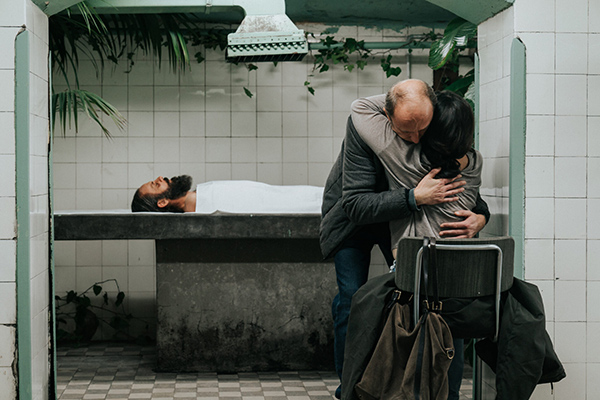 Glupcy – 🇵🇱
Tomasz Wasilewski
Taking a longer than average time in post-production, we've been tracking the progress of Tomasz Wasilewski's fourth feature. His previous entries have been programmed at Karlovy Vary and the Berlinale, but we're feeling optimistic about a switch in gears with  Glupcy (Fools). Starring Dorota Kolak, Łukasz Simlat and Tomasz Tyndyk, this is about Marlena and Tomasz and how their intricately woven everyday life slowly begins to crumble when, against Tomasz's will, Marlena allows her son to move in with them. Here the past appears in the present and we imagine a bit of shame and blame are on the menu.
Sales: New Europe Film Sales
Heroico – 🇲🇽
David Zonana
A new project brewing in the larger Michel Franco family tree is the sophomore feature by producer-filmmaker David Zonana. With the distilled Mano de obra (Workforce) we had a two story view of the redesign of social structures and now his focus is the inner workings of what a military looks like. Production on Heroico took place in September of 2021 and it stars Santiago Sandoval, Mónica del Carmen and Fernando Cautle and non-professional actors. We look forward to this bootcamp.
Sales: TBA.
Holy Spider – 🇮🇷
Ali Abbasi
After launching his career Shelly, it's the Un Certain Regard section winning Border that put Iranian-Swedish filmmaker on the map and what we have here for a third directing outing is another off-the-radar film production (the cast has not yet been identified) on our list. Ali Abbasi's third feature film is a Persian-language project and was co-written by Abbasi and Afshin Kamran Bahmani. Holy Spider could see the filmmaker double down on the gore factor as it details Saeed's quest to "cleanse" the holy Iranian city of Mashhad of immoral and corrupt street prostitutes. After murdering several women, he grows ever more desperate about the lack of public interest in his divine mission. Look for shifting attitudes and a new perspective on life — even bad apples have the capacity to change.
Sales: Wild Bunch International
Houria – 🇫🇷
Mounia Meddour
Mounia Meddour broke out of the Un Certain Regard section with debut film Papicha in 2019, and the filmmaker is poised to return the Croisette with her sophomore feature which was completed last September. Once again starring Lyna Khoudri with Amira Hilda Douaouda, Houria was filmed in Algeria and France and essentially details the story of a young woman who is passionate about ballet dancing and experiences a trauma. Following this personal tragedy, she meets other women who have experienced similar situations and finds a creative way to pursue her passion. Again – this is about women fighting for justice in a patriarchal society.
Sales: Wild Bunch International
Human Flowers of Flesh – 🇩🇪
Helena Wittmann
If she does not head to Locarno its because she'll have docked her sophomore feature film at the marina in Cannes. German filmmaker Helena Wittmann completed filming on Human Flowers of Flesh in October of 2020. This comes half a decade after her 2017 debut Drift – which premiered in Critic's Week at the Venice Film Festival. Starring Angeliki Papoulia, Denis Lavant, Vladimir Vulevic, Mauro Soares and Gustavo Jahn, this centers on Ida who lives with a crew of five on a sailing yacht. During shore leave in Marseille, the French Foreign Legion attracts Ida's attention, and she sets herself a new goal: to travel across the Mediterranean to the Algerian town of Sidi Bel Abbès, the Legion's headquarters until the country gained its independence in 1962. Strong sense of curiosity, nuanced view of history and a genuine sense for exploration appear to be part of this passport.
Sales: Shellac
Infinity Pool – 🇨🇦
Brandon Cronenberg
2022 might be a special edition for Cannes with not one but two Cronenbergs premiering films. The timing sounds about right for the release of Infinity Pool – Brandon Cronenberg's third feature film was shot in the fall of 2021 in Croatia and Hungary with Alexander Skarsgård toplining. After launching his career in Cannes with the 2012 Un Certain Regard selected Antiviral (his sophomore film Possessor was released in 2020), Cronenberg returned to Cannes but this time the Critics' Week section with the 2019 short Please Speak Continuously and Describe Your Experiences as They Come to You. This follows James and Em who are young, rich, in love, and on vacation. Their all-inclusive resort boasts island tours and gleaming beaches. But outside of the hotel gates waits something much more dangerous and seductive, beyond the edge of paradise.
NEON
L'origine du mal – 🇫🇷
Sébastien Marnier
After premiering his sophomore feature L'heure de la sortie (School's Out) in Venice back in 2018, Sébastien Marnier's next project in line once again deals with systems that suppresses the flow of information. Marnier's only presence to date on the Croisette was with his first short film as a writer – the Directors' Fortnight selected short called Polissons et Galipettes in 2002. Lassoing another strong ensemble in Laure Calamy, Doria Tillier, Suzanne Clément and Jacques Weber, L'origine du mal was filmed on the Cote D'Azur last May. This centres around Stéphane who works in a canning factory and who gets back in touch with the father she never knew: Serge. She discovers an incredibly rich man holed up in his immense home and surrounded by the women in his life, who try to undermine her. Stéphane invents a whole other life for herself in order to impress them. Jealousy and bitterness begin to break up the family. The film was scored by Pierre Lapointe.
Sales: Charades
Los Reyes del Mundo – 🇨🇴
Laura Mora
For her third feature film, Colombian filmmaker Laura Mora might once again provide an unflinching, in-your-face portrait of youth. Matar a Jesús (Killing Jesus) put her on the international film festival map — and Los Reyes del Mundo (Kings of the World) which was co-written with María Camila Arias and its inspired by Apichatpong Weerasethakul's Mobile Men. Working with non-professional actors – this is a tale about five young men from Medellín. Again – this deals with the marginalized who are excluded from the rest of society and who are simply trying to exist. This was filmed in Lower Cauca, Colombia in late 2020/early 2021.
Sales: TBA.
Nezouh – 🇸🇾
Soudade Kaadan
Only four years after premiering The Day I Lost My Shadow in the Orizzonti section at Venice, Soudade Kaadan quickly packaged her second fiction feature was developed at the Cannes' Cinefondation in 2019 and won the Baumi Award for script development a year before. Starring newcomer Hala Zein, with Kinda Alloush, Samer Al Masri and Nizar Alani, Nezouh went into production in July and follows teenage Zeina and her family, whose lives are shaken after a bomb rips a giant hole in the roof of their building, exposing them to the outside world. One day, a young boy living nearby lowers a rope through the opening and Zeina discovers her first taste of freedom. We'll likely get a psychological profile here on the perils of war — and we're in awe of the film's first released still.
Sales: MK2 Films
Oum – 🇲🇦
Sofia Alaoui
Formerly titled Parmi Nous (Among Us), French-Moroccan filmmaker Sofia Alaoui filmed her directorial debut in Morocco this past October. The project, which won Arte Kino International Prize at the Atlas Workshops in 2020 stars Oumaïma Barid, Mehdi Dehbi, Fouad Oughaou and Souad Khouyi. Oum revolves around 22-year-old Itto, a newlywed who's living with her husband at her in-laws' home while pregnant. As her pregnancy nears its end, a supernatural event turns their daily lives upside down — so we might find some of the physical/supernatural elements found in her Grand Jury Prize winning and César winner short Qu'importe si les bêtes meurent. 
Sales: TBA.
Totem – 🇲🇽
Lila Avilés
Mexican filmmaker Lila Avilés broke out on the international film festival circuit with 2018's La camarista (The Chambermaid) – a portrait that looks at class structure and self-determination in the confines of a luxury hotel. For her sophomore feature she looks at a younger female protagonist as she navigates a world of adults and her relationship with her father. Little is known about Totem – a project flying under the radar, but it'll likely premiere this year.
Sales: Alpha Violet Films
Un petit frère – 🇫🇷
Léonor Serraille
Filming on Léonor Serraille's highly anticipated sophomore feature took place in Normandy in June of last year working with the youthful cast of Annabelle Lengronne, Stéphane Bak and Ahmed Sylla. Serraille won the prestigious Camera d'Or award in 2017 with Montparnasse Bienvenüe (aka Jeune Femme) and now she moved into the decades-sprawling portrait. Beginning in the 1980s, Un petit frère (Mother And Son) sees a woman who just migrated from Africa to the Paris banlieue with her two sons. From this move to the present day, the film will chart the construction and the deconstruction of an ordinary family. At the script stage the project won the Prix à la Création de la Fondation Gan in 2020.
Sales: TBA.
White Road! – 🇷🇺
Ella Manzheeva
Last year's Unclenching the Fists brought us to a confined and obscure corner in vast Russia. This film promises to do the exact opposite. With backdrops of Kalmykia, Mongolia and Moscow, Kalmyk filmmaker Ella Manzheeva commenced filming on her sophomore project in the fall. The Cinefondation's L'Atelier (2021 edition) selected White Road! follows a successful young rapper returning to his native Kalmykia to search for his mother. Manzheeva's debut film The Gulls was selected for the Berlinale in 2015. This stars rapper Timur Bubeev. The filmmaker calls the film a road movie which bridges the past with the present — one that explores loss and larger social problems.
Sales: TBA.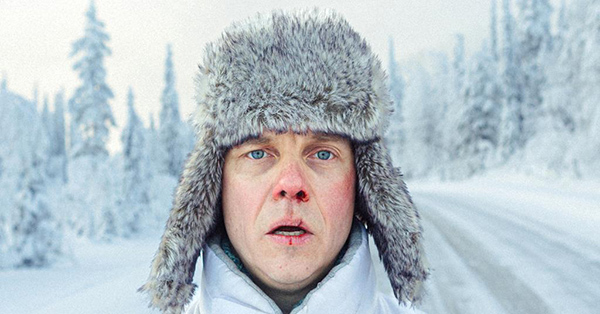 The Woodcutter Story – 🇫🇮
Mikko Myllylahti
While he is still a relatively new name on the film scene, Finnish filmmaker Mikko Myllylahti already has a strong presence on the Croisette. His scripted The Happiest Day in the Life of Olli Maki was selected for the 2016 Un Certain Regard, and his short Tiikeri was invited to the Critics' Week in 2018. Additionally to this, on the workshop front, he was chosen for 2020 Cinéfondation and was the winner of the Critics' Week's Next Step Award. So perhaps there'll be discussions from all the sections on the Croisette and the Un Certain Regard might win the sweepstakes for the already hyped directorial debut. Genre item The Woodcutter Story ended production in December of last year and the likes of Hannu-Pekka Björkman, Jarkko Lahti, Katja Küttner and Aki Rumbin are featured in the tale of a man who loses everything that is meaningful to him. We think we might find some Scandi-noir whatever floats your boat portrait.
Sales: Totem Films