Poor Things | 2023 Venice Film Festival Review
The Story of O: Lanthimos Mesmerizes with Fiercely Compelling Frankenstein Tale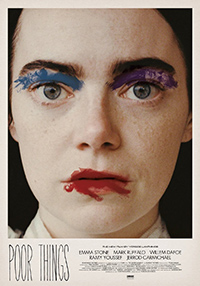 "Men have constructed female sexuality and in so doing have annihilated the chance for sexual intelligence in women. Sexual intelligence cannot live in the shallow, predestined sexuality men have counterfeited for women," wrote radical feminist Andrea Dworkin. Even despite four waves of feminism, however, we've yet to see much by way of radical improvement in cinematic depictions of women's sexual agency or intelligence not factoring men into the equation. But Poor Things, the eighth feature from Greek Weird Wave godfather Yorgos Lanthimos, manages something lavish and subversive, bolting furiously in the right direction.
Adapting Scottish writer Alisdair Gray's 1992 publication about a mad scientist type who reanimates the dead body of a pregnant woman by transplanting her unborn baby's brain into her skull during the Victorian era, Lanthimos makes some significant changes which foregrounds the novel's feminist themes considerably, focusing the perspective almost entirely through Emma Stone's reborn protagonist. Like Mary Shelley's classic Frankenstein melded with Josephine Mutzenbacher, or The Story of a Viennese Whore, as Told by Herself, it's a potently scripted coming-of-sexual age odyssey which is funny, troubling, and endlessly profound.
Dr. Godwin Baxter (Willem Dafoe) a scientist who lectures at a London university his father established, much to the chagrin of the male student body, who poke fun at his grotesque visage. But one student, Max McCandles (Ramy Youssef) holds Baxter in high regard, and he's offered a position as the professor's at home assistant on a secret assignment – to collect data on a woman named Bella Baxter (Emma Stone). At their first meeting, Max is captivated by her beauty, though she seems to be suffering from a mental handicap. Dr. Baxter explains her body does not yet match her mind, and over several weeks, Max notices remarkable improvements in her language and motor skills. However, it's clear Dr. Baxter isn't forthcoming about her origins, and when Max threatens to go to the police, the scientist explains her predicament, countering it with an offer of allowing Max to marry her. Max agrees, citing Bella must also concur when she's mentally cognizant enough to understand.
When the dapper lawyer Duncan Wedderburn (Mark Ruffalo) arrives with the marriage contract for both men to sign, he's immediately drawn to Bella. Because she's recently discovered the pleasures of masturbation and is dismayed at how 'polite society' dictates she must abstain from such activity, she jumps at the chance to abscond with the lascivious lawyer, who will satisfy her burgeoning sexual feelings. Agreeing to return to marry Max after her planned hedonistic adventure, Bella begins a whirlwind course in the ways of the world, where women are expected to be the property of men, and whose sexual pleasure depends entirely on one monogamous partner. Bella, however, has other ideas, even when her previous husband (Christopher Abbott) shows up to reclaim her.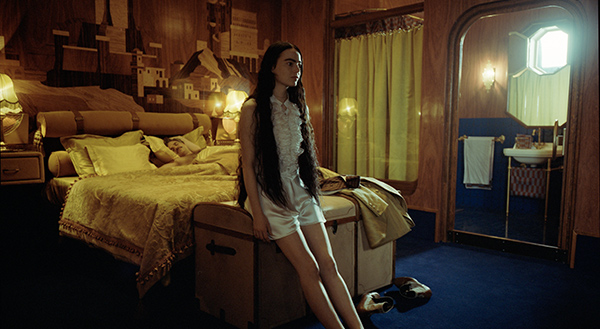 When the secret of Bella's origins are at last revealed to her, the obvious reality is put into words—she is both mother and daughter, the latter utilizing the body (and muscle memory) of the former, like a closed circle, the eternal symbol of the 'female biological matrix.' Much like Shelley's classic was a parable about the perversion of men creating life without women, Poor Things suggests a restorative antidote, perhaps through the hard reset of a woman who is also not 'of woman born.' In some ways, Bella is the opposing experiment to something like The Stepford Wives, a manufactured woman whose intelligence is fostered, not curtailed. Scribe Tony McNamara (The Favourite, 2018; Cruella, 2021) condenses much of the novel's time afforded the relationship between Godwin Baxter and Max McCandles while relocating homebase to London.
As the irreparably scarred Baxter, Dafoe is sublime, given a greater backstory as the child of a scientist who experimented upon him (such as removing the biological mechanism producing gastric acid, making meals a bit off putting for those privy to the gurgling apparatus he must plug himself into). As Bella's betrothed, Ramy Youssef is the sweetly progressive representative of a man whose feelings for his bride require him to 'change his aspect' as regards the equanimity of women, including control over their bodies. Their wedding is interrupted by her husband in the inverse of Rochester's attempt to marry Jane Eyre. How Bella responds to his demands for her return is exceptionally cathartic.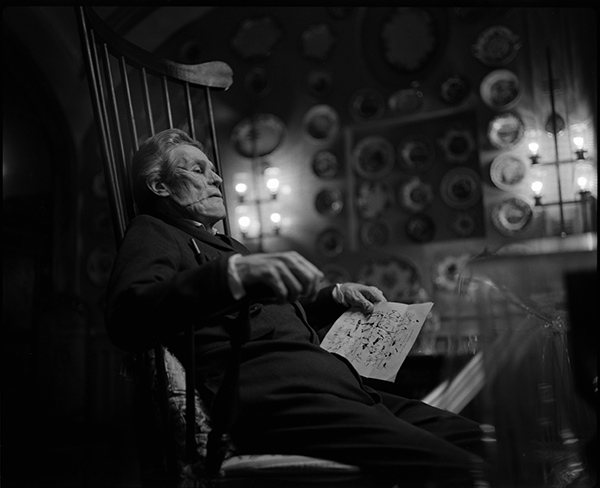 Much of the film's comedy is derived from Bella's whirlwind affair with Mark Ruffalo's caddish solicitor, a man who isn't aware she's using him to satisfy her own burgeoning sexual appetite and gain experience in the world. In their travels from Lisbon to Alexandria to Paris, Wedderburn is led to ruin because Bella becomes the first woman he cannot feel he owns, and thus is eaten up by all consuming jealousy. Emma Stone is riveting as Bella, a woman-child whose dysfunctional (to say the least) development is also the impetus for a freedom she would never have achieved in her former life. Her brain transplanted like a SIM card into a new phone, she soaks up data around her, navigating her hierarchy of need through these travels, leading her to realize the cruel realities of civilization. Lanthimos includes another character, Felicity (Margaret Qualley), another reanimated woman meant to replace Bella, should she never return.
Even beyond the narrative's formidable offerings, the set design of Poor Things is an endless spectacle of visual wonders, enhanced even more so by the fantastical set pieces, the artificiality of which enhances its surreality. Robbie Ryan's cinematography has its own sort of evolution as Bella's awareness progresses, often utilizing a fisheye lens distorting the frame. In Dr. Baxter's backyard idyll, which is his own Island of Dr. Moreau, there's significant beauty underlying these cruel monstrosities. In Bella's final leg of her journey abroad, where she dabbles in sex work both for money and genuine pleasure through sexual expertise, there's powerfully positive purportment in Kathryn Hunter's Parisian brothel madam, who guides Bella through her disillusioned period as a woman of the world (not to mention an additionally intriguing supporting character, Bella's colleague and lover, Toinette, played by Suzy Bemba).
Hanna Schygulla pops up as one of Bella's many helpful guides to self-realization as a wealthy, worldly traveler, accompanied by a Harry Astley, the film's only stumbling block, played a bit rigidly by Jerrod Carmichael as a cruel cynic who tries to destroy Bella's hopeful outlook by showing her the inherent degradation of civilization which prizes men and money. Strange, sincere, and opulent, Poor Things is deliriously appealing both as a piece of visual storytelling and a sex positive fable about our unfortunately conditioned ideals regarding sexual pleasure.
Reviewed on September 1st at the 2023 Venice Film Festival – In Competition. 141 Mins
★★★★/☆☆☆☆☆