The Conversation
The Conversation: Top 10 World Cinema Filmmakers Missing in Action (Class of 2016)
Following on the heels of our list of US directors who've been AWOL for the past five years or more, we highlight ten international figures who haven't unveiled a new project for some time, despite considerable acclaim for previous works. Although we have highly anticipated the decade-plus project Dau from Russian director Ilya Khrzahanovsky, a lack of any real news on the status of its post-production hell (hundreds of hours of footage were, at one time, being sifted through in London) may indicate we may never actually see it. Instead, we have chosen to focus on several figures we anticipate will unveil new projects in the future (including from an auteur who previously announced his retirement from directing). Here we go with our 2016 edition of the Top 10 World Cinema Filmmakers Missing in Action.
#10. Jan Kounen (Coco Chanel & Igor Stravinsky – 2009)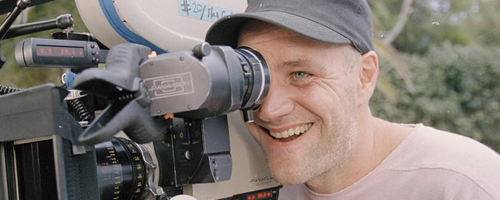 Dutch filmmaker Jan Kounen has been absent from feature filmmaking since his 2009 rendering of the romance between Coco Chanel and Igor Stravinsky, a visually sumptuous representation starring Mads Mikkelsen and Anna Mouglalis (his mounting of the fateful Rites of Spring performance opening the film is noteworthy). Perhaps it didn't help it arrived in the same year two other projects concerned the fashion icon, one from Anne Fontaine, the other a US television production starring Shirley MacLaine. Prior to that, his infamous 1997 debut Doberman and a strange retro Western starring Vincent Cassel, Renegade (2004), also known as Blueberry, are representative of his fluctuating styles. After contributing to French omnibus The Players in 2012, Kounen has frittered around in television, apparently with hopes of making his long gestating project Windwalkers: Chronicle of the 34th Horde, but updates on the development have been cold for quite some time and recently slide back into documentary filmmaking mode with Vape Wave.
#9. Eva Sørhaug (90 minutes – 2012)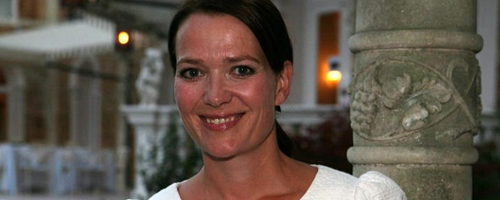 Part of a clique of female Norwegian filmmakers (see Mona Fastvold, Anne Sewitsky) that take on the human condition with aplomb, after debuting 2008's Cold Lunch, it is with a charged sophomore feature 90 Minutes (TIFF 2012/Rotterdam 2013) and philosophical destabilizing clinically cold Haneke-esque rendering of domestic violence that set Eva Sørhaug in the can't-wait-to-see-where-she-goes-next-group of budding auteurs. She has since followed this pulverizing, leave no audience member indifferent three tier-story for one of the directing spots on a Norwegian TV series called "Occupied," which on paper sounds like far-fetched political rift between nations, but could indeed be a nightmarish scenario in the unforeseeable future. We look forward to Sørhaug's third feature film outing. (EL)
#8. Juan Carlos Fresnadillo (Intruders – 2011)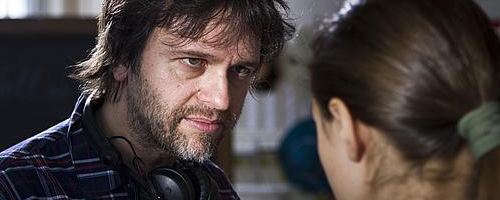 Spanish filmmaker Juan Carlos Fresnadillo scored success with his 2001 feature Intacto, and managed to spin that into a major US deal for his sophomore feature, 28 Weeks Later (2007), a high octane follow-up to Danny Boyle's earlier original zombie flick. But we haven't seen anything new from Fresnadillo since his disappointing 2011 monster movie Intruders, which starred Clive Owen. While being attached to many projects which haven't come to fruition since (in September of 2016 it was announced Steven Spielberg fired Fresnadillo and axed plans for the ghost movie Haunted), we are holding out for the Pet Semetary remake he was also attached to after plans were revealed back in 2013.
#7. 7. The Gavras Family
Romain Gavras (Our Day Will Come – 2010)
Julie Gavras (Late Bloomers – 2011)
Costa-Gavras (Capital – 2012)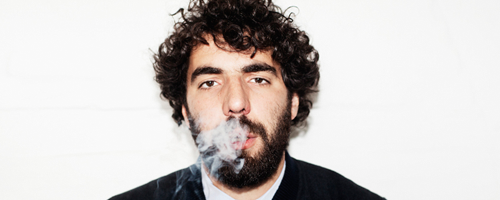 Father Costa-Gavras is the famous Greek auteur who gave us anxiety laden political cinema with items like Z (1969) and Missing (1982). His last feature was five years ago with 2012's Capital. Julie Gavras has struck out prominently as a filmmaker with a pair of features (Blame it on Fidel, 2006; Late Bloomers, 2011), snagging William Hurt and Isabella Rossellini for her last feature, while Romain Gavras, who has directed music videos for M.I.A., had the strange and compelling debut Our Day Will Come starring Vincent Cassel. While Romain has returned to directing music videos, there has been no significant news on simmering feature projects from any of them.
#6. Neil Jordan (Byzantium – 2012)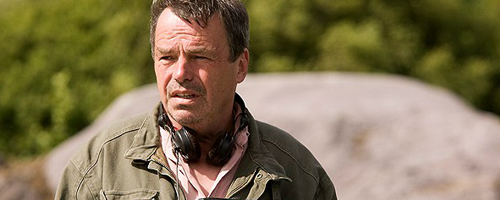 The Irish auteur was a key figure in late 80s/early 90s cinema, particularly for 1986's Mona Lisa, the iconic The Crying Game (1992) and cult item Interview with the Vampire (1994). Jordan returned to vampires with 2012's Byzantium, and afterwards moved to television, contributed to "The Borgias" and a 2017 mini-series, "Riviera." A five year silence seems uncustomary for such a prolific auteur, but a little over a week ago, Jordan was announced at AFM as being attached to Liam Neeson thriller, The Trainer—but seeing as this isn't projected as being ready until 2018, that's six years since Jordan last was seen in a theater.
#5. Virginie Despentes (Bye Bye Blondie – 2012)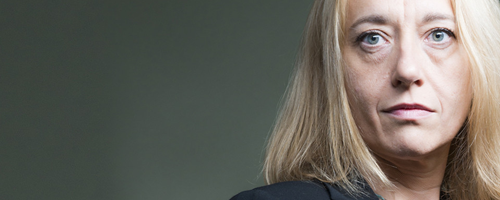 Writer and director Virginie Despentes has quite the provocative resume, having experienced a variety of careers (including as a porn critic and a sex worker), before writing her own novels. Her first film was adapted from her novel Baise-moi (aka Rape Me) in 2000, and preceded a rise in graphic French genre directors (Alexandre Aja, Pascal Laugier, Xavier Gens). In 2012, she would adapt her own work again with Bye Bye Blondie starring Beatrice Dalle and Emmanuelle Beart (which never received US distribution and remains frustratingly difficult to get a copy of). A somewhat infamous figure, considering the twelve year gap between her first and second features, we aren't surprised at the five year silence thus far—but based on the strength of her first feature, Despentes is a filmmaker we'd love to hear from more often.
#4. Max Färberböck (A Woman in Berlin – 2008)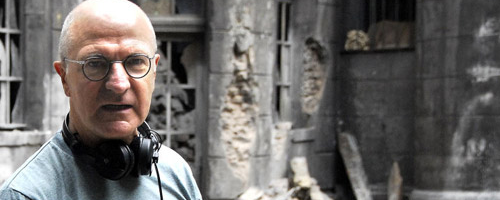 German director Max Färberböck, who dabbled with writing and directing as early as 1978, became notable with his excellent 1999 debut Aimee & Jaguar, documenting a WWII romance between an Aryan woman and her Jewish mistress. He followed up with a German language project on the effects of 9/11 with September (2003), and returned to WWII horrors with 2008's A Woman in Berlin, based on the famed diaries of an anonymous German woman known as Anonyma, and stars Nina Hoss in a formidable performance. Since then, however, Färberböck has worked exclusively in television. With his particular interests in war tinged conflicts, his attraction to intense themes and narratives may be why he hasn't mounted a feature in nine years.
#3. Markus Schleinzer (Michael – 2011)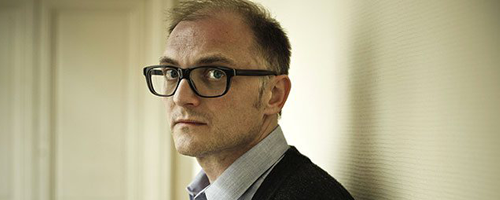 Markus Schleinzer is best known as a casting director, particularly for several projects for fellow Austrian Michael Haneke (The Piano Teacher; Time of the Wolf; The White Ribbon), and he's also worked with a number of other notables in this capacity, such as Jessica Hausner and Benjamin Heisenberg. But his 2011 directorial debut, Michael, which told the story of a milquetoast pedophile who had a little boy locked up in his basement, played in competition at the Cannes Film Festival. However, this isn't the feel-good survivor drama a la 2015's Room, and the film received mixed critical responses, which may explain why we haven't heard anything about his return to the director's seat.
#2. Ursula Meier (Sister – 2012)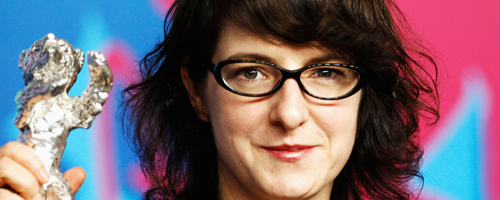 Director Ursula Meier is one of the most prominent Swiss filmmakers to emerge in quite some time, a sterling reputation balanced on two incredibly strong French language features. She snagged Isabelle Huppert and Olivier Gourmet for her 2008 debut Home, which plays like a thematic cousin to Haneke's The Seventh Continent, while her 2012 sophomore effort Sister featured Lea Seydoux and Kacey Mottet Klein amidst an international supporting cast comprised of Martin Compston and Gillian Anderson. Since then, she made a documentary short on Klein (who recently appeared in Techine's Being 17) and another short, Quiet Mujo (2014) was included in the omnibus Bridges of Sarajevo. Whisperings of a new feature for Meier have been mentioned over the past year, but since nothing has been announced, it will have been at least five years since Meier's last film before we see another.
#1. Bela Tarr (The Turin Horse – 2011)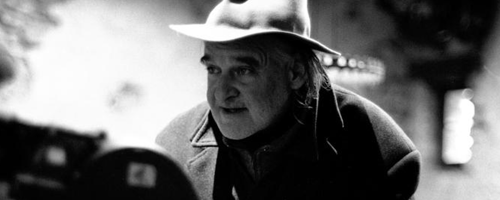 Hungarian auteur Bela Tarr announced in 2011 he would retire from filmmaking after premiering The Turin Horse, focusing instead on developing his own film school in Sarajevo, which would be called film.factory and open its doors in 2013. Tarr has had a profound effect on global arthouse cinema, heralded for his long takes and grueling running times (must see titles range from the seven-and-a-half hour Satan's Tango in 1994 to the more demure two-and-a-half hour Werckmeister Harmonies in 2000), and since bowing with Turin, we've seen several protégés unveil their own efforts, such as Laszlo Nemes (AD on Tarr's 2007 The Man from London) who scored a juggernaut with Son of Saul at Cannes 2015, and Emma Rozanski, who debuted her psychological thriller The Parrot at SXSW 2016. Although Tarr made it clear he would be helping younger filmmakers develop their skills, we'd love to see him inspired to develop projects of his own still, and we aren't the only ones. In late October of 2016, Juliette Binoche dropped several interesting tidbits about new projects she's developing with Claire Denis and Malgorzata Szumowska while also hinting at her attempts to goad Tarr into making a film with her. There's been nothing definitive mentioned, but one would assume Binoche's comments reflected both her passionate interest in seeing the collaboration come to fruition and her confidence of it happening.