The Conversation: Producer Rodrigo Teixeira
Brazilian based producer Rodrigo Teixeira established Sao Paolo company RT Features in 2005 and has become an increasingly notable major player in a broad array of international cinematic features. In less than fifteen years, Teixeira has worked with some of the most notable contemporary cinematic luminaries with a list consisting of works by Noah Baumbach, Ira Sachs, Marco Dutra, Luca Guadagnino, Jonas Carpignano, Kelly Reichardt, Gaspar Noe, Robert Eggers, James Schamus and Eduardo Williams with new projects in development from Mia Hansen-Love, Olivier Assayas, Brian DePalma and another Guadagnino collaboration. He's also dipped into big-budget studio fare with James Gray's Ad Astra.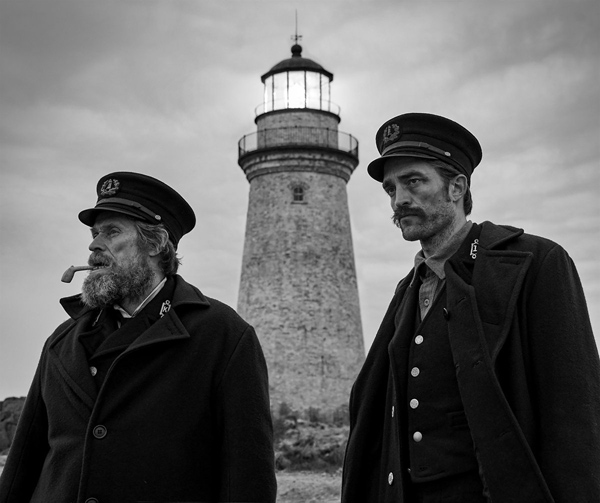 Teixeira's all set for a splendid Cannes Film Festival in 2019, with three of his features selected for the official program, including Karim Ainouz's Invisible Life and Danielle Lessovitz's Port Authority premiering in Un Certain Regard, while Robert Eggers' hotly anticipated The Lighthouse, starring Willem Dafoe and Robert Pattinson is programmed for the Directors' Fortnight.
#5. A Ciambra (2017) – Dir. Jonas Carpignano
A contemporary slice of Italian neo-realism from Jonas Carpignano, following his 2015 acclaimed debut Mediterranea, his sophomore film A Ciambra follows fourteen-year-old Pio, a member of the Romani community in Calabria as he yearns to be like his older brother, who shows him how to navigate the streets until he mysteriously disappears one day.
#4. Call Me by Your Name (2017) – Dir. Luca Guadagnino
A major breakout for Teixeira was 2017's Oscar winning Call Me by Your Name, which took home a Best Screenplay Adaptation for James Ivory and a Best Actor nod for Timothée Chalamet. A lush, queer coming of age narrative set in early 1980s Italy based on the novel by Andre Aciman, the title's critical and box-office success has allowed for rumors of a potential sequel featuring Chalamet and Armie Hammer.
#3. Frances Ha (2012) – Dir. Noah Baumbach
Potentially Noah Baumbach's most vibrant slice of young adult angst to date is 2012's Frances Ha (review), which features a formidable Greta Gerwig (then in romantic liaison with the director) as the titular protagonist who unwillingly begins to revise the dreams she's so fastidiously fostered. This was an early critical hit for Teixeira, which saw him continue with indie American filmmakers, segueing into Kelly Reichardt's Night Moves.
#2. Love is Strange (2014) – Dir. Ira Sachs
A wonderful contemporary homage to Leo McCarey's Make Way for Tomorrow (1937), director Ira Sachs and screenwriter Mauricio Zacharias focus on the marriage of long-time partners played by John Lithgow and Alfred Molina, only to find their legally recognized union tempered by sudden economic instability.
#1. The Witch (2015) Dir. Robert Eggers
A surprise discovery upon its premiere at the 2015 Sundance Film Festival, Robert Eggers' debut The Witch (review) focuses on an ostracized New England family who suspect they may have become vulnerable to potential supernatural forces lurking in the woods.
Read Nicholas Bell's previous The Conversation: Producer profile instalments:
Martin Gschlacht (2019)
Michel Merkt (2018)
David Thion (2018)
Janine Jackowski (2018)
Jean Labadie (2018)
Christine Vachon (2017)
Olivier Père (2017)
Paulo Branco (2017)
Vincent Maraval (2017)
Megan Ellison (2017)
Sylvie Pialat (2016)
Saïd Ben Saïd (2016)