2022 Sundance Film Festival: Jim Archer, Francisca Alegría & Goran Stolevski Travel to World Cinema Dramatic Comp
Sprinkled a bit everywhere in several section, there were 2110 international films that were submitted and only 10 of those are part of the make-up of the World Cinema Dramatic Comp. Among the highlights from those that we had predicted for this edition we are already familiar with Jim Archer's Brian And Charles, Francisca Alegría's The Cow Who Sang A Song Into The Future and Goran Stolevski's You Won't Be Alone. Here are the other selected filmmakers.
Brian And Charles / U.K.
(Director: Jim Archer, Screenwriters: David Earl, Chris Hayward, Producer: Rupert Majendie) — A story of friendship, love, and letting go. And a 7ft tall robot that eats cabbages. A comedy shot in documentary format. Cast: David Earl, Chris Hayward, Louise Brealey, Jamie Michie, Lowri Izzard, Mari Izzard. World Premiere.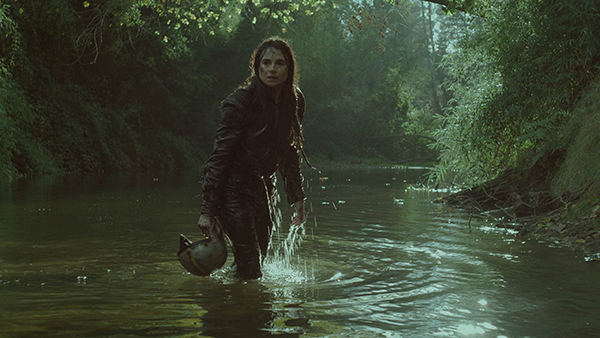 The Cow Who Sang A Song Into The Future / Chile/France/U.S.A/Germany
(Director and Screenwriter: Francisca Alegría, Screenwriters: Fernanda Urrejola, Manuela Infante, Producers: Tom Dercourt, Alejandra García) — Cecilia and her children travel to her aging father's dairy farm after he has a heart attack. Back in her childhood home, Cecilia is met by her mother, a woman dead for many years, whose presence brings to life a painful past chorused by the natural world around them. Cast: Leonor Varela, Mia Maestro, Alfredo Castro, Marcial Tagle, Enzo Ferrada, Luis Dubó. World Premiere.
Dos Estaciones / Mexico
(Director and Screenwriter: Juan Pablo González, Screenwriters: Ana Isabel Fernández, Ilana Coleman, Producers: Jamie Gonçalves, Ilana Coleman, Bruna Haddad, Makena Buchanan) — In the bucolic hills of Mexico's Jalisco highlands, iron-willed businesswoman Maria Garcia fights the impending collapse of her tequila factory. Cast: Teresa Sánchez, Tatín Vera, Rafaela Fuentes, Manuel García-Rulfo. World Premiere.
Gentle / Hungary
(Directors: Anna Eszter Nemes, László Csuja, Screenwriters: László Csuja, Anna Eszter Nemes, Producers: András Muhi, Gábor Ferenczy) — Edina, a female bodybuilder, is ready to sacrifice everything for the dream she shares with Adam, her partner and trainer: to win the world championship. The odd love she finds on her way there makes her see the difference between her dreams and her true self. Cast: Eszter Csonka, György Turós, Csaba Krisztik. World Premiere.
Girl Picture / Finland
(Director: Alli Haapasalo, Screenwriters: Ilona Ahti, Daniela Hakulinen, Producers: Leila Lyytikäinen, Elina Pohjola) — Mimmi, Emma and Rönkkö are girls at the cusp of womanhood, trying to draw their own contours. In three consecutive Fridays two of them experience the earth-moving effects of falling in love, while the third goes on a quest to find something she's never experienced before: pleasure. Cast: Aamu Milonoff, Eleonoora Kauhanen, Linnea Leino. World Premiere.
Klondike / Ukraine/Turkey
(Director and Screenwriter: Maryna Er Gorbach, Producers: Maryna Er Gorbach, Mehmet Bahadir Er, Sviatoslav BulakovskyI) — The story of a Ukrainian family living on the border of Russia – Ukraine during the start of war. Irka refuses to leave her house even as the village gets captured by armed forces. Shortly after, they find themselves at the center of an air crash catastrophe on July 17, 2014. Cast: Oxana Cherkashyna, Sergey Shadrin, Oleg Scherbina, Oleg Shevchuk, Artur Aramyan, Evgenij Efremov. World Premiere.
Leonor Will Never Die / Philippines
(Director and Screenwriter: Martika Ramirez Escobar, Producers: Monster Jimenez, Mario Cornejo) — Fiction and reality blur when Leonor, a retired filmmaker, falls into a coma after a television lands on her head, compelling her to become the action hero of her unfinished screenplay. Cast: Sheila Francisco, Bong Cabrera, Rocky Salumbides, Anthony Falcon. World Premiere.
Marte Um (Mars One) / Brazil
(Director and Screenwriter: Gabriel Martins, Producer: Thiago Macêdo Correia) — In Brazil, a lower-middle-class Black family of four tries to keep their spirits up and their dreams going in the months that follow the election of a right-wing president, a man who represents everything they are not. Cast: Rejane Faria, Carlos Francisco, Camilla Souza, Cícero Lucas. World Premiere. DAY ONE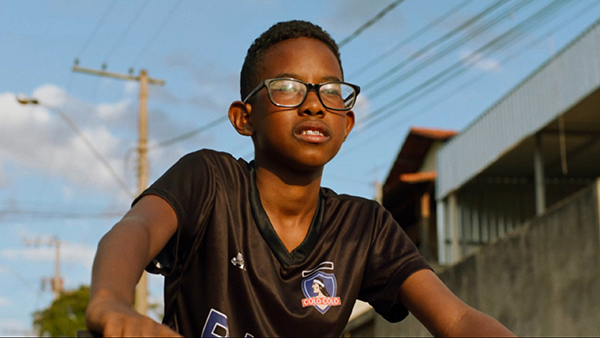 Utama / Bolivia/Uruguay/France
(Director and Screenwriter: Alejandro Loayza Grisi, Producers: Santiago Loayza Grisi, Federico Moreira, Marcos Loayza, Jean-Baptiste Bailly-Maitre) — In the Bolivian highlands, an elderly Quechua couple has been living the same daily life for years. When an uncommon long drought threatens their entire way of life, Virginio and his wife Sisa face the dilemma of resisting or being defeated by the environment and time itself. Cast: Jose Calcina, Luisa Quispe, Santos Choque. World Premiere.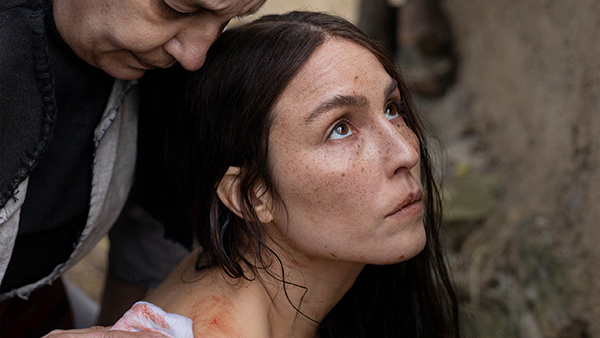 You Won't Be Alone / Australia
(Director and Screenwriter: Goran Stolevski, Producers: Kristina Ceyton, Sam Jennings) — In an isolated mountain village in 19th century Macedonia, a young feral witch accidentally kills a peasant. She assumes the peasant's shape to see what life is like in her skin, igniting a deep-seated curiosity to experience life inside the bodies of others. Cast: Noomi Rapace, Anamaria Marinca, Alice Englert, Carloto Cotta, Félix Maritaud, Sara Klimoska. World Premiere.